Skip to main content
Search
Jobs
Life at Expedia Group Blog
Back to blog posts
5 tips to owning your career
Jennifer Dixon | Content Analyst, Expedia Group in Bellevue, WA

When it comes to your career, you can't stand by and expect results. You dictate what you want out of your career and you are responsible for your own success. No one else can do it for you.
I've been working at Expedia Group for four years now. During my time here, I've had the opportunity to work on several projects that have forced me to continually seek new ideas and different ways of thinking. I am continuously pushing myself to be better and I'm always looking for my next challenge.
How do I do it? One of the Expedia Group Guiding Principles I live by is to "Relentlessly Strive for Better" which gives me the energy and encouragement I need to challenge myself every day. I am always thinking of ways to better myself – and you should too.
Here are my tips for career development and how I relentlessly strive to do better.
1. Know your legacy
Your legacy should exemplify the kind of impact you want to make on others. For me, I have a true passion for helping others and I love presenting people with new possibilities and new ways of doing things. My legacy is to make a meaningful and positive impact on people by removing obstacles, providing creative solutions, and improving experiences.
So, what are you passionate about and what do you value most? Combine these with your strengths and you'll be able to define your legacy. Your legacy should dictate the work you do and why you do it. Knowing your legacy will help you to stay centered and keep you honest.
2. Create obtainable goals
Once you know your legacy, it's time to start setting measurable goals for yourself. Start by setting smaller, obtainable goals that motivate you and inspire you to do better. Consider what you want to achieve or what's important to you.
Now write them down. Seeing your goals written out makes them more tangible and also helps to keep you accountable.
3. Find a mentor
At any given time, I always try to have at least one mentor or coach who challenges me to think differently.
Find someone who will push you to be better. Someone who will challenge you on your ideas and keep you honest. Of course, you can do this on your own – but having someone there to push you will only speed up your learning and your growth.
4. Be vulnerable
I ask a lot of questions and I have no problem admitting when I'm wrong. I have learned to embrace failure and I have learned from my mistakes.
This is probably one of the hardest things you'll ever have to do but it has the potential of making you so much stronger. It will also make you more relatable and people will respect you more for it.
5. Keep learning
To be successful, you have to grow. Whether it's through reading a thought-provoking book, listening to a PodCast or Ted Talk, or going to a conference. These experiences will revitalize you and motivate you to try new things and to do better. It can also help you to completely reset and ensure you are still on the path to achieve your goals.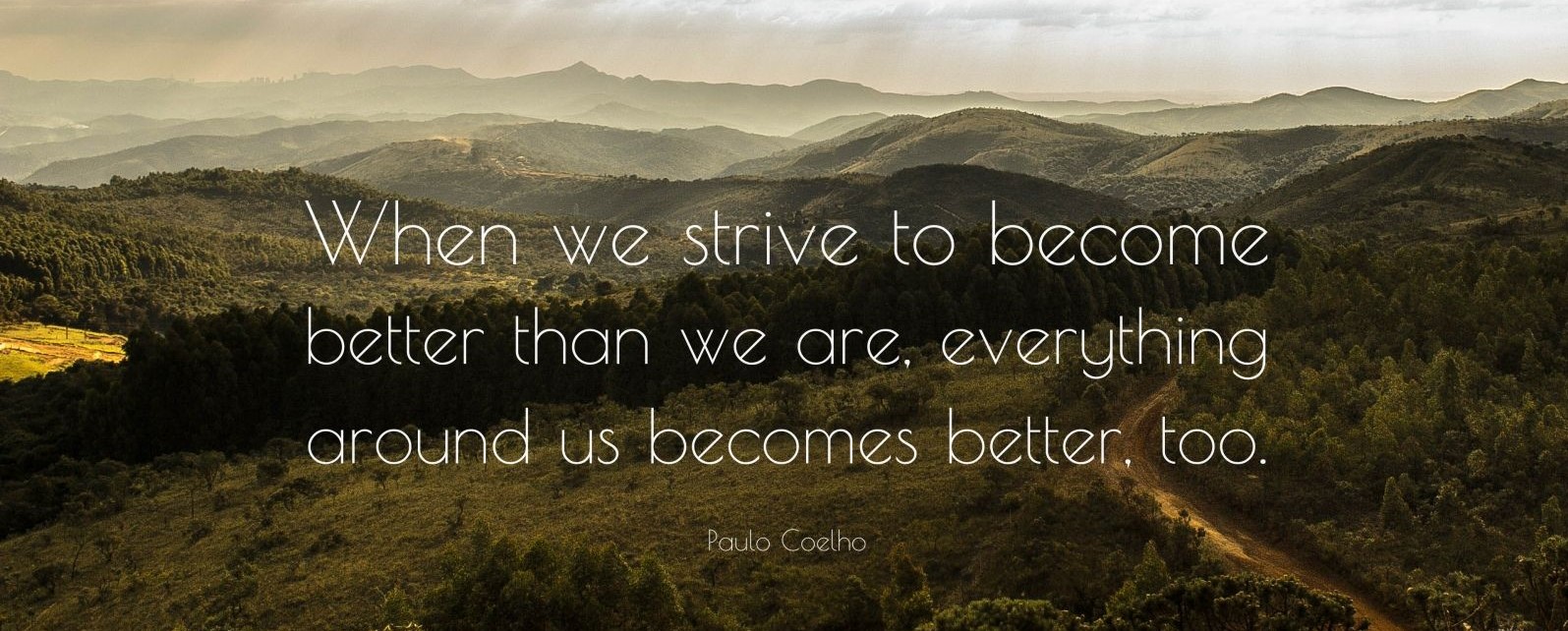 I am sure there are plenty of other things you can do to push yourself to be better but these will (at the very least) get you started. I learned far too late in my career that I am the only one responsible for my success and my career development – so for you, I hope these tips will help you to take charge of your career now. At least that's my goal. 🙂
Your career development is completely up to you. So, what are you waiting for?