Skip to main content
Search
Jobs
Life at Expedia Group Blog
Back to blog posts
Deciphering Product Roles
Amanda McArthur | Talent Advisor, Expedia Group in Bellevue, WA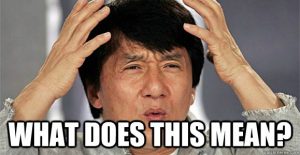 Product, Technical Product, and Program Management. If you are in the product world, you know the struggle is real. Companies (and sometimes even teams) have different definitions for each. It can be difficult to understand what roles are a strong fit given your background and personal career goals.
My goal here is to help you maneuver Expedia Group and find exciting opportunities with us that are more in-line with your experience or career goals.
First, the Program Manager:
In several large tech companies, this is a title predominantly used to describe someone who is closely aligned with Engineering. Generally speaking, within Expedia Group, the Program Manager is more focused on business process and programs. With one exception; the title Technical Program Manager is used in a few divisions and the responsibilities are similar to a Technical Product Manager.
This role is great for someone who excels at surveying the 'big picture'. You enjoy finding and fixing inefficiencies. You build business processes and programs that scale, are streamlined and cross-functional. Like most other Product or Program roles, you are also an excellent communicator who is able to build consensus through influencing without authority.
While searching, I would consider areas of expertise as well and use keywords as part of your search to narrow your results. Maybe your area of specialty is talent acquisition, business operations, finance, or marketing. If you do have a functional area that you are focused within, do include it in your search.
https://lifeatexpedia.com/jobs/?keyword=Program%20Manager
Technical Product Manager:
Within the Expedia product ecosystem, we have both a Technical Product Manager (TPM) and a Product Manager. As a TPM, you are more closely partnered with Engineering teams.
All of our teams follow the Agile methodology, which means you can expect to attend (if not lead) daily standups. You will likely build user stories and participate in sprint planning. The lengths of our sprint cycles vary by team. Some could be as short as a week, others are a few weeks. We have a 'Test and Learn' culture and a bias toward action – giving our teams the ability to move faster with less red tape.
While most roles don't require a background in software development, it does help in most cases. I've seen a lot of Engineers make a successful transition from development to TPM. It's a natural progression for those wanting to take on broader responsibilities over product creation. You'll partner cross-functionally with several teams. You act as a liaison and help your less technical counterparts understand technology constraints and possibilities. You'll also help to communicate timing for execution, helping to prioritize feature work within the roadmap.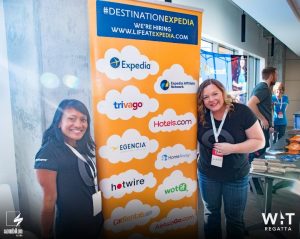 Keep in mind if you're looking to move into Technical Product Management, there are some TPM roles that definitely need someone who comes from a hands-on development background. While this isn't the norm, I have seen roles where the TPM would continue to own some code as part of their broader responsibilities.
https://lifeatexpedia.com/jobs/?keyword=technical%20product%20manager
Product Manager:
This is purely my opinion, but I believe finding the right Product role is pretty tricky. The level of technical aptitude needed to be successful is different for each team and depends heavily on the product space. Because most of our Product teams are dealing with digital products, the level of technical knowledge needed tends to be on the higher end of the spectrum.
That said, there are definitely Product Management roles that are more focused on stakeholder management, strategy, or user journey and UX. As the Product Manager, you own the roadmap planning, feature release cycles, backlog prioritization, varied levels of reporting, and product related problem-solving.
In general, all of our Product Management teams are going to be looking for someone who is comfortable working in a highly matrixed organization. Because a lot of products span multiple brands, you may have several stakeholders and they could be located all over the world. That means that not only will you work cross-collaboratively with UX, Engineering, Marketing, etc. you may also have the added complexity of working across brands. For someone who's looking for more complexity, this may be perfect for you.
https://lifeatexpedia.com/jobs/?keyword=product%20manager
A few things to keep in mind:
Our teams are truly Global. I know, on the surface this doesn't sound very different from other large tech companies. I'll explain. I've worked with some companies that have a large global footprint; however, in a lot of cases, the product work was dispersed by location. London had their part, Sweden had another, and both were part of a larger body of work. In those cases, they had regular check-ins but the interdependencies were fewer which required less coordination. In our case, your immediate team may have a global footprint. It's possible that you'll be managing close dependencies where you're coordinating with immediate team members located on the other side of the globe.
Your Search: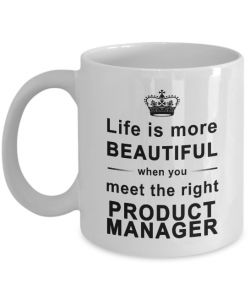 First and foremost, don't be discouraged if one position isn't the right fit. If you are a Product veteran you probably already know how unique each position is. Maybe you don't have enough experience with complex information architecture, but nail the customer experience and user journey. Everyone has different professional experience and those are the things that will make you a unique fit for the right team.