Skip to main content
Search
Jobs
Life at Expedia Group Blog
Back to blog posts
Sales Careers at Expedia Group – Meet Alexander
Alexander joined Expedia Group two year ago, as an Associate Market Manager within JET (Join Expedia Team). He now works for our business travel brand, Egencia as a Corporate Sales Manager.
How Alexander has progressed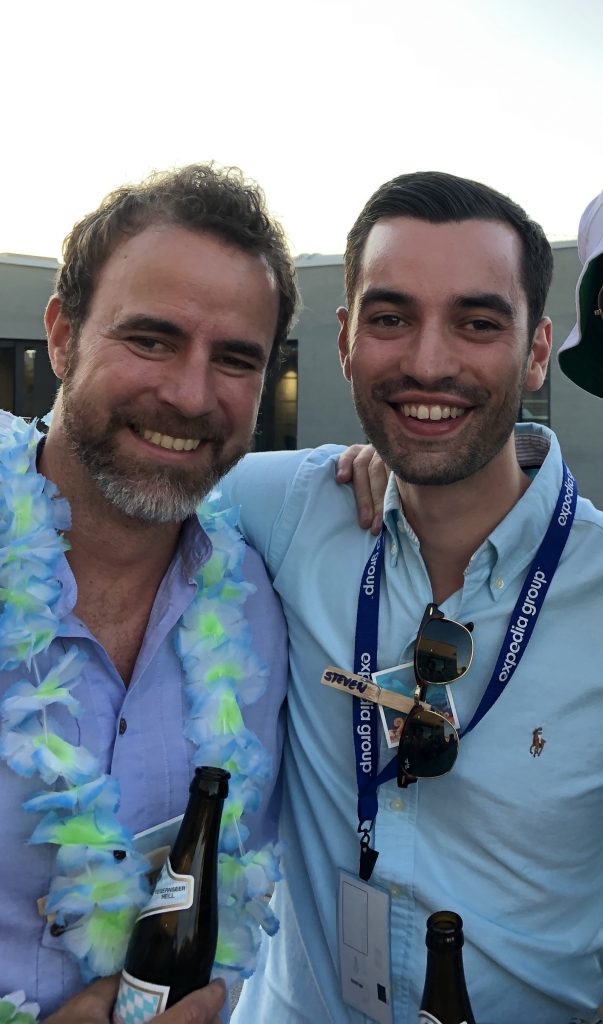 "I joined as an Associate Market Manager within JET (Join Expedia Team) in Cologne. My team was responsible for the acquisition of new hotels within the DACH region. Within a year I was promoted to Market Manager and I had the enormous opportunity to open the new Frankfurt office and build a new team with my Area Manager. Since opening the office, I moved to Frankfurt and 5 months ago a great colleague of mine asked if I would like to consider a role with Egencia," Alexander says, "it's awesome the different opportunities you have exposure to within the Expedia Group!"
A typical day for an Egencian
"Building new relationships, creating contracts and pricing structures, visiting prospects and clients and working with all our internal teams like; IT, Legal, Finance, Account Management."
"I enjoy the flexibility of being able to spend my time either working out of the office with my colleagues from Expedia Group or working from my home office." He's in daily contact with his team and "once a month we all get together for a two-day regional sales meeting."
Why would Alexander recommend a career within his team?
"My manager and my team are exceptional. I always know that's expected of me and we're all working towards the same vision – One Team, Group First – together we are better." Alexander also says that the different business backgrounds of his team, "ensures that we are able to help one another to get the best results for our clients."
Working in our Sales team Alexander sees himself as a consultant, "my job is to work closely with our customers and prospects to reach their business goals – like cost savings, saving time for booking business trips, reporting. We offer a unique travel platform and we're centred on being customer centric".
What makes Expedia Group a great place to work?
"I love working here because of the innovation we're driving as a Group. We always have the newest technologies and constantly developing our platform, we're a global company with an enormous amount of opportunities across all our different brands." Alexander says, "we also have amazing benefits like health, travel, wellness."
Alexander's best piece of career advice?
"Every day is different, be positive and put yourself in the shoes of your customers and partners." Having a love of travel helps too, "I love business trips as they allow you to explore new countries and visit colleagues all over the world!"
Come and work with us
If you're passionate about travel, love to work in a dynamic and supportive environment and looking for a career change with a company who is leading the way in business travel, we have many exciting roles in our Sales team across our Egencia global offices. Find out more by looking through our Sales job opportunities here.