Skip to main content
Search
Jobs
Life at Expedia Group Blog
Back to blog posts
Sales Careers at Expedia Group – Meet Nina
Nina joined Expedia Group working in our Lodging Partner Services (LPS) brand in September 2016. She is now a SME Sales Executive in our Calgary office working in our business travel brand, Egencia. She was the first 'boots-on-the ground' in Vancouver and over the course of 2 years, grew Egencia's customer base by 60%, "It's so rewarding to know we have helped numerous local companies improve their travel program; whether in travel savings, operational efficiency or making their travel schedule manageable".
A typical day for an Egencian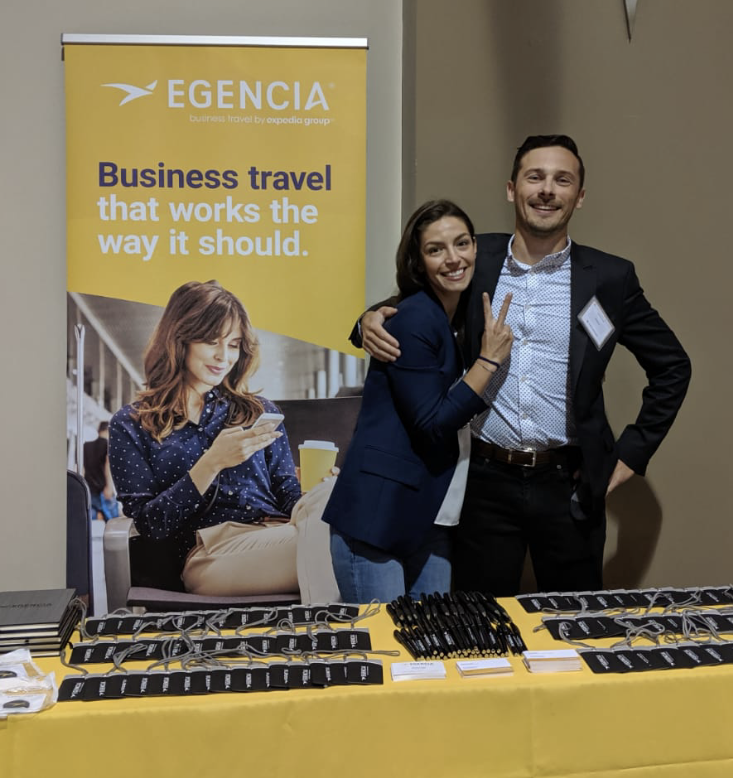 "Every day of the week, my main goal is to identify and engage in a conversation with decision makers from various companies across Western Canada about Egencia's travel solution." Nina works flexibly, "Most days when I get into the office or my home-office, I ensure all of my clients have up-to-date information about our product offering. After my quick morning check-up, I spend a few hours meeting clients to discuss potential partnerships. I tend to end my day with checking in with the team or working on new initiatives."
What does Nina like most about her job?
"It's void of repetition. Every day I talk to new companies with different travel program challenges. That means every meeting is different than the one before, and as a sales manager I'm constantly adapting my communication style. It's challenging, so you must be quick on your feet to present a clear and meaningful solution." Nina also loves the fast pace of the travel industry, "New tech travel start-ups are joining the market with new products and services, and the business travel needs of our customers are constantly changing as well. You always have to be aware of market changes and adapt your approach accordingly."
How has Nina progressed?
"After graduation at University of Toronto, I joined Expedia Group in their LPS team in Toronto. There I was able to familiarize myself with the travel industry and learn from a very knowledgeable and experienced team. After only 9 months in my role, my manager was extremely supportive of my ambition to progress and take up a new challenge. A met a few members of the Egencia team, they intrigued me to consider a potential move across to another brand within Expedia Group."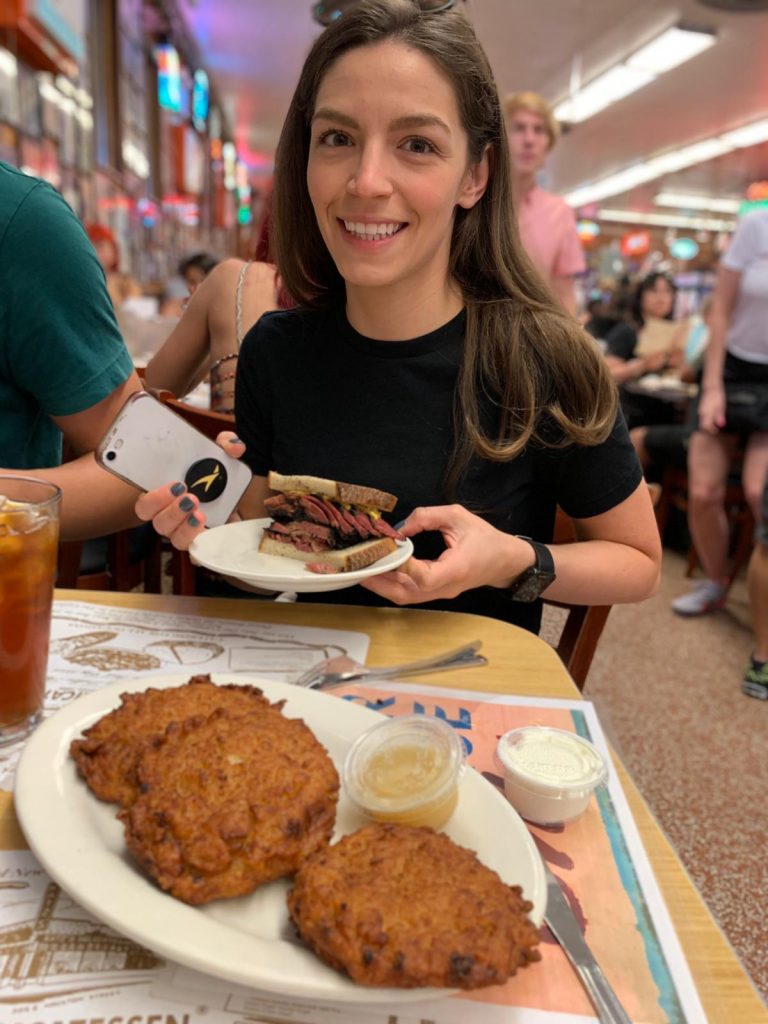 Nina then introduced herself to the Canadian leadership team, "I reached out to introduce myself and expressed my interest to learn more about business travel. Egencia was growing at the time; so, it was perfect timing to apply and eventually secure a role within Egencia. Best of all, I was given the opportunity to move across Canada – to beautiful British Columbia – and establish Egencia as a competitive player in a new market."
"Throughout the process, I had the complete support from both Expedia Group and Egencia teams, for which I am very grateful. After 1.5 years in the Vancouver office, I decided to take on another challenge and move to Calgary, where I'm currently replicating the success we built in Vancouver."
Why would Nina recommend a career within her team?
"One of the main reasons is our company culture. We are very passionate, fun and positive people who are always supporting and challenging each other to do better!" Nina also mentions the leadership, "Our leadership celebrates the achievements of each of us, which inspires us for greater results. We have an incredible circle of inspiration, results and celebrations."
Nina's best piece of career advice?
"Always be prepared, persistent and tenacious… but don't forget to have fun and enjoy the ride."
What makes Expedia Group a great place to work?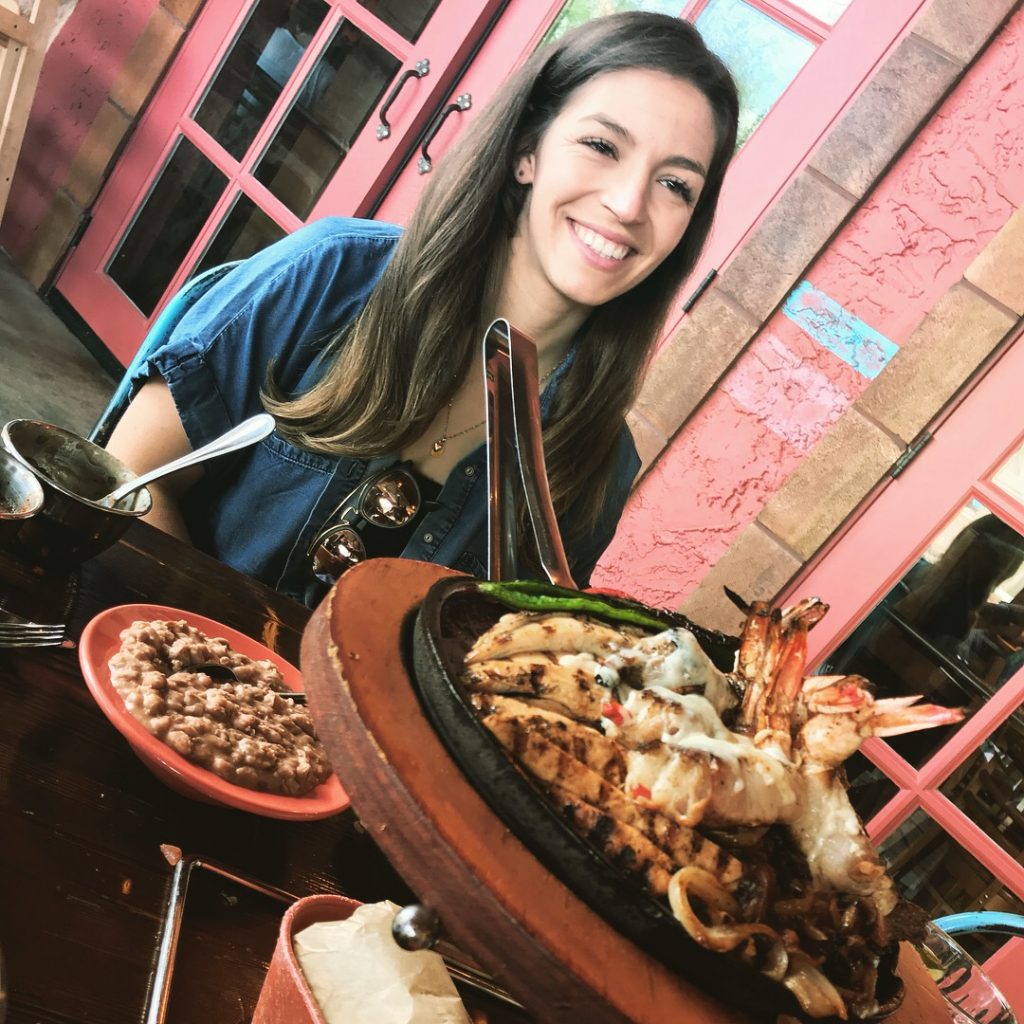 "From the moment you step into an Expedia Group office, you feel the passion for travel, the company and its direction. Expedia Group is a great employer when it comes to culture, benefits, flexible working arrangements, as well as potentially, a global career. I was able to move twice within Expedia Group as part of my role, and I have various friends who have moved countries, as well as continents. It's an amazing company that I'm proud to be a part of."
Why is Nina so passionate about travel?
"I love experiencing new places, meeting new people, exploring unknown cultures and especially sampling the local cuisine. The moment I come back from a vacation, I start planning the next trip!" Nina also loves traveling for work, "I'll jump on a plane in a heartbeat to see a prospective client. I'm a big believer in face-to-face meetings. Relationships are without a doubt the main component of successful long-term business success."
Come and work with us
If you're passionate about travel, love to work in a dynamic and supportive environment and looking for a career change with a company who is leading the way in business travel, we have many exciting roles in our Sales team across our Egencia global offices. Find out more by looking through our Sales job opportunities here.