Skip to main content
Search
Jobs
Life at Expedia Group Blog
Back to blog posts
A Family Vacation to the Vrbo Citrus Bowl
Alex Buono | Learning Experience Specialist in Austin
The Vrbo Citrus Bowl is an annual college football game that takes place at the Camping World Stadium in Orlando, Florida. This year, the highly anticipated New Year's Day game featured an exciting matchup between the Alabama Crimson Tide and the Michigan Wolverines.
To celebrate Vrbo's title sponsorship of the Citrus Bowl, we kicked off an internal competition to find Vrbo's Biggest Fan. The grand prize? Six tickets to the Vrbo Citrus Bowl, a six night stay in this Vrbo, and travel rewards to use towards their trip. We asked our winner, Alex Buono, to share highlights from his family vacation.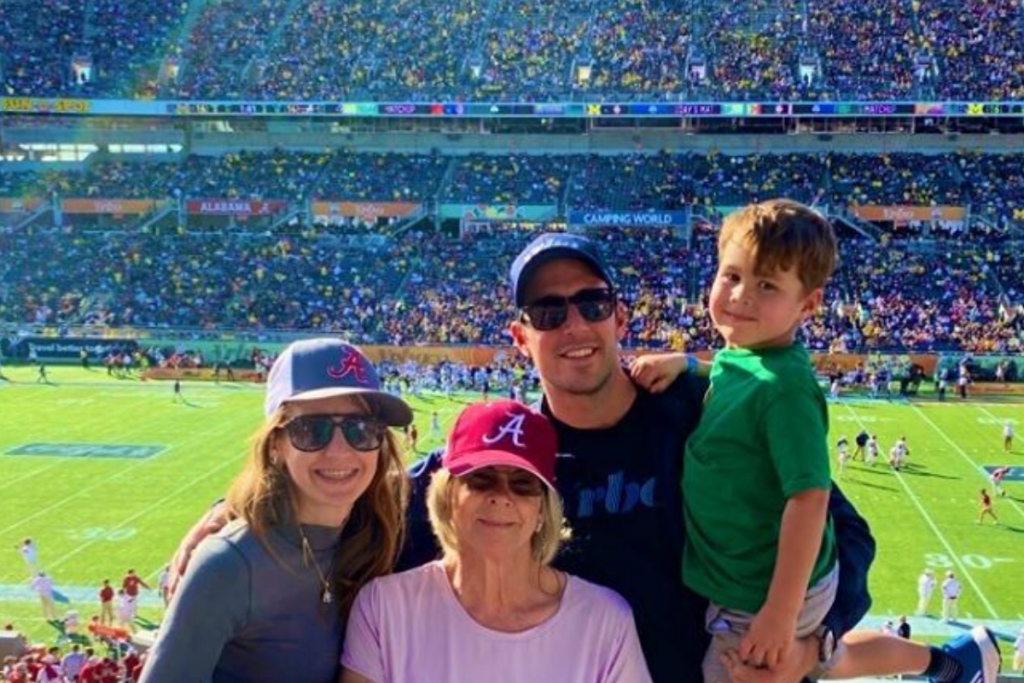 What was your family's reaction when you told them you won a trip to Orlando?
When I first told my mother over FaceTime, she made a face that just can't be conveyed in words. Ever since my brother and I moved to the United States from Italy a decade ago, getting the family all together for a vacation had been that "one day…" dream.
The Orlando trip we've always dreamed of taking actually going to happen – flights were booked, and a dreamy Vacation Rental was waiting for our family to all be together under one roof. On top of that, the kids couldn't wait to finally visit the most magical place on earth!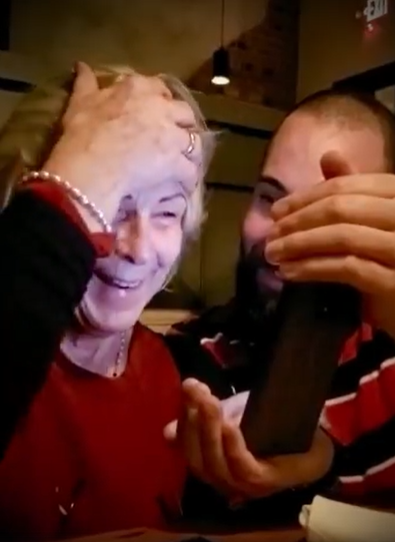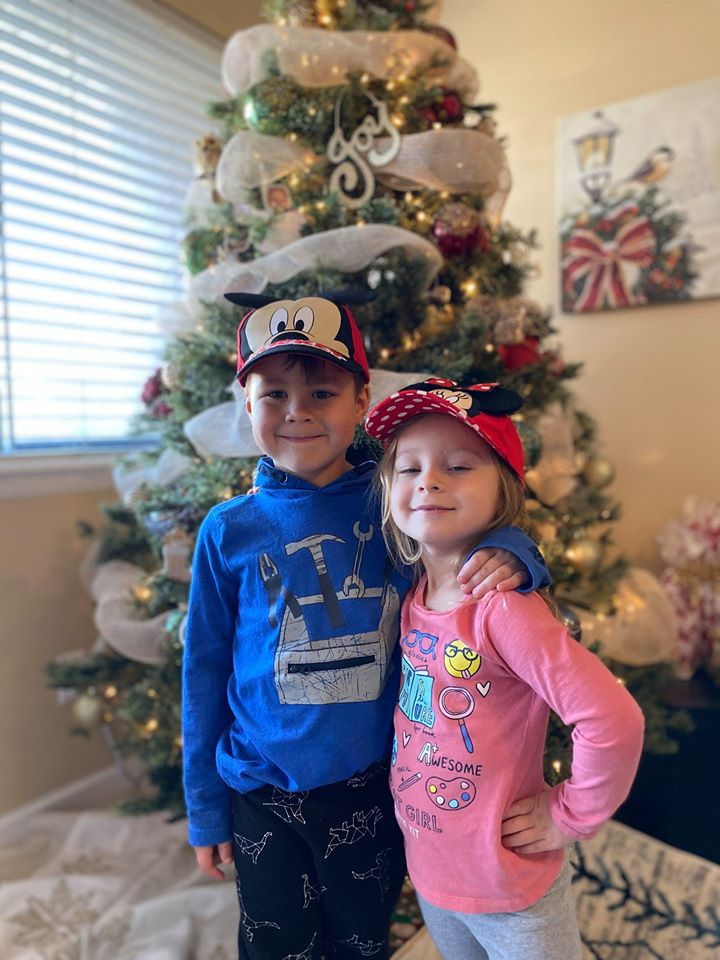 This was your family's first time staying together in a Vrbo! How was the experience?
Walking through the door of our vacation rental with a sense of wonder and excitement brought us back to the trips we used to take as a family when we were little. The house was in a gated community lined with palm trees, tennis courts and swimming pools. We loved starting the days together drinking coffee and making breakfast for the kids, then ending our days together around the pool or unwinding on the couch with a good glass of wine. The home provided a sense of relaxation and ease that you usually can't get when staying in several hotel rooms. This was "home" for all of us, and the space gave everyone a chance to focus on enjoying each other's company.
What was it like attending one of the most highly anticipated bowl games?
I had never been to a College Football Bowl game, and my mother had never been inside a stadium of any kind her whole life. Attending the Vrbo Citrus Bowl was a phenomenal experience. From the Fan Fest outside the stadium, to the spectacular seats, the pageantry, and the emotional waves of energy radiating from the fans around us as the game unfolded. Whenever a Vrbo ad would come up on the big screen she would look at me in excitement saying, "That's where you work! This is on TV?! How cool!".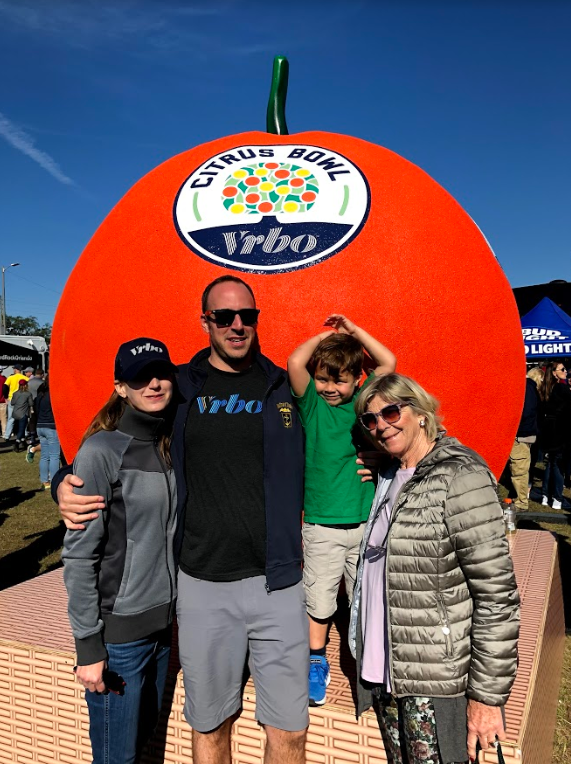 I left my mom alone for a few minutes around the merchandise tent, only to have her come back with a red Alabama hat with a big "A" on it. She bought it because she likes red, and because my name starts with an "A".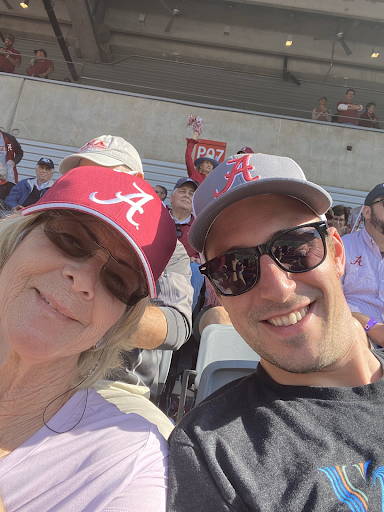 What were some other memorable moments you shared with your family in Orlando?
Another lifetime dream for my family was accomplished when they got to meet and hug Mickey Mouse at Disney World! We decided to bookend the Vrbo Citrus Bowl by visiting two Disney Parks the day before and after. Did we absolutely need to spend 19 hours at Magic Kingdom on New Years Eve? No. Did we love every second of it? YES! The kids have yet to stop talking about it, and I have a feeling that this whole experience has been branded in their long-term memory under the "most magical places I've ever been" section.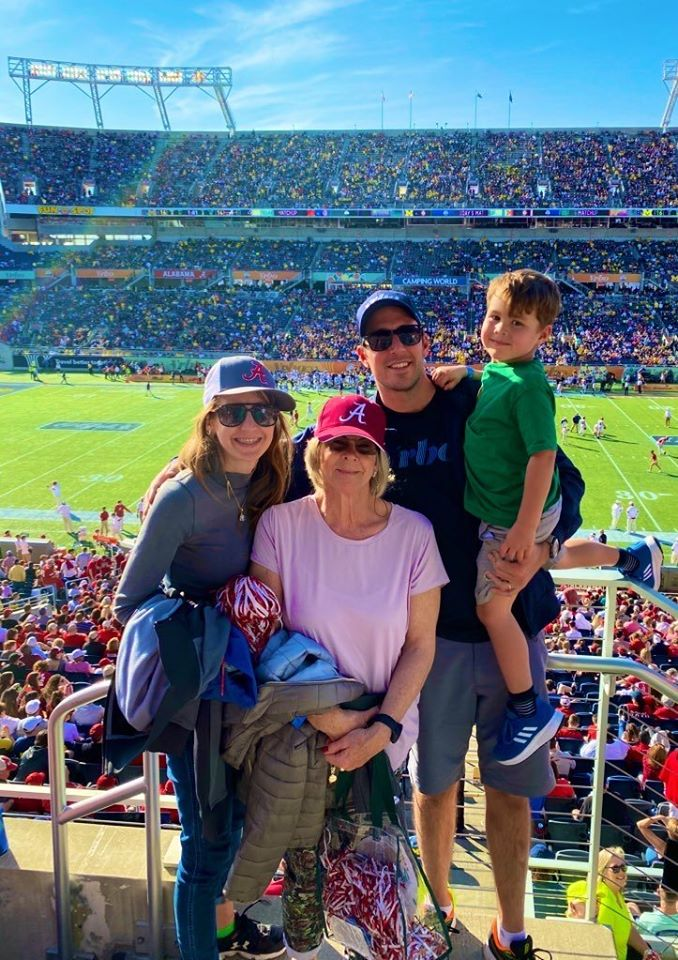 We also visited the white sand beaches at Caladesi State Park near Clearwater, Cocoa Beach, and ate more delicious seafood than any man should be allowed to in one short, fantastic week. Every day we returned to our Vrbo tired and happy, ready to recharge the batteries while still spending time together.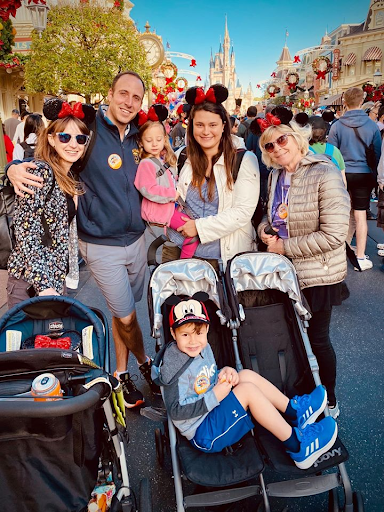 I am extremely grateful for this experience, and I know that my family is too. The best part is that this has kick-started something new in our family vacations dynamic, and everyone is already talking about where we are going next and which Vacation Rental we will be sharing this time. The trip that once seemed so hard to organize has become attainable and realistic, and that is a gift that will keep on giving for the rest of our lives.
Join our Careers Community
Expedia Group's Career Community is a great way to learn about new opportunities and receive important job communications and updates. Sign up now!