Skip to main content
Search
Jobs
Life at Expedia Group Blog
Back to blog posts
Career Check-in: Heather Laurence
Heather Laurence | Director, Program Management, AI & ML Engineering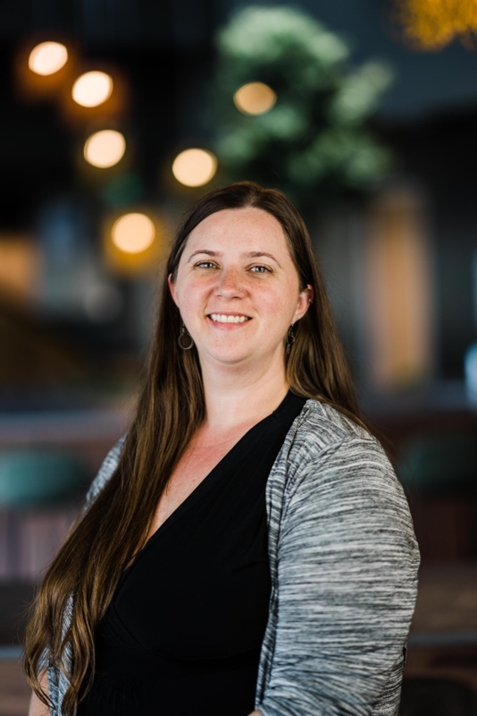 Hello there! I am Heather Laurence and I am a Director of Program Management for AI & Machine Learning. I've been with Expedia Group for 4 years in AI & ML and before that was a Program Manager for software development at companies for a total of 15 years. I live in Austin, Texas with my husband and two children and we love to go on adventures in our RV!
I love working in the AI & Machine Learning space at Expedia Group! When I came aboard, I knew nothing about machine learning and was given the task to transform then HomeAway's data science organization into an agile shop. I took trainings and asked tons of questions and met my original mission by getting every team into JIRA and running Kanban ceremonies. When we joined forces with Hotels.com and Brand Expedia's data science orgs, we went from a small team of 30 to a large org of over 150 people, so it was time to scale! We started by developing best practices and playbooks for our cross-functional teams. At the time, I was a Senior Program Manager running 6 teams, it was very busy! Now, I run a team of 15 program managers that manage dozens of teams and processes.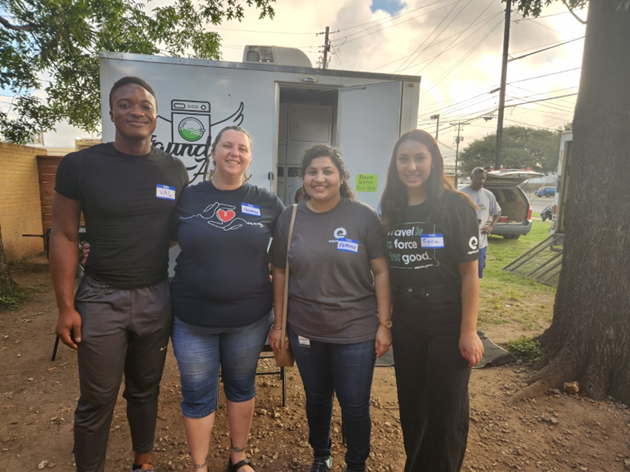 We work on things that still seem like magic to me: from Natural Language Understanding to Recommendations to Computer Vision and so much more. With a ton of data from our front-end teams, our ML Scientists and ML Engineers can do amazing things. My favorite example is our AdaptEx system. This system takes the input of the context around a traveler, things like where they are located, what device they are using, and if they are logged in. AdaptEx then takes the context and uses reinforcement learning to figure out what modules to show the traveler on our homepages and in what order so that we encourage them to click through and book. And AdaptEx can do so much more than that. It's amazing!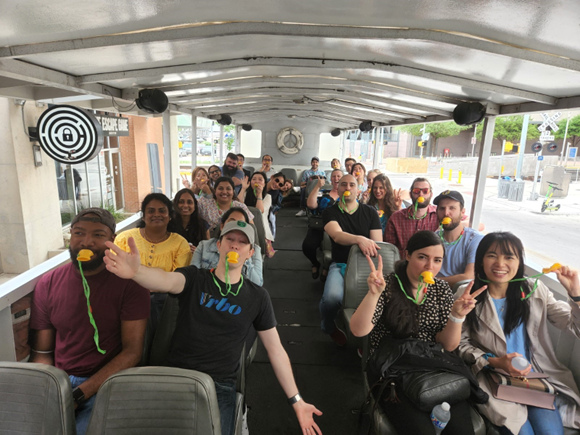 Working in AI & Machine Learning has been a wild and wonderful experience that I'm still invested in. Not only is it endlessly fascinating but there are also the people behind the models, super smart and kind scientists and engineers that are willing to teach others about what they do. Program managing for AI & Machine Learning teams is still a young field, so there's always something new to learn or to do! I'm happy to chat with anyone interested in becoming a program manager for AI & Machine Learning. Thanks for reading!
Join our Career Network
We're looking for outstanding talent to join us on our mission to power travel for everyone, everywhere. By joining our career network, you'll have exclusive access to our latest opportunities, events, interview advice, and global insights from our Expedia Group leaders. Sign up now!