Skip to main content
Search
Jobs
Life at Expedia Group Blog
Back to blog posts
Career Check-In: Shimla Rawat
Shimla Rawat | Senior Manager, Data Engineering, Gurgaon India
I felt compelled to write out what goes through my head on a regular basis, in fact, a portion of it crosses my mind every day, and I figured it would be better to at least record it somewhere so that my Expedia colleagues and friends might connect to it.
Hello, my name is Shimla Rawat, and I recently joined Expedia Group as an Engineering Manager in March 2021 or rather re-joined Expedia Group. My first year with EG began in April 2016, and after a little less than four years, I chose to leave to pursue some personal goals. However, as they say, "not everything always goes as planned," and the same was true for me, and after a year, I returned to Expedia Group.
When I think about it now, I'm glad I left because the "What if?" thought will never enter my head again, and I'm glad I returned with a lot more clarity in my mind.
What is your favourite part of your job that excites you the most?
I am part of a tech team which delivers integrated software and hardware solutions allowing all of Expedia Group's customers and partners to contact us for assistance as they travel around the world. The most exciting part is how we leverage the latest technologies to improve our customers' experience across voice, web & mobile platforms, empowering millions of travellers to enjoy their perfect trip.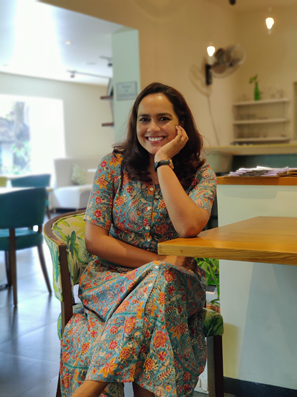 What makes Expedia Group a great place to work?
The people, the latest technology stack, flexibility, open and inclusive work environment, great benefits, and the time we take to invest in our community through volunteerism and philanthropy, to name a few, but if you ask me what are my top two reasons to be back at Expedia, I would say:
– The fantastic, talented people I work with here, as well as the work environment, made me want to return. It seemed as if I had returned home when I was able to re-join EG.
– The ability to organise my work and time as I see fit, giving me a greater sense of personal control over my schedule and working environment.
Why would you recommend a career within EG?
Expedia Group provides an open and welcoming work atmosphere with opportunities to work on cutting-edge technologies such as cloud-based development, microservices, machine learning, and real-time data streaming, among others.         
Anyone who wants to be a part of a dynamic team, who wants to employ cutting-edge technologies to tackle challenges of scale and speed, and who wants to make a big difference with their work, Expedia Group is the place to be.
---