Skip to main content
Search
Jobs
Life at Expedia Group Blog
Back to blog posts
Early Careers & the Black Expedia Allied Movement (BEAM)
We are proud to have employee-led Inclusion Business Groups (IBGs) with thousands of employees engaged in chapters around the world.
IBGs are strategic, self-organized, Inclusion & Diversity team sponsored communities focused on advancing inclusion, awareness, development and a sense of belonging for underrepresented identities at Expedia Group.
In this blog series, we're exploring how our Early Careers community – Apprentices, Interns, and New Graduates – engage with our IBGs and the value they provide to each other. In this post, we focus on BEAM (Black Expedia Allied Movement).
---

The Black Expedia Allied Movement (BEAM) exists to champion the contributions of Black Expedians, to facilitate professional development and advancement, and to support the well-being of our community. By normalizing conversations in and around Black Culture, we ultimately improve the overall culture at Expedia Group.
---
Early Careers team
We have several members of the Early Careers team who are active with BEAM, so we caught up with a couple of folks to learn about their experience, and the value being a part of BEAM can have for our Apprentices, Interns, and New Graduates.
Mikelle Moore, Early Careers Recruiter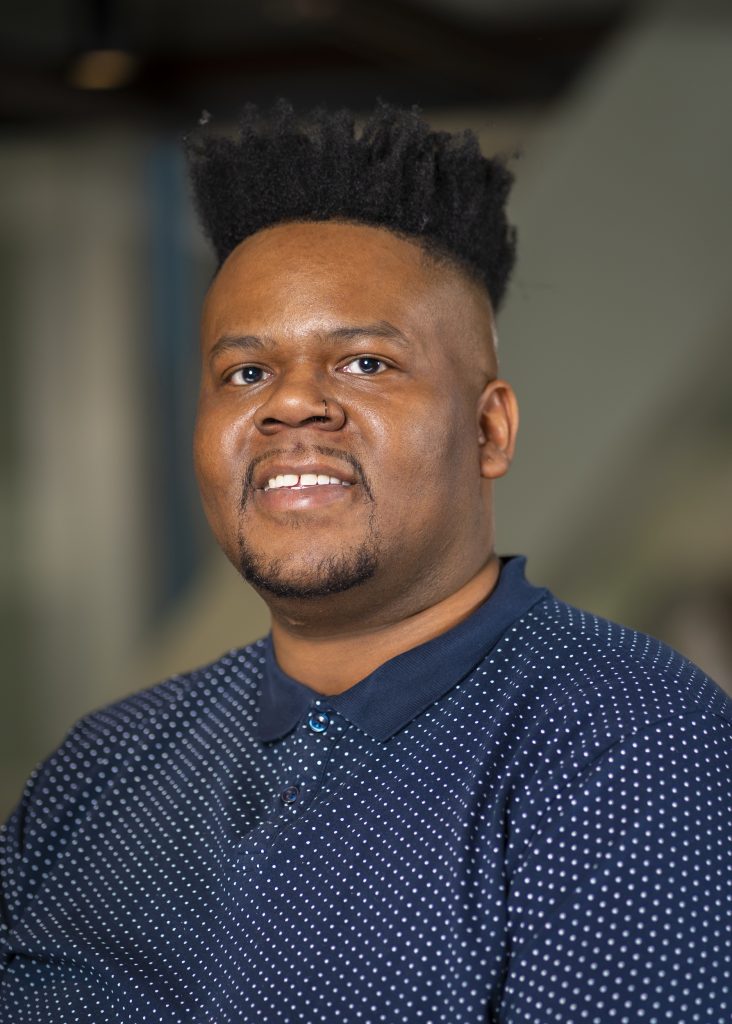 Mikelle is an Early Careers Recruiter and Vice President of BEAM, Chicago. Mikelle works closely with colleagues to identify potential candidates, supporting them through our application process and sharing information about the culture and benefits of working at Expedia Group. Find out how Mikelle engages with BEAM, below:
What is your role in BEAM, how long have you been in that role, and what are your responsibilities?
"I am the Chicago BEAM chapter Vice President and I have been in this role for a year now. My role as a local chapter lead is to support local members and assist the Global BEAM board in achieving their goals in partnership with the organization. I spend my time organizing events, promoting community building, and highlighting engagement opportunities. I also work closely with the global board to align on goals surrounding membership growth, new programs/initiatives, and brainstorming to further the BEAM mission."
What have you enjoyed about being a chapter lead of BEAM so far?
"What I've enjoyed the most about being a chapter lead for BEAM so far are the opportunities to network with so many BEAM members and allies. I've had the chance to speak one on one with many leaders here at Expedia Group and gotten to know so many people in our local Chicago office, just by coordinating different events and collaborating with other IBGs.
I have also grown so much in this role. I have been able to learn more about myself, what it takes to host events, lead programs/initiatives, and how to successfully navigate a global company all while focusing on the BEAM goals and mission."
Why would you encourage our Apprentices, Interns and New Grads to join BEAM?
"BEAM is home. It has created a space of acceptance, belonging, and support that I have not had in other roles during my career. I would encourage everyone to join, not just those who identify as black. I truly see so much joy and growth in our allies who have joined and supported BEAM's work this year. Especially for new grads. Joining Expedia Group and realizing the global footprint this company has can be exciting, but also overwhelming, so joining BEAM and other IBGs is a great way to get to know people, learn from them, and simply have people in your corner rooting for you and your success at EG."
---
Annie Wilson, Early Careers Associate Recruiter
Annie joined Expedia Group in 2022 and it didn't take her long to actively engage with our Inclusion Business Groups, including BEAM. As a recent graduate herself, Annie shares why she would encourage our Apprentices, Interns, and New Graduates to join our IBGs and what her experience has been like so far in the video below:
---
New Graduates – Event Participation
Black & Well Traveled Chicago Office Networking Mixer
As part of our Black History Month celebrations, we hosted a Networking Mixer in our awesome Chicago office. At the happy hour, we had an exclusive live Q&A panel with our local executive BEAM members. Attendees got to meet our recruiters, employees, executives, and enjoy food and drinks with live music from our DJ. Not to mention free headshots with our professional photographer!
While at the event, we caught up with New Grads, Alex (Product Manager) and Xaxier (Account Manager) to find out what they enjoyed about the mixer and their experience at Expedia Group so far.
AfroTech 2022
We were thrilled to have been a sponsor of AfroTech 2022, the largest U.S. conference for Black tech professionals, for a second consecutive year. At Expedia Group (EG), we're building a more open world for all travelers, and we enjoyed celebrating our community and the power of Black travelers at this event.
In November, employees across EG attended AfroTech – in Austin, TX, including many members of our Expedia Group Early Careers community. Members of our Early Careers recruitment team, and current New Graduates, had a great time connecting with many of the 20,000+ Black tech innovators who attended the conference.
---
Join our Early Careers Network
We're looking for outstanding talent to join us on our mission to power global travel for everyone, everywhere. By joining our career network, you'll have exclusive access to our latest opportunities, events, interview advice, and global insights from our Expedia Group leaders. Sign up now!