Skip to main content
Search
Jobs
Life at Expedia Group Blog
Back to blog posts
Early Careers: 2023 HBCU Battle of the Brains
Battle of the Brains is a competition that pits teams of students from HBCUs around the USA to determine which school is the HBCU Battle of the Brains Champion. This was the sixth annual HBCU Battle of the Brains (BOTB) competition, and it was the third time Expedia Group has sponsored the competition.
Not only does hosting BOTB help us to provide students with a great opportunity in the form of a 24-hour case competition, it is also a great way to demonstrate our commitment to inclusion and diversity. In March we welcomed almost 200+ students to our Austin office, who represented around 40 HBCUs (Historically Black Colleges & Universities).​​​​​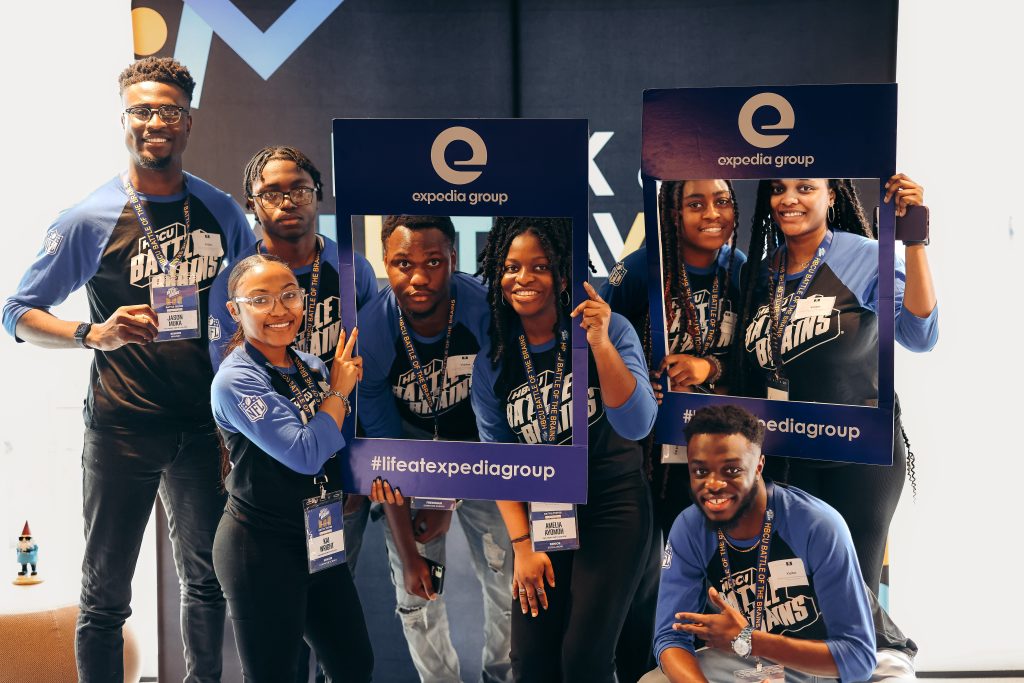 About HBCU Battle of the Brains
Student teams compete in a 24-hour, cross-discipline competition to determine finalists. Teams develop a solution based on the business challenges presented [ex: social engagement tool /platform/strategy (website or mobile app), a marketing plan with collateral, a go-to-market strategy for technology solution]. Students participate in Company Tours and facilitated workshops to grow their skill sets in engaging ways.
BOTB Mission
HBCU Battle of the Brains serves as an HBCU academic national championship as well as an experiential diversity recruiting showcase of top Black talent from colleges and universities across the country.
Here's how we got on
BOTB kicked off Wednesday on a beautiful and warm sunny day in Austin with a lot of energy from the students, Expedia Group volunteers, and BOTB staff. Day 1 included two panel events featuring members of our Inclusion Business Group, Black Expedia Allied Movement (BEAM) Austin, the Early Careers team, and keynote speeches. The students were full of insightful and thought-provoking questions. Wednesday ended with a powerful and high-impact kickoff at the Austin Public Library featuring a DJ, all of the BOTB sponsors, and each HBCU school delivering its own thunderous and motivating shoutout!
Day 2 started early with students arriving around 6:30am to begin the competition. Students got settled into their working spaces to take on the case study. Expedia Group volunteers and other corporate sponsors walked around the office advising, coaching, and chatting with students! The competition officially concluded early Friday morning with students leaving to take a rest before Finals!
---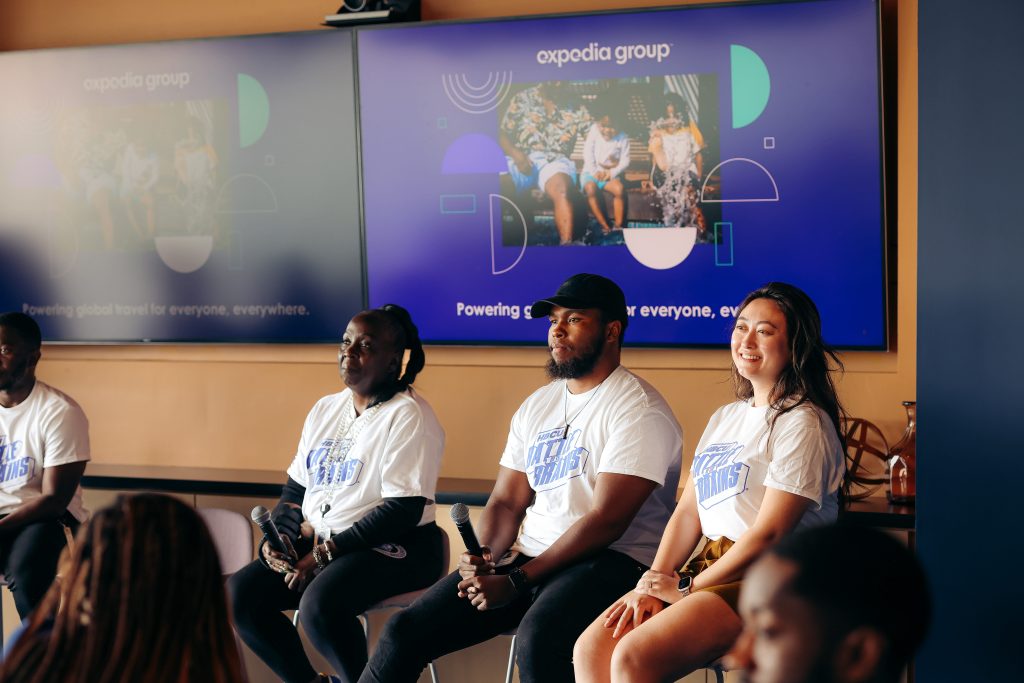 ---
We were fortunate to have many great volunteers onsite to capture a fantastic variety of content from the event! And a special mention to our very own John Conway, from the Early Careers team, for being our dedicated photographer and videographer for the week.
Catch up with Sean Bea, Early Careers Manager, to find out everything about Battle of the Brains, and why it's an important event for Expedia Group to be a sponsor of!
---
The Winners of the Case Competition were:


1st place: Alabama State University

2nd Place: Fisk University

3rd place: Norfolk State University
---
Meet the Expedia Group BOTB team
Mary Woods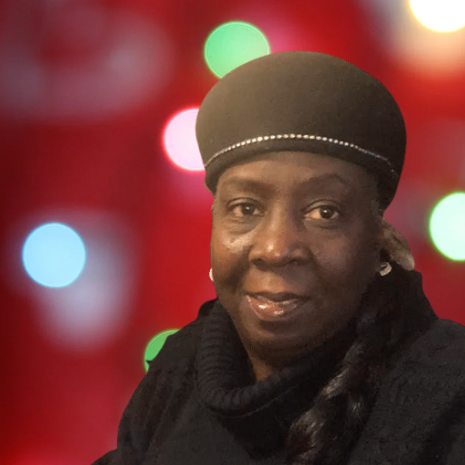 What is your role at Expedia Group?
Partner Success Account manager/ SME I&D Leader
How did you support at BOTB? (logistics, coaching, presenting, networking, etc.)
I was a member of the EG panel
What did you learn from the event?
For students it's important to have a direct connection with someone – such as an ambassador that they can build a business relationship with.
Why was it important for you to help at this event/competition?
It was important because the student need to now that they can advance in a company like EG and be their authentic self.
Why would you encourage Expedians to take part in college student events with the Early Careers team?
Absolutely, we are the real picture.

Katrina Gamble
What is your role at Expedia Group?
I am an Executive Customer Relations Specialist supporting the Executive and Legal teams. We resolve any customer contacts to our Executives, inside or outside of Vrbo and gather and organize internal information for Vrbo's legal team.
How did you support at BOTB? (logistics, coaching, presenting, networking, etc.)
I was a panellist providing information on our Culture and Diversity, specifically introducing the students to our IBGs (Inclusion Business Groups).
What feedback did you hear from the students about EG/the office?
One of the biggest concerns was how to transition from college into the workforce. As President of BEAM Austin, I encouraged the students to join their community when they enter the workforce by way of IBGs. They were excited to know that there is a support system already in place to help facilitate their professional development.
Why was it important for you to help at this event/competition?
I personally attended a HBCU, Paul Quinn College. I know how important representation is when trying to recruit HBCU students. They need to see people that either look like them, have similar backgrounds, or shared experiences at Expedia Group to encourage them to bring their talents here. I also intend to make sure that PQC is represented at BOTB in the very near future. Go Tigers!

Sanjana Tripathi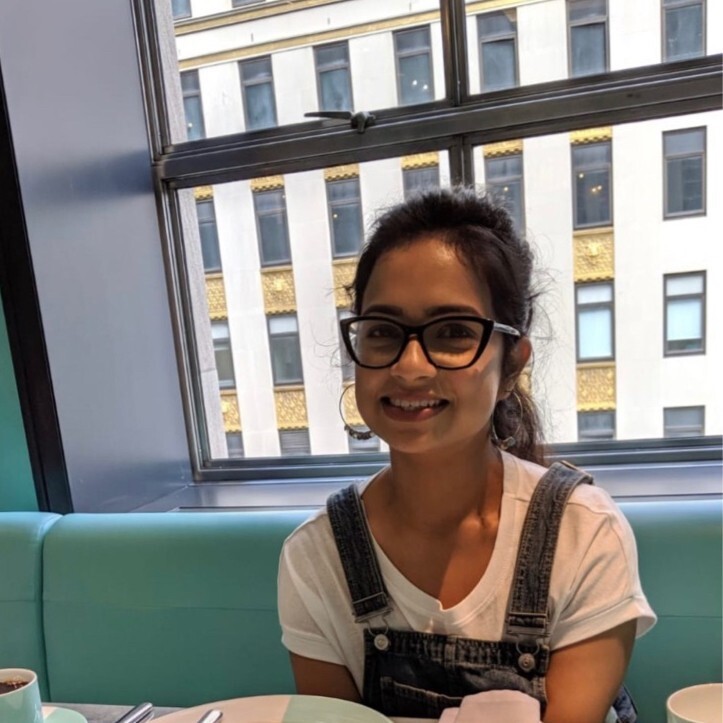 What is your role at Expedia Group?
I am a User Experience Researcher on the Lodging team
How did you support at BOTB?
I heard about the BOTB event on one of the Slack channels and I was intrigued. Providing quality education and development opportunities to the youth worldwide is a cause I truly resonate with and which is why I decided to volunteer for the event.
What did you enjoy the most about the event?
I was a Floater so although I did not interact with the students as much as I would have liked, I enjoyed seeing them huddled together discussing something very serious like a piece of code and then suddenly someone breaks into a push-up because they needed a mental break and others are cheering them on.
Why would you recommend EG as a place for students to start their career?
In my experience, EG has provided me with a safe place to be and to grow daily both in my career and personally. There are ample opportunities to choose from be it at work, a charity or a social event. The culture at EG makes you feel supported every step of the way and so do the people working here.

Melissa Cano
What is your role at Expedia Group?
I am an Associate Recruiter in the Early Careers team.
---
Join our Early Careers Network
We're looking for outstanding talent to join us on our mission to power global travel for everyone, everywhere. By joining our career network, you'll have exclusive access to our latest opportunities, events, interview advice, and global insights from our Expedia Group leaders. Sign up now!