Skip to main content
Search
Jobs
Life at Expedia Group Blog
Back to blog posts
Early Careers: Commercial
Do you want to power the future of travel? Then come and make a positive impact, strengthen connections, and bridge divides across the world, at Expedia Group. You can help us bring people together through travel technology, while jump-starting your career in Commercial Account Management.
In E4B, we manage Expedia Group's business-to-business (B2B) relationships – ranging from large airlines, hotels, vacation rentals, cruises, car rentals, financial institutions, travel agents and more – which connect partners with all that EG offers in pursuit of their goals.
But what does this all mean? Our latest cohort of Interns and Graduates met with us to explain what their experience in a Commercial role at Expedia Group has been like.
---
Nida Begum, Commercial Intern in London
Check out a Day in the Life of a Commercial Intern at Expedia Group, below, by watching Nida's story!
---
Leslie Cisneros, Commercial Intern in Austin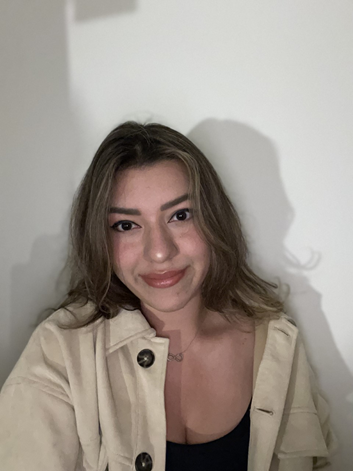 Tell us about your team
My team is Partner Success under the Vrbo sector of Expedia Group. We work on enhancing the partner and guest experience. We are ensuring that the listings are up-to-date and that the partners are taking advantage of all the tools we offer for better visibility of their property on our site. We often put ourselves in the shoes of the traveler, giving our perspective on their behalf to the property owners. As interns, we bring in a different perspective of what we think things should look like—essentially creating the conversation. We also have projects that push us to provide solutions and enhancements to our everyday work.
We are B2B, working in the American region.
Tell us about your role
For my day-to-day, I split my day between two main tasks, working one-on-one with our partners who seek to optimize their listings and working on our final group project with the other interns.
Working with partners: In the initial stages of the internship, we had about two weeks of training, which were very helpful in smoothing the process of understanding the company's internal and external works. We had the chance to shadow senior account managers and then a reverse shadow where they walk us step-by-step on how to take on the role. I am grateful for how much support we had during the initial stages of the job. Furthermore, we had different opportunities to improve their property owners' accounts. Have a better perspective on different property areas and competition, as well as, work on the side of the local laws and regulations of some cities.
For our projects: We are given about 4 weeks to conduct our own research and prepare for the best possible outcome. We identify pain points on our side, the partners, and the guests while using our platform. We come up with creative solutions to help improve the daily work environment or process.
What skill sets do you think are required to be successful in your role?
Charismatic, communicative, fast learner, and curious!
What technologies/tools do you work with?
Outlook email, Salesforce, SharePoint, and other online tools!
What's your favorite thing about working at Expedia Group?
Definitely the people and the relationships I have built along the way! When they tell you everyone is kind and generally cares about you as an employee, it's true! You never feel like you cannot reach out for help because there is always someone willing to help! I think going into the corporate world there is a stigma that you are just another employee, but Expedia Group/Vrbo break that barrier, and they are proactive in making you feel comfortable at work, as well as, feel like you can have that work-life balance! So many more great like about life here that you need to discover too!
P.S. follow my TikTok to see some fun in office activities!
---
Ioana Tovirnac, Commercial Intern in London
What's better than watching one Day in the Life of a Commercial Intern video? Watching two! Check out Ioana's story, below.
---
Nathan Zhang, Commercial Intern in Austin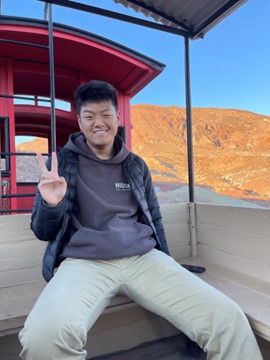 Tell us about your team
I'm in Partner Success at VRBO working on the property owner's side. We reach out to our partners to help them optimize their listing, which helps increase visibility and bookings. We help our partners reach their goals with tools and data that we utilize.
Tell us about your role
As an account manager, I call property owners to make sure that their accounts are updated and optimized to help them reach their goals as a VRBO host. We use a consultative approach to figure out the needs of the host and match them with the best solution possible.
What skillsets do you think are required to be successful in your role?
Strong communication and listening skills, rigor attention to details, and organization/time management. As an account manager, these skills are super important to be successful
What technologies/tools do you work with?
We use Salesforce and the Agent Phone. We also use tools that are in the VRBO dashboard such as MarketMaker. Using data and research, we are able to provide our hosts with valuable information to help them with their account.
What's your favorite thing about working at Expedia Group?
The people are super nice to work with, they are always helping and answering any questions I have. My manager helps me even when she has a super busy schedule. They make the office a welcoming space and a great work environment.
Erin Krull, Commercial Intern in Austin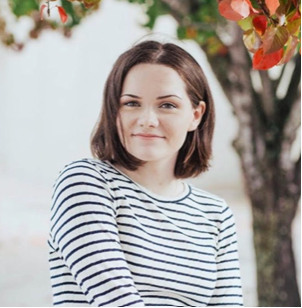 Tell us about your team?
I am part of the Partner Success team in Austin, Texas. However, this is a very large team, so there are three smaller teams that make up Partner Success floor at the Austin office. Thus, there is the Property Owner (PO) team, Platform Property Management (PPM) team, and Integrated Property Management team. Each one of the smaller teams includes their own Account Managers, Senior Account Managers, Area Managers, and so on.
Tell us about your role?
I was lucky enough to work with each of the three smaller teams on the Partner Success floor. However, in particular, I worked a lot with the PO team. So, as an Account Manager Intern (commercial sales intern in Austin, TX), I was given a list of accounts that I got to manage. I was in charge of optimizing property owner accounts by speaking with them over the phone, on zoom, via email, etc. Additionally, I was given a project halfway through the internship to work on with my fellow coworker interns. Our project was to make the integration from PPM to IPM smoother for partners and our internal teams.
What skillsets do you think are required to be successful in your role?
To be successful, you need to have a welcoming and open personality. You will be on the phone, in meetings, and networking throughout the day, so it is important that you are a great communicator and have customer service/hospitality experience. Additionally, you will be using Excel, Outlook, and PowerPoint on a daily basis, so having these skills in your toolbox will be very helpful as well.
What technologies/tools do you work with?
On a daily basis, we work with Microsoft Office Suite, Salesforce, Slack, Zoom, Workday, and Tableau.
What's your favorite thing about working at Expedia Group?
When I tell you I love this company, and that I have had a wonderful experience since interning here, I mean it. Everyone is so open and welcoming and wants to hear what you have to say. They are not annoyed with silly questions or act like you are inferior because you are an intern. Additionally, I have loved that the Early Careers Team encouraged fun by having intern socials and my own Partner Success Team encouraged networking by having what seemed like bi-weekly office socials. Therefore, my favorite thing about working at Expedia Group is the office culture.
---
Cloee Goes, Commercial Graduate in London
So, we've met our Interns but what about Grads? Here's Cloee's Day in the Life video as a Commercial Grad!
---
Aishwarya Kulwal, Commercial Intern in London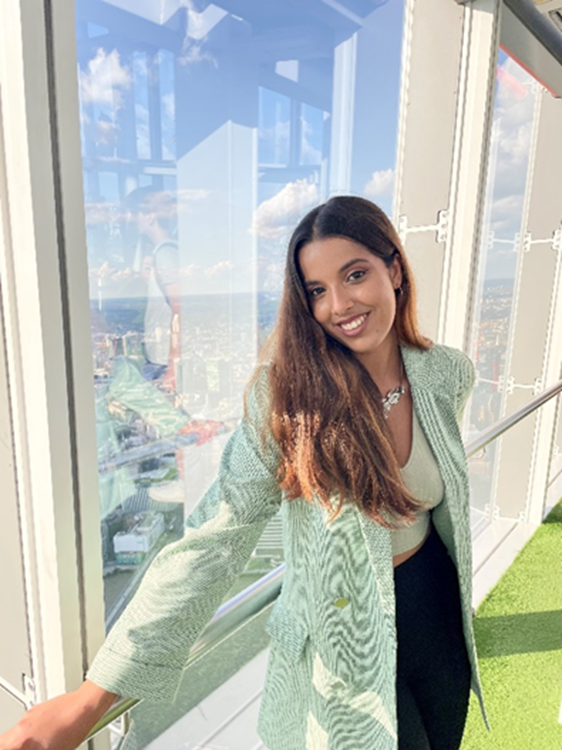 Tell us about your team
My team is Partnership Enablement and Strategy (PET – even though the acronym should be PEST, we stick to PET) under the Retail Partnerships (RP) team. RP manages relationships with our affiliates; affiliates are 3rd parties to whom we pay commissions once they have referred a successful sale to our website. We work with a large range of affiliates, some you may be familiar with are Unidays (to give discount on Expedia bookings), TopCashback and Revolut (to give cashback on Expedia bookings) or even the Tesco Loyalty program (to earn Tesco Clubcard points on Expedia bookings). The PET team, however, does not actually manage these relationships, instead we act as 'enablers' who come up with strategies to help those who are managing relationships with affiliates to do so more efficiently. Therefore, the projects within the team vary massively depending on what is needed to improve our affiliate program; I find that this makes the role exciting because there are so many opportunities to expand your knowledge.
Tell us about your role
Over the last 10 weeks, I have been assigned a project to streamline core aspects of our affiliate model. The first stage of my project started off with understanding the problem and then building a project plan. Then I moved on to determining what data I needed and who I had to contact to help me gather it. Following this was a few weeks of heavy data analysis, accompanied by regular check-ins with my manager and navigator to clarify any doubts with and share updates of my analysis. The final stage involved having meetings with people across the team to get feedback and input on the recommendations that my data was suggesting.
What skill sets do you think are required to be successful in your role?
Strong communication and listening because you end up needed to collaborate with a lot of different teams within Expedia Group and outside of Expedia Group
Project planning and organization to ensure you structure your project efficiently
Understanding of Excel as there is a lot of data analysis needed to drive recommendations
Adaptability as things in your project will not always go to plan
What technologies/ tools do you work with?
Microsoft Office Suite – a lot of Excel and Outlook!
Slack for communication
Confluence for documenting your project
Salesforce to pull data from
CJ and Partnerize – these are our affiliate networks which enable us to work with our partners (the RP team give you a good introduction to the networks until you feel comfortable with them)
What is your favourite thing about working at Expedia Group?
There are so many things to love about Expedia Group! Cliché I know, but the people who work here are amazing; they are so much fun to work with and genuinely go out of their way to help you. My manager and navigator in particular, have been so supportive throughout the entire internship and have always been there for me to ask any questions to or just to talk about life with. We even had opportunities to speak to the CEO, Peter Kern and other various presidents across the business and it was amazing to hear their advice as we begin our careers! Also, I don't think I can answer this question without mentioning the perks – lets just say, you will never ever leave the office hungry as the selection of snacks are awesome (+ we also have a lot of coffee machines and fizzy drinks).
Join our Early Careers Career Network
We're looking for outstanding talent to join us on our mission to power global travel for everyone, everywhere. By joining our career network, you'll have exclusive access to our latest opportunities, events, interview advice, and global insights from our Expedia Group leaders. Sign up now!