Skip to main content
Search
Jobs
Life at Expedia Group Blog
Back to blog posts
Early Careers: Data Science, Analytics
Do you want to power the future of travel? Then come and make a positive impact, strengthen connections, and bridge divides across the world, at Expedia Group. You can help us bring people together through travel technology, while jump-starting your career in Data Science, Analytics.
Our teams work with the most data in the travel domain to solve complex problems in travel, like natural language processing , computer vision, search, online auction, marketing, personalization, and recommendations, to name a few.
But what does this all mean? Our latest cohort of Interns and Graduates met with us to explain what their experience as a Data Science, Analyst at Expedia Group has been like.
---
Melisa Hubenova & Lisa Fordham, Data Science Analytics Graduates in London
Welcome to 23 questions with Melisa & Lisa! Check out their video as they cover questions on data, technology, travel and life at Expedia Group. Enjoy!
---
Leonie Rodney, Data Science, Analytics Intern in London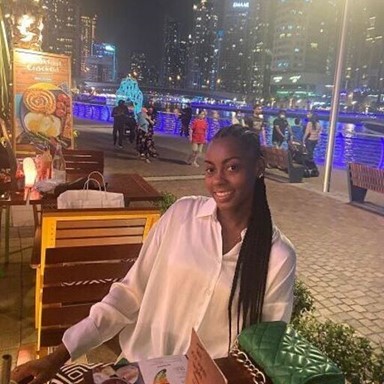 Tell us about your team
I am interning in the Experience Platform Analytics team, who help partners and developers to build and continuously improve the customer experience for every traveller and partner of Expedia Group. The team work on a variety of actions, such as, hypothesis generation and prioritization, experimentation design, impartial test analysis and recommendations – just to name a few.
Tell us about your role
My role in the team is a Data Science, Analytics Intern, but more specifically – Product Analyst. I am currently working on a project called "Homepage Traveller Discovery," which is looking into the engagement and hotel conversion of the Expedia web and app homepage. In other words, I am looking into the total number of visitors to the homepage, how many of them interact with each module on the homepage, and then how many of them go on to purchase a hotel stay. This information will help the wider team to try and improve overall conversion rates. Similarly, I have done some test sizing, which means that I investigate requested data from the website or app and suggest a sample size and test duration for a proposed test.
What skillsets do you think are required to be successful in your role?
I think having a well-built mathematical background is extremely helpful, along with knowledge of statistics, i.e. A/B Tests, p-values, hypothesis testing, etc. Similarly, I would say that some experience with data querying and data visualization using SQL and R is quite important. Also, to be successful in this role, I would suggest that an individual is open to learning new techniques and skills whilst on the job.
What technologies/tools do you work with?
SQL (Qubole), R, Excel, Adobe Analytics
What's your favorite thing about working at Expedia Group?
My favourite thing about working at Expedia Group are the work culture and the people. Since the day I started as an intern, everyone has been so welcoming and warm, and that hasn't changed as I've progressed through my internship. The office is amazing, and the regular socials on the roof terrace allow you to socialise with others in the office that you may not interactive with regularly in terms of work.
Daniel Evans, Data Science, Analytics Intern in London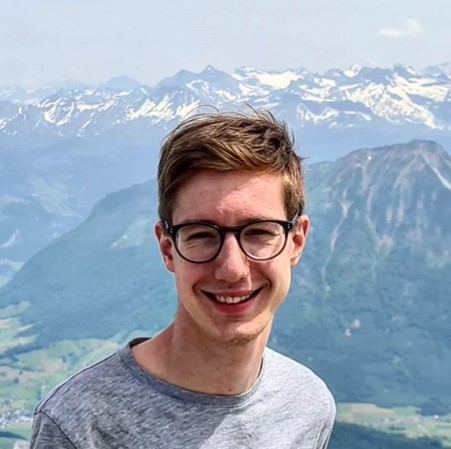 Tell us about your team
I work in the partner analytics team within the Expedia for Business division, who are responsible for analysing trends in demand from our partners and how we can improve trading and relations with them. I am working on analysing the effect of short-term incentives, to see what the return on investment is for Expedia Group.
Tell us about your role
My role requires good data handling and problem-solving skills, I work with large datasets and various data sources and have to manage them to find insightful and useful trends.
What technologies/tools do you work with?
I use mainly use python and SQL day-to-day, with some R as well, but the level of coding required is not too difficult.
What's your favorite thing about working at Expedia Group?
The best bit about working at Expedia Group has to be how friendly and helpful everyone is. The atmosphere in the office is so welcoming and everyone is so nice; no problem is ever too much for someone to help with!
---
 Learn more about the Early Careers Data Science Analytics experience:
---
Join our Early Careers Career Network
We're looking for outstanding talent to join us on our mission to power global travel for everyone, everywhere. By joining our career network, you'll have exclusive access to our latest opportunities, events, interview advice, and global insights from our Expedia Group leaders. Sign up now!