Skip to main content
Search
Jobs
Life at Expedia Group Blog
Back to blog posts
Early Careers: Finance
Do you want to power the future of travel? Then come and make a positive impact, strengthen connections, and bridge divides across the world, at Expedia Group. You can help us bring people together through travel technology, while jump-starting your career in Finance.
Are you a numbers specialist with a passion for understanding how companies make money whilst identifying ways to improve? Our Finance teams are responsible for financial planning, accounting, audit & compliance, to name a few.
But what does this all mean? Our latest cohort of interns met with us to explain what their experience as a Finance Analyst at Expedia Group has been like.
---
Francesca Ferro, Finance Intern in London
Check out a Day in the Life of a Finance Intern at Expedia Group, below, by watching Francesca's story!
---
Ellie Shapland, Finance Intern in London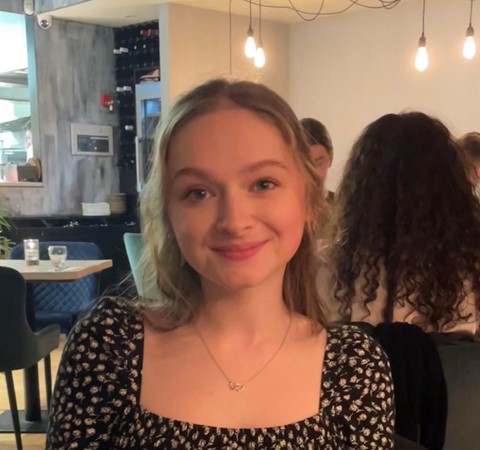 Tell us about your team
I'm part of the Financial Planning and Analysis (FP&A) Division in the Expedia for Business division, working with a wide team covering Demand, Supply, and Central FP&A. The team works to analyze data retrieved from the accounting team to be able to forecast for the future. The team looks at a wide variety of Key Performance Indicators and must consider seasonal changes, changes within Expedia Group, as well as macroeconomic changes out of our control, such as Covid-19. The team's work is vital in analyzing how are partners and the industry is performing.
Tell us about your role
Throughout my internship, I have been working on a contract database for EG's Car and Air partners. This database will work to make analysis for the team more efficient and allow them to check if the terms are being followed (an example of this is the commission rates and making sure EG is getting the correct amount from our partners). This led me to deep-diving into contracts and working with people outside my team which helped me build more connections alongside helping with the completion of my project. Alongside the project, I attend team meetings to better my understanding of the field.
What skillsets do you think are required to be successful in your role?
Good analytical skills are definitely needed. In Finance, you spend most of your time looking at Excel spreadsheet and you need to be able to understand and interpret them. As well as this, good communication and being proactive are super important so you feel comfortable asking for help when needed, but can also work independently to get the work done.
What technologies/tools do you work with?
We use an array of technology in Finance which is even different for the various lines of business that are analyzed. Alongside Excel, I have been using Hyperion, SQL, Looker and Thinkcell, which were all new to me when I started. Something that helped me was that EG have great IT support, so when I did struggle with a download or understanding how something worked, there were already articles written or the IT Team was always on-hand.
What's your favorite thing about working at Expedia Group?
My favourite thing about EG is the culture and the people. From the first day, I have been able to be myself and that's down to the environment that EG provides and the others who work here.
Seyoon Ahn, Finance Intern in Seattle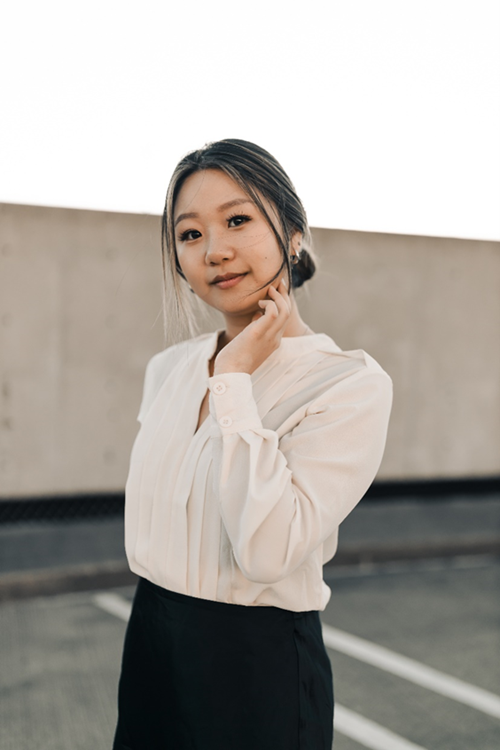 Tell us about your team
I am a part of Corporate Finance FP&A. Our team primarily focus on the management reporting for our leadership team, assisting Investor Relations around quarterly earnings, overseeing the company's financial forecasts as well as the monthly outlooks, and generally staying up to date on industry trends. It's a relatively small team that looks over Expedia Group's finance in wholistic view!
Tell us about your role
In my role, my primary responsibilities are to understand the financial data and provide a story that adds the color behind the numbers. Identifying the "why"s in different time periods, scenarios, and circumstances and delivering that information efficiently is what I do as a finance analyst intern.
What skillsets do you think are required to be successful in your role?
Having a strong foundation in problem solving and analytical thinking is what I would consider crucial in this role! A strong knowledge and foundation in finance and accounting are helpful.
What technologies/tools do you work with?
Excel and Hyperion Oracle are the main tools that our team utilize for the analytics. Other Microsoft Office tools such as PowerPoint and Words are used in daily basis as well.
What's your favorite thing about working at Expedia Group?
I love how everyone in the company is passionate about the product of EG, travel! It's very encouraging to see all the employees working hard together towards a product that they believe in.
---
Join our Early Careers Career Network
We're looking for outstanding talent to join us on our mission to power global travel for everyone, everywhere. By joining our career network, you'll have exclusive access to our latest opportunities, events, interview advice, and global insights from our Expedia Group leaders. Sign up now!