Skip to main content
Search
Jobs
Life at Expedia Group Blog
Back to blog posts
Early Careers: Human Resources
Do you want to power the future of travel? Then come and make a positive impact, strengthen connections, and bridge divides across the world, at Expedia Group. You can help us bring people together through travel technology, while jump-starting your career in Human Resources.
Our Human Resources Department is at the center of identifying top talent, delivering rewarding benefits, and creating tools to set our employees up for success. Human Resources colleagues help to open communication channels, nurture talent, and encourage our employees to own their careers. 
But what does this all mean? Our latest cohort of Interns met with us to explain what their experience in a Human Resources (People Team) role at Expedia Group has been like.
---
A Day in the Life of a Human Resources Intern
Check out a Day in the Life of a Human Resources (People Team) Intern at Expedia Group, below, by watching Harshit, Sakshi & Shaheen's story!
---
Sarah Schwartz, People Team Intern in Seattle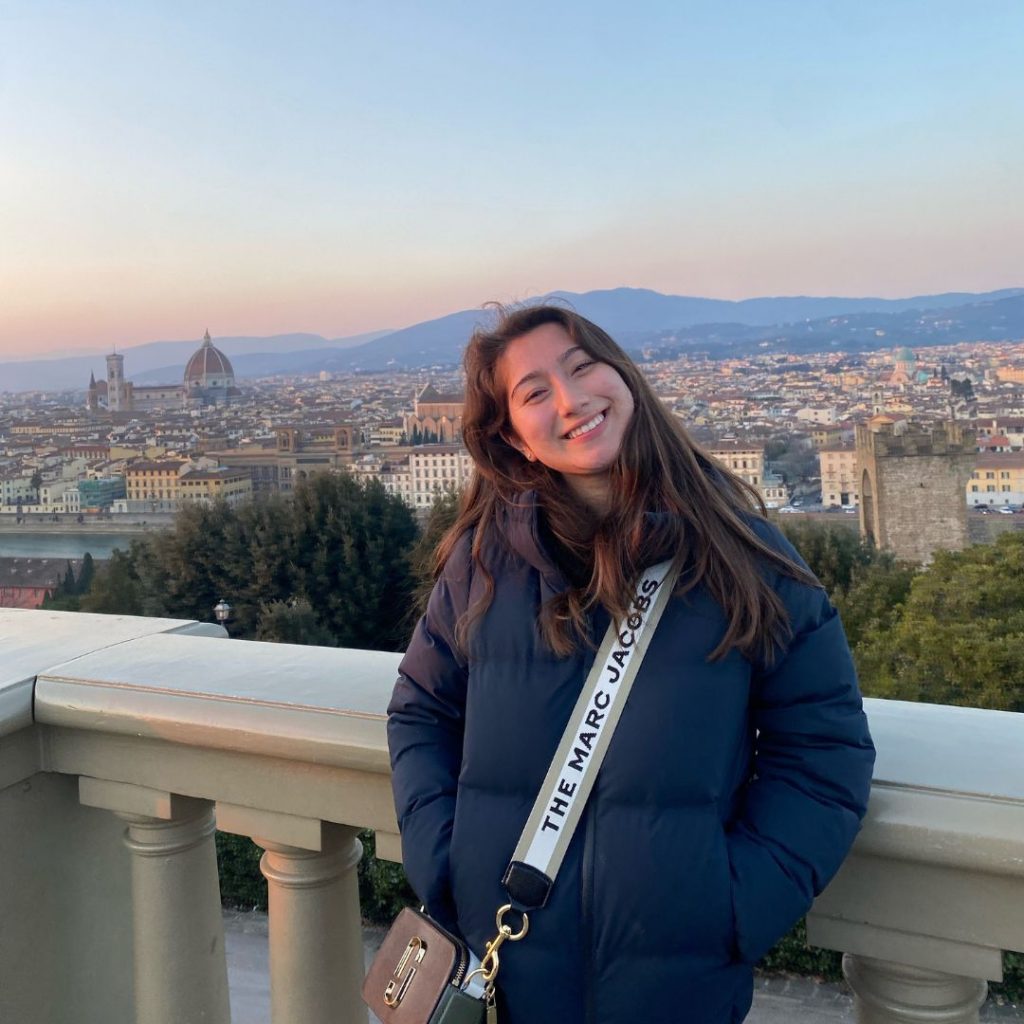 Tell us about your team
Hi, my name is Sarah and this summer I was a People Team Intern in Early Careers Talent Acquisition. Early Careers is the team that does recruiting and program development for high school and college talent, including Interns and Grads.
Tell us about your role
This summer I had the opportunity to work with both the Talent Acquisition team and the Program Development team. In these roles I was able to contribute the on campus recruiting strategy and plan social events for interns. I also had the chance to compile and analyze hiring data from the past recruitment season and format it to be used as a visual aid.
What skillsets do you think are required to be successful in your role?
As a People Team intern having strong communication and interpersonal skills is really important. A lot of what we do is work in teams and involves interacting with others. Additionally, being organized helps because you often work on multiple projects at once.
What's your favorite thing about working at Expedia Group?
Overall, this summer internship at Expedia Group was a fantastic experience, and the Early Careers team did a great job organizing and executing the internship program. Additionally, it was great to have them as my team because it was a very supportive and welcoming community filled with people who are motivated, hardworking, and friendly. The programming that included leadership and professional development sessions and networking calls also added a lot of value during my time at EG.
My favorite part of my time as a People Team intern was meeting so many interesting people across the company and within my intern cohort. The intern socials were a great way to make new friends, and people in all divisions within EG were happy to connect and chat about what they do here at Expedia Group.
Lauren Freidly, People Team Intern in Seattle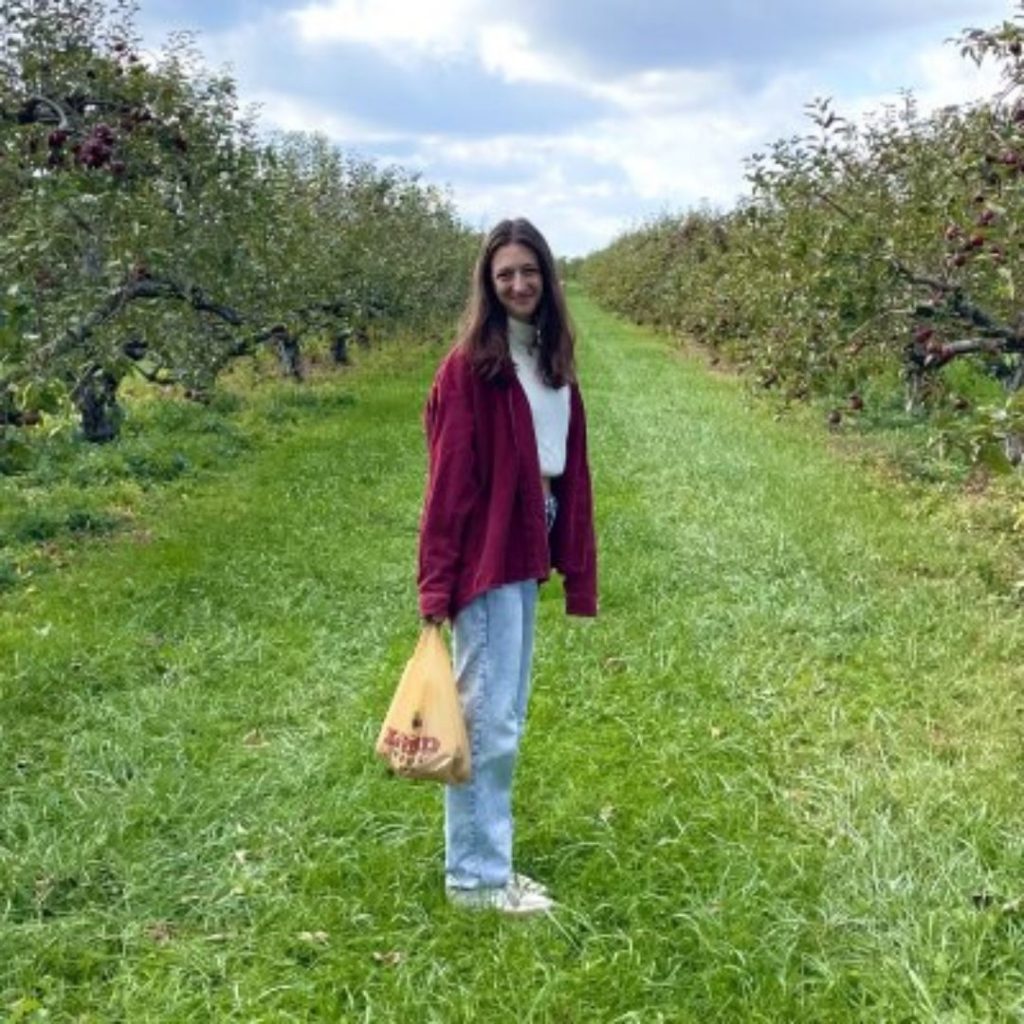 Tell us about your team
I am on the Global Talent Acquisition team in the Commercial and Functions division. We focus on hiring candidates for any professional non-tech role.
Tell us about your role
My role has been to comb through data within the NPS Survey system. This is a system where we gather feedback from candidates who go through the hiring experience. I had to go through thousands of candidates feedback and generate findings to produce themes, after this I had to come up with recommendations to provide to the C&F leadership team and draft up action plans for them to implement based off the recommendations provided. I also got to spend time learning about full-cycle recruiting.
What skillsets do you think are required to be successful in your role?
I think some important skills for this role include being an open person who is curious to "go get what's next"! I think it is crucial to have a growth mindset and push yourself to ask as many questions as possible. I came in with little to no experience in GTA and have learned so much about talent acquisition and candidate experience as whole. I also worked with data pretty heavily and had no background with this, but from the beginning told my manager I'm open to any challenge and want to learn as much as I can. I'm happy to say that did come true!
Helen Doyle, People Team Intern in Seattle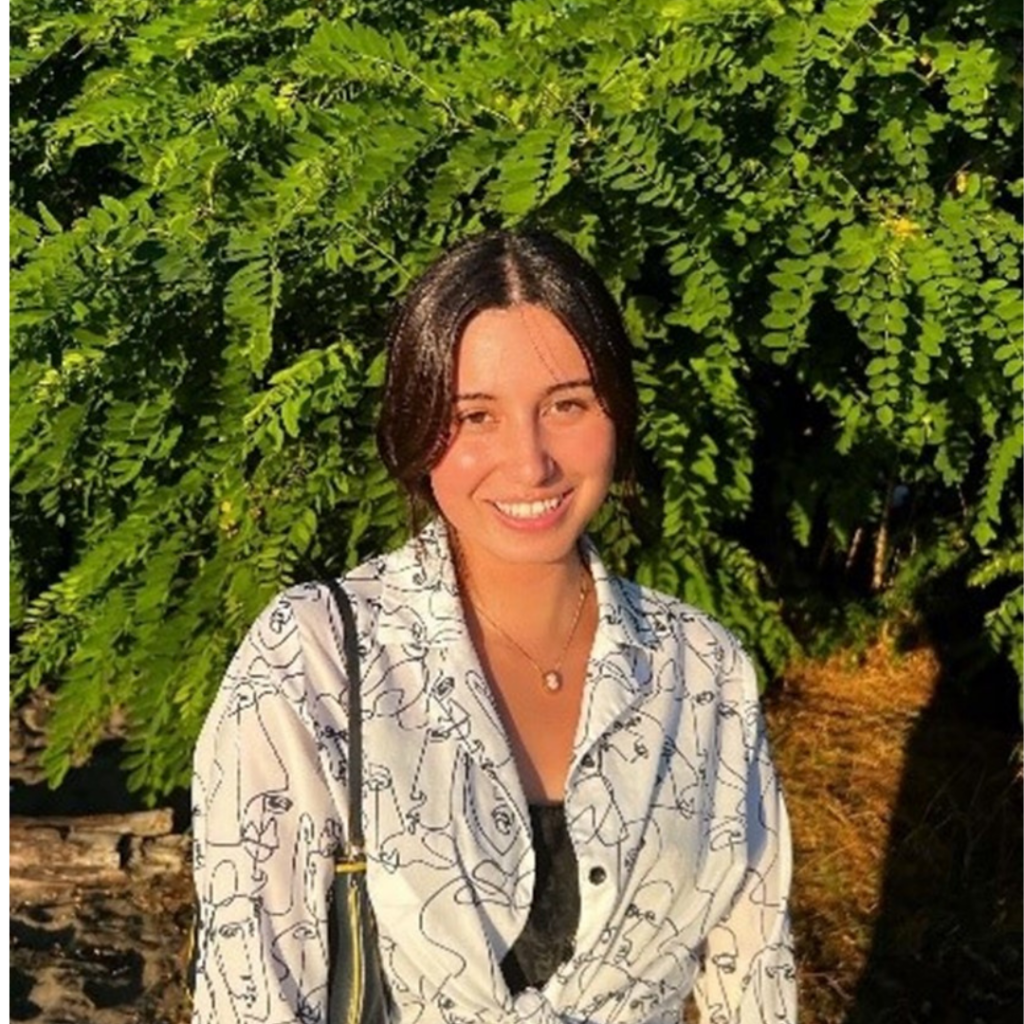 Tell us about your team
I'm part of Learning and Development Operations, which sits under the umbrella of the People Team. Learning and Development fosters career growth for all employees by offering trainings, facilitations, and other learning solutions. Subcategories of Learning and Development are Academies and Segments, which represent different areas of the business and sections of employees. These subcategories exist because different groups require different learning supports. The Operations team supports all of the Academies and Segments and is crucial to organizing, leading day-to-day learning, and tracking metrics.
Tell us about your role
I supported the team by creating a playbook detailing how to take a L&D idea to a deliverable experienced by our learners. After organizational restructures, a playbook provided clarity and visibility across the process, and helped standardize our procedures.
What skillsets do you think are required to be successful in your role?
Being detail-oriented and enjoying working with people is a huge part of L&D, especially for operations. Depending on the role, proficiency in Excel and the ability to pick up tools like Jira or Tableau will be helpful, though not necessarily required. An understated but important skillset to have is business acumen— a unique aspect of being in HR or the People Team is that you have visibility into all areas of the company. Being able to understand and talk about the business will help you in meetings and projects.
Nicholas Sandford, People Team Intern in Seattle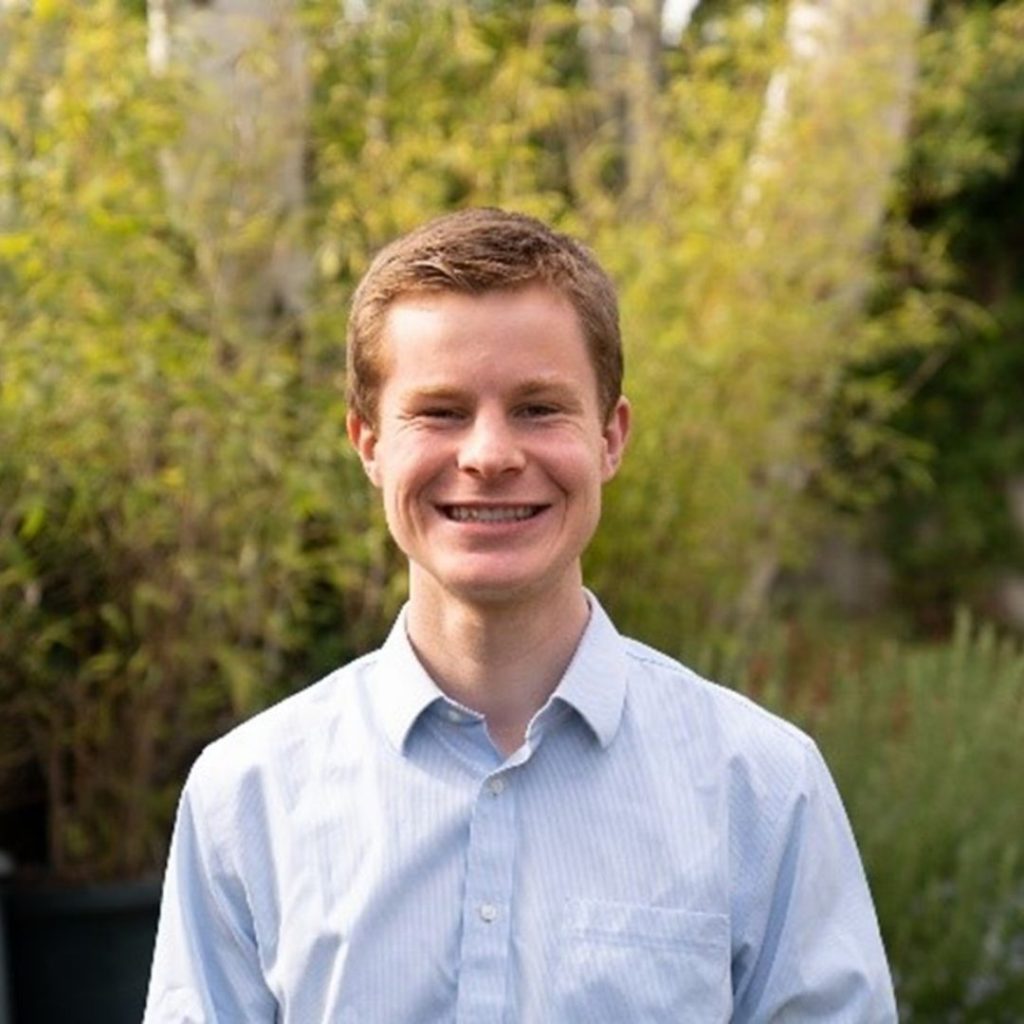 Tell us about your team
I'm on the Global Talent Acquisition team, and more specifically the Talent Attraction team. Our goal is to promote Expedia Group's brand through driving recruitment marketing and employee engagement initiatives. Ultimately, our goal is to highlight what makes EG a great place to work! As we're a small but mighty team, we have the opportunity to work closely with many of EG's other teams, like Corporate Communications.
Tell us about your role
As a People Team Intern on the Talent Attraction team, a lot of the work I do supports our employer branding efforts. The number one way I do this is through giving my fellow Expedians a voice. For instance, I've coordinated several opportunities for Expedians to create content for our social channels and blog. One of the most rewarding parts of my role is engaging with new Expedians on LinkedIn. It's really inspiring to see how excited new joiners are to power our mission!
What skillsets do you think are required to be successful in your role?
In this role, it's important to have strong storytelling skills. As Expedians themselves are our best brand ambassadors, it's crucial I have the skills needed to tell their stories and amplify their voices. Strong writing skills are also important, as our audience needs to be able to understand the stories we're trying to tell.
What technologies and languages do you work with?
Canva and Microsoft Office are the two technologies I work with the most. I use Canva to create images for our social channels, while I use Microsoft Office for everything else! I've also been learning how to use Sprinklr, which is our customer experience management platform.
Kelly Keegan, People Team Graduate in Seattle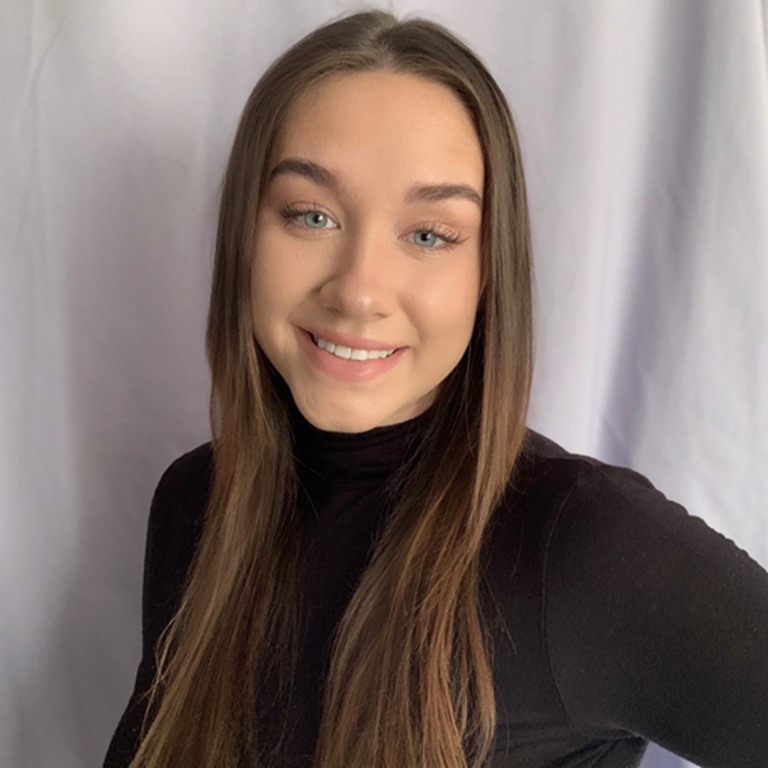 Tell us about the rotation teams you've been a part of so far, and the roles you've had
I have been on three teams thus far at EG (Expedia Group): Service Delivery in the HR Ops department, People Insights in the People Analytics department, and Early Careers in the GTA (Global Talent Acquisition) department. When I was on Service Delivery some of my projects included revamping the service delivery intake process, working with Early Careers on integrating their graduate and intern calendar with HR Ops action dates, and holding mobility and ACR lookbacks on mid-year/year end reviews. On my People Insights rotation, I worked on analyzing comments from the past Humu survey to record employees' thoughts on career development, analyzing McKinsey & Company data with I&D (Inclusion & Diversity) dara to make recommendations on keeping and attracting women in the workplace, and working with organization to understand Expedians' experience with change. I have just joined the Early Careers team recently so I have not done much here yet, but I will be working with our team on the CDP (Career Development Program), recruiting, and more!  
What skillsets do you think are required to be successful in human resources?
One of the most important skillsets needed to be successful in human resources is communication. There are many times in HR where these communication skills become key, like when you work with other teams or external companies, present to leadership, or need to advocate for yourself or others. Another required skill would be the desire to learn. Recent technologies, laws and policies, finances, and politics are a few of the many things that affect HR. The world is constantly changing so our Human Resources departments must keep up, and as HR professionals it's our responsibility to stay up to date and protect the employees and EG if needed.
What technologies and tools have you worked with?
So far, I have worked with Jira, Confluence, ServiceNow, Tableau, Topic Discovery V1, and Topic Discovery Self Service UI V2. Expedia offers a vast amount of online learnings through Workday, so I was able to learn Jira, Confluence, and Tableau in my spare time. One of my "buddies" from service delivery was a process analyst, so he taught me ServiceNow, and I was lucky enough to meet with Topic Discovery team and work very closely on them with both of their tools and I was even apart of the Self-Service pilot because I loved working with the tool so much!
Join our Early Careers Career Network
We're looking for outstanding talent to join us on our mission to power global travel for everyone, everywhere. By joining our career network, you'll have exclusive access to our latest opportunities, events, interview advice, and global insights from our Expedia Group leaders. Sign up now!