Skip to main content
Search
Jobs
Life at Expedia Group Blog
Back to blog posts
Early Careers: User Experience
Do you want to power the future of travel? Then come and make a positive impact, strengthen connections, and bridge divides across the world, at Expedia Group. You can help us bring people together through travel technology, while jump-starting your career in User Experience (UX).
Our teams of researchers, content strategists, and designers take a human-centered approach while leveraging deep customer insights to fuel innovation and shape experiences that deliver business value and exceed our customers' expectations.
But what does this all mean? Our Interns and Graduates met with us to explain what their experience in UX at Expedia Group has been like.
---
Sumayyah Chaudhry, User Experience Content Designer Intern in London
Hi! I'm Sumayyah – a UX Content Designer Intern in the London office. I'm currently studying Psychology at university.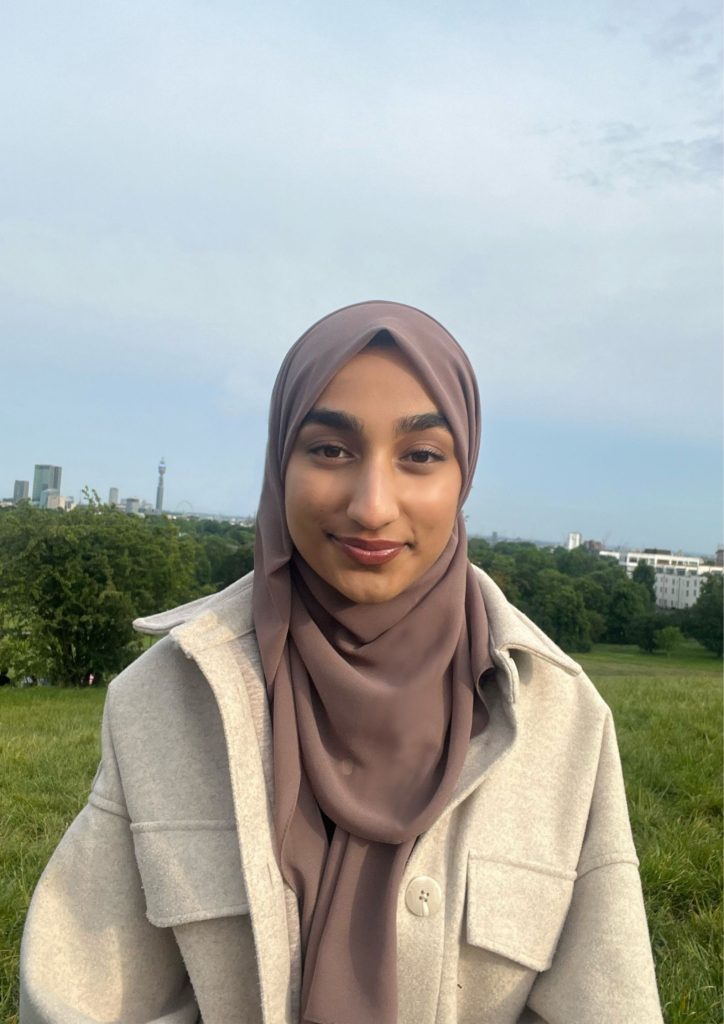 Tell us about your team
I work with a global team with members in the UK, US, Europe, and India. During my internship I work in the Loyalty team – I joined at a really exciting time due to the launch of One Key.
My manager assigned me buddies, my points of contact when working on specific projects. I collaborate with them to work on the different projects, and they support my general day-to-day work with feedback, and suggestions on what to work on next. I also had a Mentor who was assigned to me, who support with career guidance and answering questions I have.
Tell us about your role
As a UX Content Designer Intern, I work alongside the UX Designers and UX Researchers in developing and updating content across webpages and apps. Essentially, I work within the team to write and iterate upon different messaging; for example, suggesting new banner information which better conveys certain information or adjusting the phrasing and layout of words across different pages.
More specifically, on a day to day I generally work to iterate upon and create new messaging variations. For example, for a website explaining what One Key is, I worked to produce new, short headlines to succinctly explain the loyalty program to users who had not heard of it before. We iterate and develop messaging based off research findings and feedback from 'Crit Sessions' where other designers review and suggest ideas for development. The research-iteration cycle is really important, and we're constantly developing and updating messaging with new phrasing for things like buttons to adjusting headlines and content across many different webpages.
What skillsets do you think are required to be successful in your role?
With UX Content Design specifically, I'd say an interest and ability to really get into the shoes of the traveller and understand how they may interact with, and interpret, different information. A keen ability to get feedback from those in the team is essential, as well as being driven to iterate on your work.
For Practical 'skills' I'd say competent writing abilities. I am in quite a content-heavy course, with writing essays, reports, and blog posts as part of my university assignments, which has helped. I have also had internships in marketing and copywriting, providing me with formal experience. However, I didn't have any formal UX or content design specific experience, and everyone at EG (Expedia Group) is really friendly and keen to help so even if it feels like you're a bit out of your depth, the team will definitely help out.
Tell us about your summer project
I work in the XD Loyalty team, so on the new One Key loyalty program. I'm working on two projects; for the first half I worked on Optimisations, essentially improving and iterating upon content from the launch and developing to make it better. Then, in the second half I'm working on Rest of World. As One Key initially was only launched in the US, there was still work to be done prior to launching in other countries, so I am helping with that content, understanding the different legal requirements across the world.
What technologies/tools do you work with?
I usually work on Figma. The designers create the format, then I am able to go in and add in content and work with them to adjust spacing and structure to ensure it fits well. Figma has plenty of different tools, such as accessibility annotations to ensure the product is useful for users with varied requirements.
I also use Miro for brainstorming or creating boards where we can map out the traveller's journey and experience. It's like a digital whiteboard where you can add in sticky-notes and work collaboratively.
What's your favourite thing about working at Expedia Group? 
My favourite thing about EG is definitely the people and company culture. Although it is a big company, it feels 'cosy' as everyone is so friendly and willing to help and connect. I've been able to speak with colleagues from across the world and they're really happy to jump on a call and share their experience and advice. It definitely helps to have such a supportive and warm environment as it can be intimidating starting a new job in such a huge company. I've found it's easy to settle in and connect with people which has been a huge relief.
---
Jessica Hamilton-Burns, User Experience Design Intern in Seattle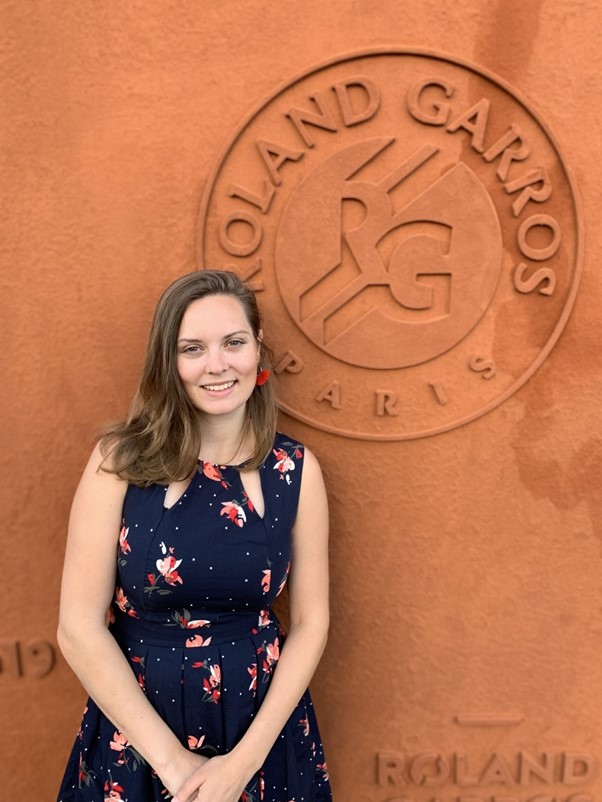 Tell us about your team
I am part of the Price Tracking & Predictions team. We've generated a price alerts tracker for flight routes to help users buy at the right time for the best price. We are working to fine tune this new feature and are working to roll out a similar tracker for lodging and trips.
Tell us about your role
As a UX Design Intern, I'm currently responsible for wireframing and prototyping designs based on user feedback and feature requirements. These designs are then used for future testing and implementation to improve upon the existing price alerts feature on the Expedia app.
What skillsets do you think are required to be successful in your role?
This role is ideal for those with a strong understanding of the UX Design process and a passion for learning. Individuals in this role should have a desire to work with a team, strong communication skills and an ability to effectively manage critique of one's work."
What technologies/tools do you work with?
I primarily work in Figma, FigJam and Miro.
What's your favorite thing about working at Expedia Group?
Overall, Expedia Group has a very positive work environment that has empowered me to be myself.
Gwendolyn Lawson, User Experience Designer III in Seattle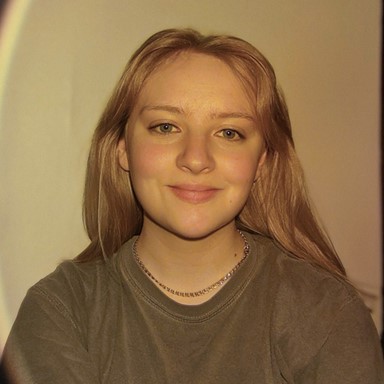 I'm a UX designer on the CPCE team, which is responsible for the chatbot and other conversational experiences across Expedia's brands. As a UX designer, my day-to-day job varies which is one of the things that drew me to this field. Some tasks call for high-level conceptual planning, while other tasks require more attention to detail.
Recently, I've been working on user flows and prototypes for new features that are being introduced to the chatbot on the Expedia website. These features also extend to phone interactions, which is interesting because that means designing for something that doesn't have a visual interface. Designers on my team primarily use a collaborative design software called Figma to create deliverables such as user journeys, user flows, wireframes, and high-fidelity interactive prototypes that we can then share with other project stakeholders.
Above all, my favorite part of being a UX designer is getting to collaborate with other designers as well as developers, content strategists, and project managers. During my time at Expedia, I've learned so much from the people I work with and I'm excited to continue my growth as a designer here!
Join our Early Careers Career Network
We're looking for outstanding talent to join us on our mission to power global travel for everyone, everywhere. By joining our career network, you'll have exclusive access to our latest opportunities, events, interview advice, and global insights from our Expedia Group leaders. Sign up now!