Skip to main content
Search
Jobs
Life at Expedia Group Blog
Back to blog posts
Embracing an active lifestyle
Amanda Kenny | Associate Destination Manager, Expedia Local Expert® in Orlando, FL
1x IRONMAN, 10x IRONMAN 70.3 finisher, 5x Marathoner, 5x 100-mile Century bike rides, 10+ Half Marathoner, 15+ Olympic Triathlon Finisher
I've been working at Expedia Group for almost two years and am based in Orlando, FL. I work on the Local Expert team managing online activities for the Southeast United States.
I started my fitness journey with the desire to run the Disney Half Marathon in 2010. I had run Track and Cross Country in high school but never imagined I would run anything farther than 3 miles. I started training with a local running group who then encouraged me to buy a bike to complement my running training. I had not been on a bike since middle school, so I had no idea what I was doing. I started to enjoy going on rides with my friends and saw that it was also a great way to change up my workout routine.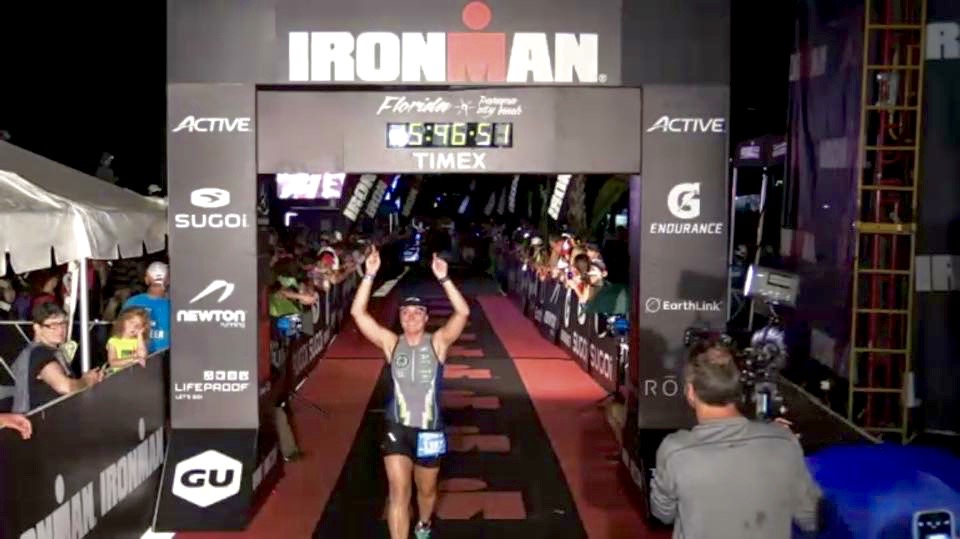 Once I started riding and running it was a logical next step for my friends to suggest that I start swimming and do a triathlon. I had taken swim classes when I was younger so I could stay afloat and not drown in water, but I was never able to put my face in the water much less do the proper form to swim across the pool.
When I decided that I did want to do a triathlon I did as much research as I could reading articles and watching YouTube videos on how to swim. It took some time to even be able to swim one lap with my face in the water, but after a few months of being super awkward in the pool, I managed to get the hang of it. For my first triathlon I had to float on my back for part of the swim but still managed to finish the race.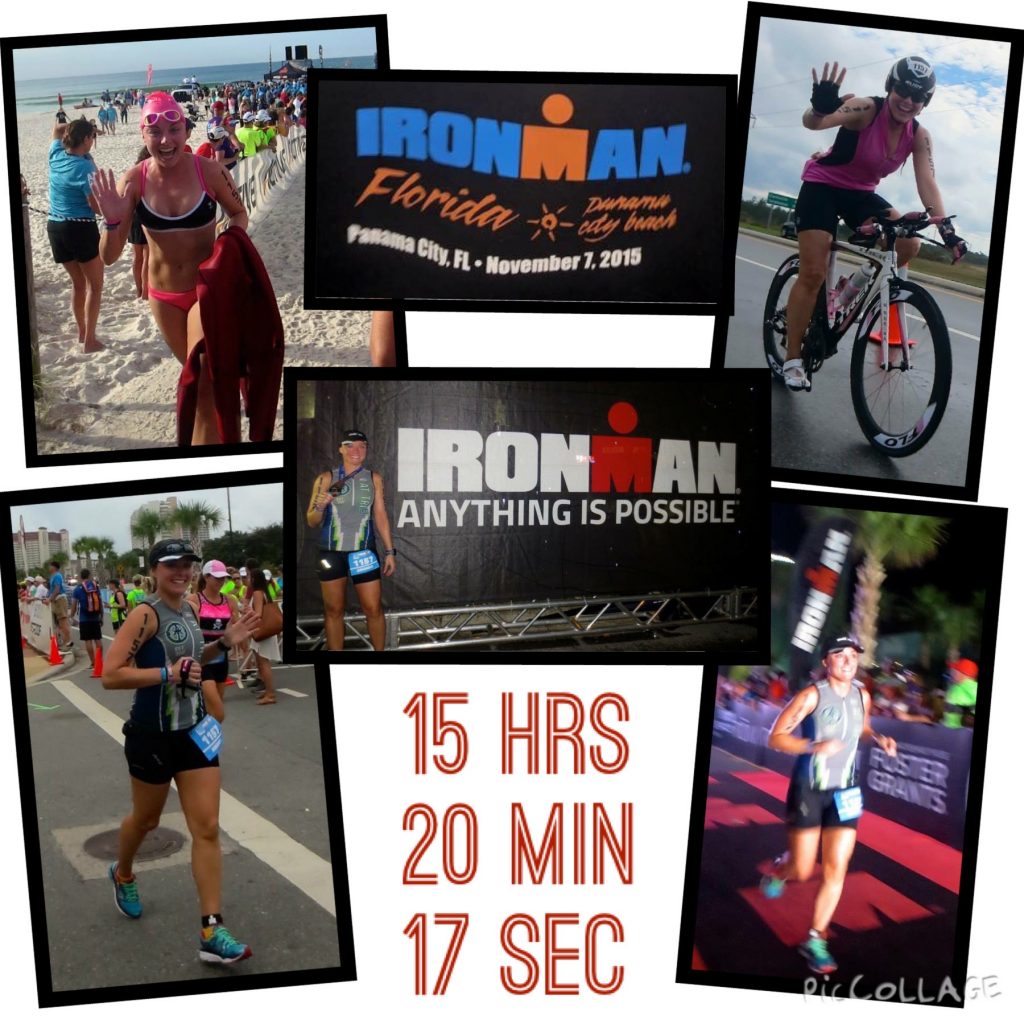 I started doing triathlons more and more and getting faster and stronger with each race. I completed my first IRONMAN 70.3 triathlon (1.2 mile swim, 56 mile bike, 13.1 mile run) and loved it! I never thought I would be able to do a full IRONMAN which was double the distance. However, in 2014 again with the encouragement of my friends I signed up to race the 2015 IRONMAN Florida Triathlon. On November 7th I completed the full IRONMAN distance in 15 hours and 20 minutes and is still one of my proudest accomplishments.
On average, I participate in a race every month and I use my Expedia wellness reimbursement benefit for the race entry fees. In the past, I've used it for my IRONMAN triathlons, running races and cycling events.
Taking advantage of Expedia Group's travel benefits and hotel discounts, I've traveled to several cities for my races: Panama City, Daytona, Augusta, Raleigh, St. Louis, Anaheim, and Wilmington.
Expedia Group's paid time off and travel/wellness benefits have allowed me to fully embrace my active lifestyle. Having time off to be able to travel to these races and the wellness reimbursement benefit to help with the entry fees supports my passions outside of work.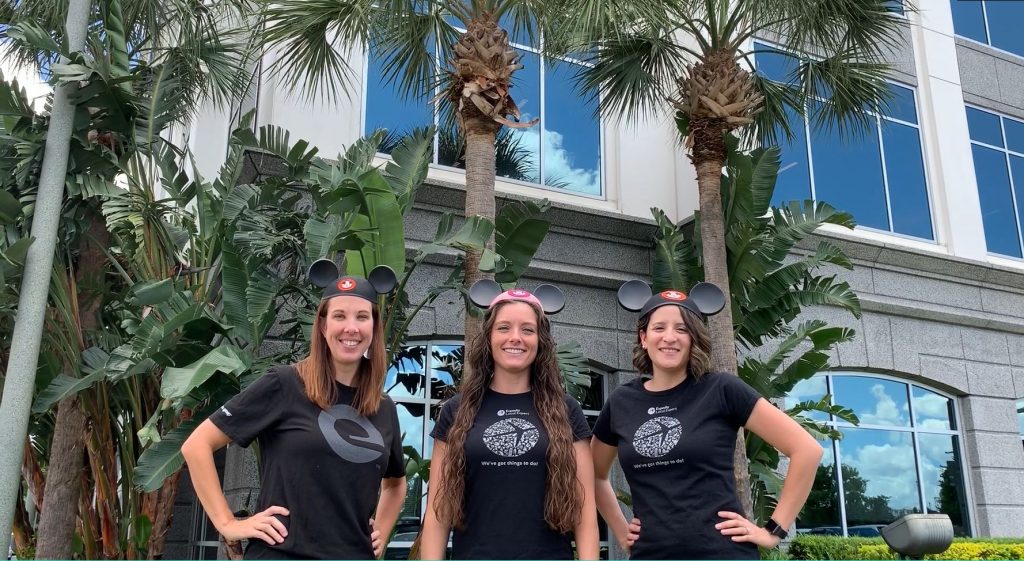 It's important to have a great work/life balance and consistent schedule. Being able to schedule my workouts and know that I can stop working to go train is extremely beneficial for my mental and physical well-being.
I usually train five to six days a week, in the evenings after work and early mornings on the weekends. When I train, it's a combination of swimming, biking and running – and at least one day of strength training per week. Living in Central Florida allows me to do almost all of my workouts outside which I enjoy, including road biking and open water swimming all year round.
Training keeps me healthy physically and mentally and it's a stress reliever. When I'm not working or working out, I love being outdoors and doing anything active and adventurous. I enjoy taking my stand-up paddle board to the lake or springs, going to the beach and to the theme parks with my friends.
It's crazy how far I have come since starting my fitness journey. With hard work I've accomplished so many goals and crossed so many finish lines creating amazing memories. Some of my most proud accomplishments have been completing multiple running challenges including 48.6 miles of running in 4 days, a 2.5-mile Ocean Marathon swim, multiple Ragnar Relays (200 mile running relays) and my full IRONMAN (2.4 mi swim, 112-mile bike ride and a full marathon: 26.2-mile run).
One of my most recent races was the Horrible Hundred Century Ride, and well, it was just like its name… pretty horrible! The race was 100 miles and over 5000 ft of climbing so it took us over 6.5 hours of bike riding to complete. It was one of the hardest events that I've had to train for (other than my full IRONMAN) and I was so happy to have completed it!
I have several races already planned for 2020 and look forward to those.
Being extremely active has become my lifestyle and doesn't feel like a chore because it's a social activity for me. I'm thankful to have a great community of like-minded friends that surround me and a company that supports me as I pursue my passion for a healthy lifestyle.
Join our Careers Community
To learn more about Expedia Group, join our Careers Community for insight into company updates, additional benefits, and job openings. Sign up now!