Skip to main content
Search
Jobs
Life at Expedia Group Blog
Back to blog posts
Expedia Group Interns Reflect on Their Summer
What makes an Expedia Group internship so special? Hear from our interns themselves, as they share what made their summer at Expedia Group such a meaningful experience.
---
Emalia Higgins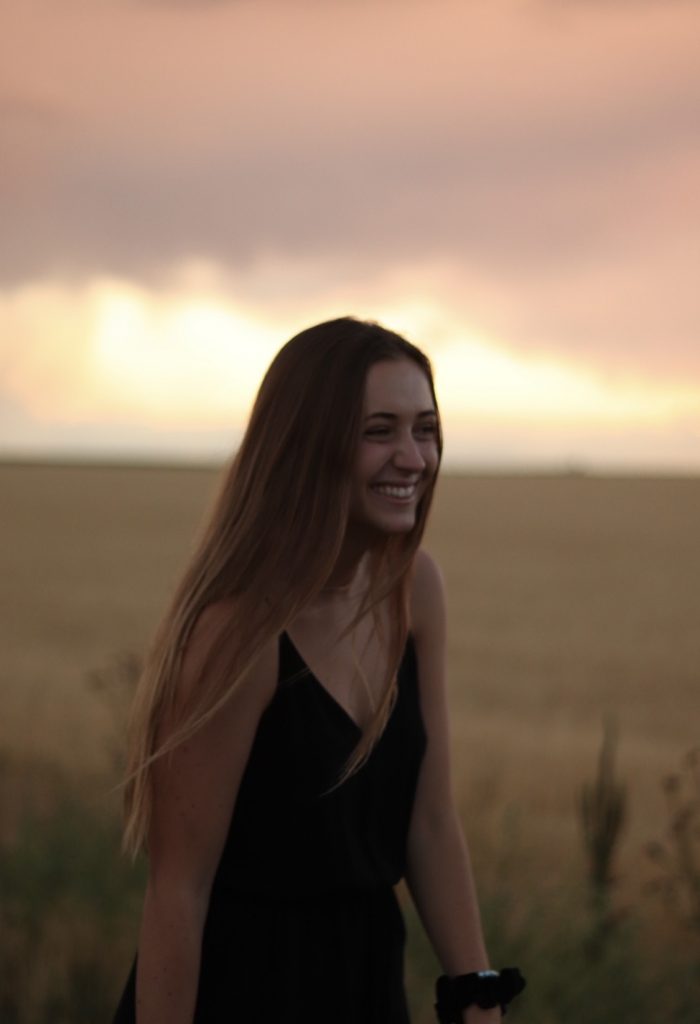 Emalia Higgins has spent her summer in our Denver, Colorado office, where she's a Full Stack Software Development Engineer Intern. She's working on the Escapia Platform team, where one of her projects has been to create a Virtual Agent. "This Virtual Agent will assist property managers in answering inquires from guests. I'm super excited about this project because it incorporates a lot of technical skills I've been able to learn and improve upon this summer." Her project also plays a significant role in putting the traveler first. "By having the virtual agent assist in answering questions, it will create a faster response time so travelers can get the answers they need faster."
Why did you join Expedia Group?
Emalia decided to join Expedia Group because the opportunity allowed her to explore her interests in software development and engineering. She was also struck by the value put on inclusion and diversity. "Being a woman in engineering, inclusion and diversity are very important to me. Expedia Group provides an environment where everyone feels included and diversity is celebrated."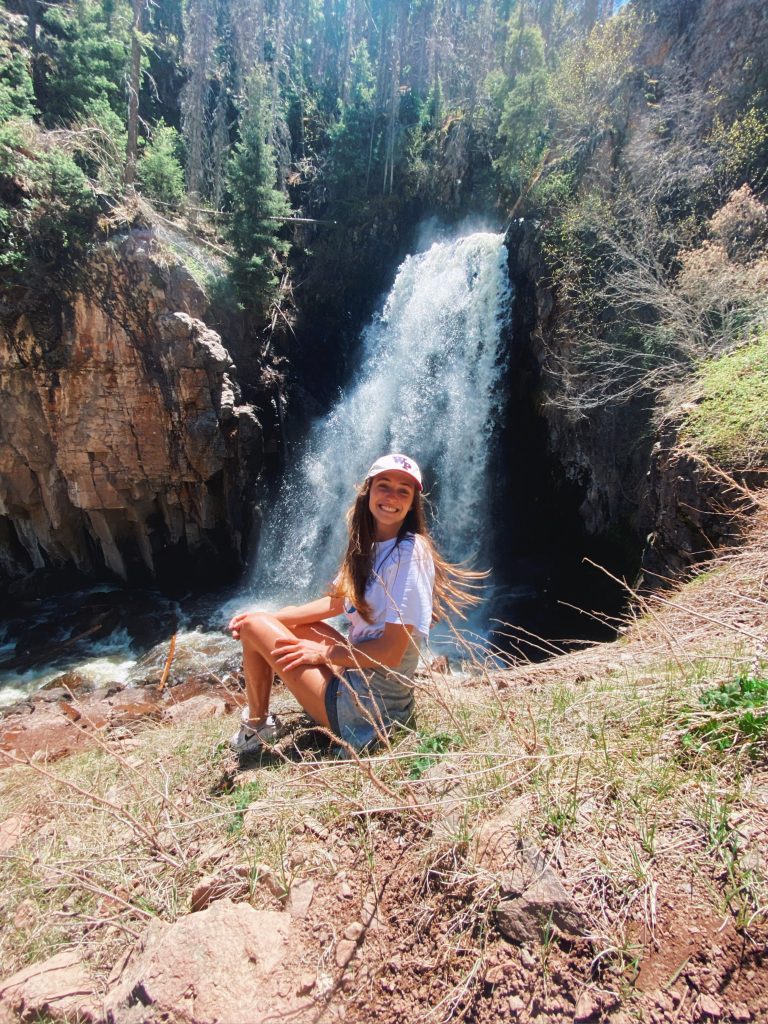 A typical day
A highlight of Emalia's day is attending her team's standup meetings. "My responsibilities day-to-day include attending daily standup meetings and working on my project. I really enjoy the daily standup meetings because it gives me a chance to hear about what the rest of the team is working on and to really be a part of the development process." The meetings are also a great opportunity to work on personal development goals, like public speaking. "It also allows me to practice my presentation skills when it's my turn to inform the rest of the team on what progress I've made."
Expedia Group's values in practice
Over her summer, Emalia has been impacted by Expedia Group's value of Include Consciously the most. "The team I've been working for has made me feel extremely included. In our daily standup meetings, I'm consistently asked my opinion on decisions and included in the conversation. This inclusion has made me feel very comfortable with the team. This comfort I felt from day one allowed me to really get the most out of my internship by always feeling like I can jump in with ideas, and not feeling awkward about asking for help or suggestions."
What are your thoughts on working at a tech company like Expedia Group?
For Emalia, the most exciting thing about being a part of the team at Expedia Group is having the opportunity to work on global products that she uses herself as a consumer.
Internship highlights
One of the highlights of Emalia's summer has been participating in Early Careers events, from learning workshops to networking opportunities. "From the very first day, I was amazed at how much Expedia Group offers its employees in regards to extra learning opportunities. During my internship, I've been able to take several courses provided by Expedia. My favorites were an API workshop and 'Developing for Web Accessibility.' Another highlight for me was attending the intern events, which allowed me to network and meet so many people! I even made friends with interns in other offices."
What's your dream travel destination?
"If I could travel anywhere in the world, I would travel to Japan because of the amazing culture and food!"
---
Asher John Sathya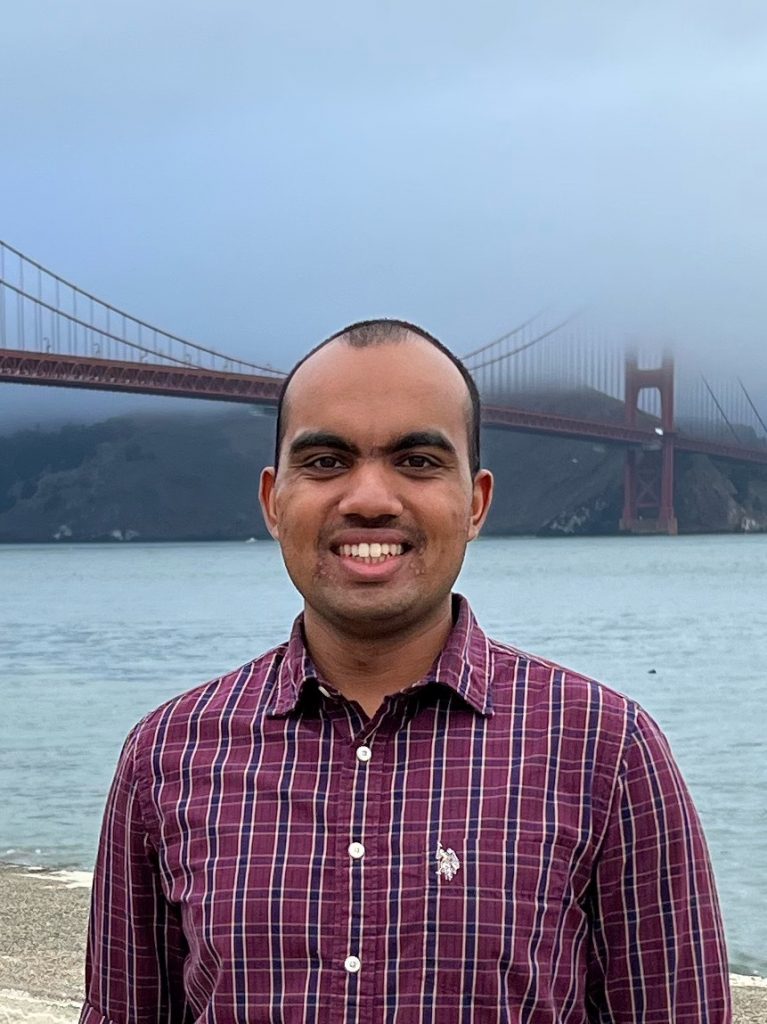 Asher John Sathya is a Product Manager Intern spending his summer in Austin, Texas. He's on our Partner Product team, where he's working on Escapia. "Escapia is a vacation rental software for property management companies, and my project is to design the first Business Intelligence Dashboard for the product."
What brought you to Expedia Group?
When considering where he'd like to intern this summer, Expedia Group's unique combination of travel and technology was a major draw. "The opportunity to work in one of the world's largest travel companies was really exciting. There are so many different products for travelers and travel partners at EG. Being able to work on these products right as the travel industry was recovering and undergoing a lot of changes felt like a challenge I wanted to take."
Proud moments
Reflecting on his time at Expedia Group this summer, Asher is most proud of the tremendous number of businesses his work has impacted.
Values that are valued
One thing that's stood out to Asher over his internship has been the emphasis Expedia Group places on its values. In fact, from Asher's experience, "Expedia Group's values are actively practiced in every meeting or discussion I've had."
---
Noah Katcher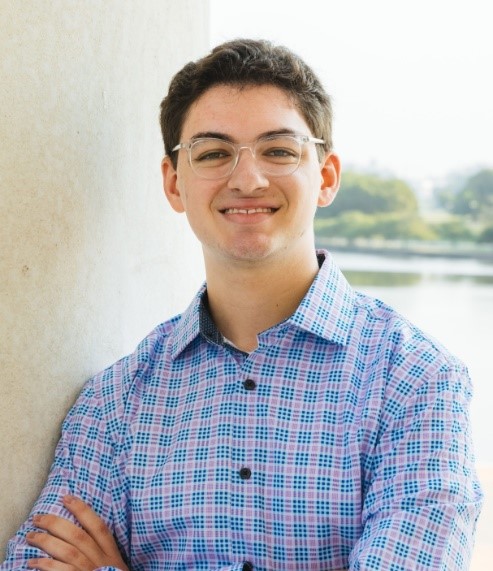 Noah Katcher has spent his summer in Chicago, Illinois, where he's a Commercial Intern on the Lodging Strategic Partners, Key Partners team. He's had the chance to work on meaningful projects that have a significant impact on the traveler experience. "I have had the opportunity to work on two projects this summer that have been so impactful: creating an educational guide for new team members, as well as a uniform audit process for Expedia's lodging contracts! The educational guide for new team members, or as we call it, the 'Playbook,' will be benefiting the traveler experience in the future. We are inspiring new full-time team members to create meaningful change in the Expedia lodging experience, ensuring that we satisfy our needs, our Hotel Partner's needs, and most importantly, the traveler's needs."
What are your thoughts on your time at Expedia Group?
"The best part of working a tech company like EG is being able to work with technology that has a meaningful impact on the world. Being able to work at the intersection of travel and technology is so rewarding as we get to power the lifelong memories and connections that travel brings to the world. There is such amazing energy among Expedians. Everyone is so excited to come to work every day and make an impact on travel."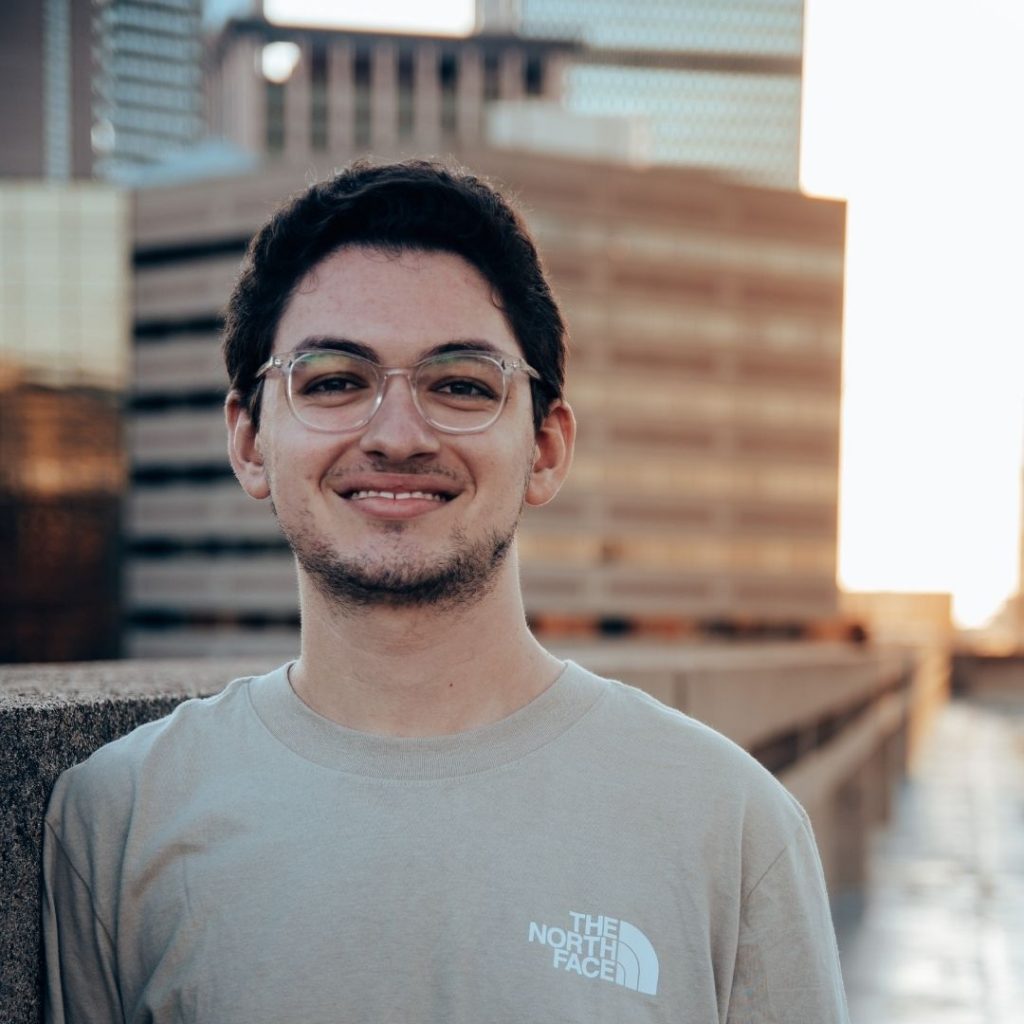 Accomplishments from this summer
Noah is proud that his educational guide will improve the traveler experience. "The educational guide I helped develop will be used for years to come and will inspire new Account Managers to make infinite improvements to the travel experience." On the other hand, the audit process he worked on will have a truly worldwide impact. "I am most proud of how this will provide value to multiple teams all over the globe. We were able to create a uniform process for Account Managers in global regions. I am so proud of this group effort, collaboration, and feedback implementation to provide internal value to EG!"
Why did you join Expedia Group?
One of the main things that drew Noah to Expedia Group was his passion for travel. "First, I knew I wanted to be in the travel industry, and when this opportunity came up, I knew it was the perfect role. It was a dream come true."
Expedia Group's values in action
For Noah, the Expedia Group value he's seen in practice most this summer has been Trust Each Other. "I have trusted so many of my colleagues, and they have placed so much trust in me, as an intern, which is so rewarding. I have trusted cross-functional teams all over the globe to aid us in our projects. I have trusted my colleague, Taylor Hall, and we have put together the most exciting team projects! It was so rewarding to be on a team this summer and work together to make an impact on travel." While working with Taylor, Noah also practiced the value of Go Get What's Next. "Our educational guide was originally intended for the Lodging Strategic Partners team; however, we took feedback from Market Management and Product Management to increase the audience for the project and include this guide in their onboarding as well!"
Dream travel destination
Though London is Noah's favorite city, it's not at the top of his travel list right now. That spot belongs to Iceland. "The beautiful national parks, Blue Lagoon, and the Northern Lights really make me want to visit this country!"
---
Sharon Xu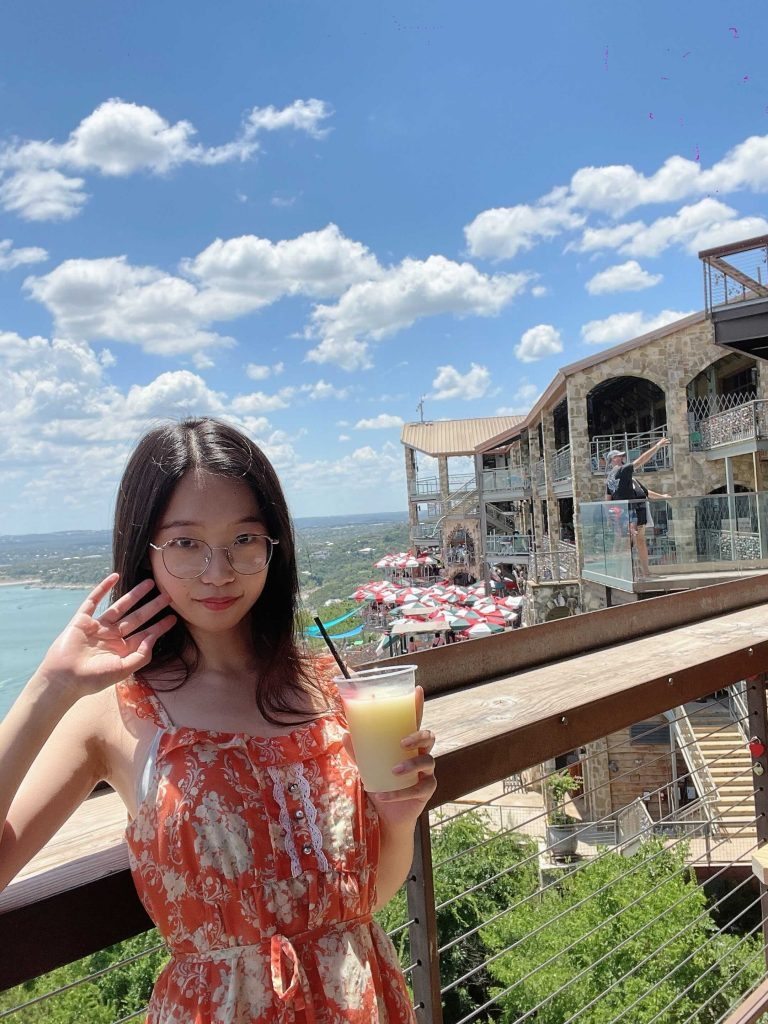 Sharon Xu is working at our Austin, Texas office, where she's a Full Stack Software Development Engineer Intern. One of her main projects has been building an inventory search tool for the checkout team. "Imagine a traveler is booking a trip, and that traveler would like to book multiple items like a flight, a car, and a hotel. Instead of only selecting one product every time, this search tool enables users to checkout with multiple products at the same time, which makes life easier for the traveler."
What makes Expedia Group an exciting company to work at?
"Expedia Group uses innovative technology to bring people delightful traveling experiences, so I am really excited about learning and using technologies to create exceptional experiences that are customer-obsessed. In addition, this is a place where I can make contributions to large-scale software products. It's also an opportunity to learn more advanced techniques!"
What stood out about Expedia Group when you were a candidate?
When considering where she wanted to spend her summer as an intern, Sharon appreciated how Expedia Group gives its interns the opportunity to explore areas of technology they are passionate about. "I want to learn to work with solutions from a full-stack point of view. By engaging with requirements, frontend, middle tier, backend, storage, and all the other elements, I can understand problems and solutions thoroughly, and thus scale and optimize them with the best practices." Expedia Group's culture was also something that really stood out to Sharon. "I heard that people here are open and passionate. I really want to work and collaborate with eager and energetic people. I've frequently heard 'Expedia Group is an endless adventure', which really resonates with me."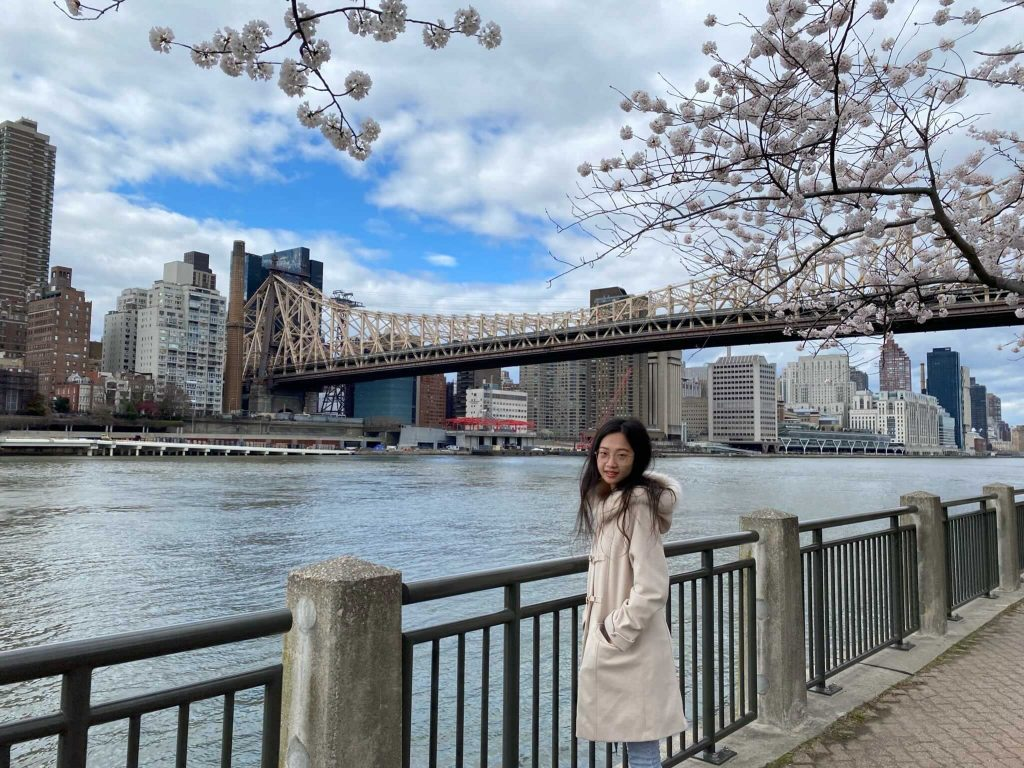 Summer accomplishments
Of her accomplishments this summer, Sharon is most proud of when she resolved a bug that had been an ongoing challenge for her team. Once she found a solution, she helped others who were encountering this same bug. "For that issue, I asked a lot of people to help me, but nobody knew how to resolve it. I'm glad the effort I put in could save other people from spending time on solving this problem."
Sharon's teammates
Another thing that has stood out to Sharon this summer has been the kindness and inclusivity of her teammates.
Sharon has also been impressed with how supportive her teammates have been when she is working on a challenge. "They are all so insightful people who have a clear understanding on what we are going to do. My team makes decisions after careful consideration, and they guide me in the right direction when I get confused."
Where would you like to travel to next?
"I'm always dreaming of traveling to Peru and visiting Machu Picchu. Maybe it's because a character in an anime I loved to watch when I was a kid also yearned to visit this ruin. But recently I really want to go back to China, which is where I was born and grew up. I miss the food from my hometown, and also my family ;)"
---
Yonatan Rosenbloom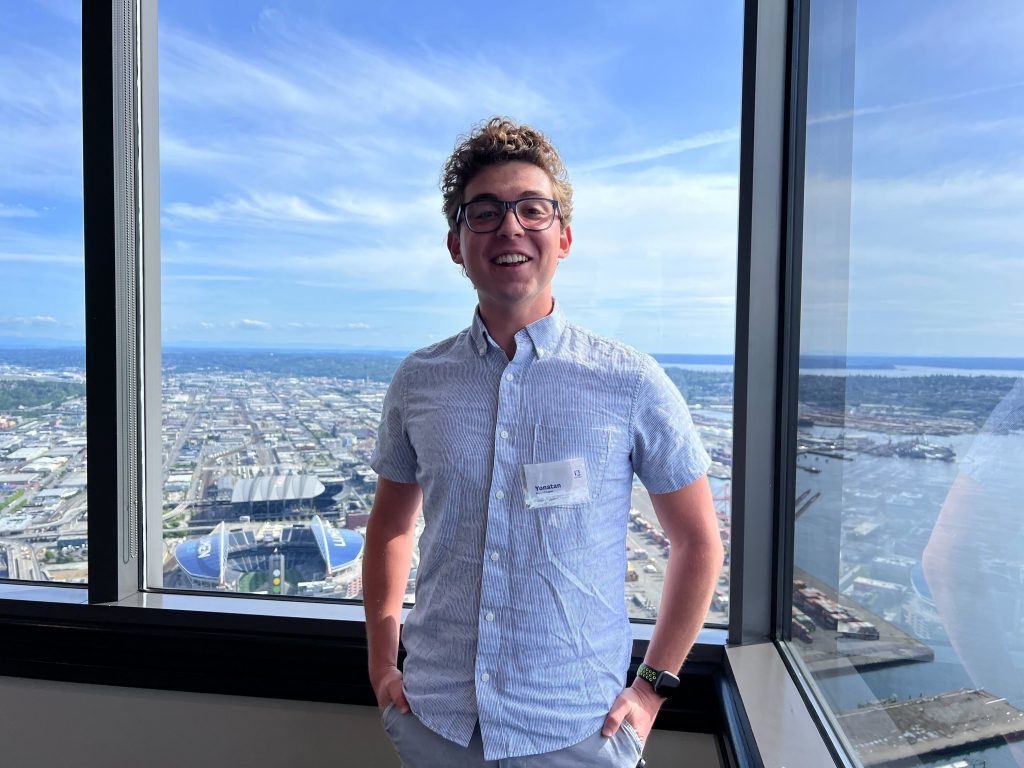 Yonatan Rosenbloom is spending his summer at our Seattle Campus, where he's a Software Development Engineer Intern on the Site Reliability team. One of the projects he is working on is "adding a Remediation Button to the Cloud Resiliency Guidelines subtab within Backstage. This is used mainly by the other Software Developers at Expedia Group, so it will impact all travelers, as it will help our applications run more smoothly."
Why did you pick Expedia Group?
This past spring, when thinking about where he would like to intern in the summer, Yonatan was confident he wanted to come home to Seattle from his school in Arizona.
What's the most exciting part about working at Expedia Group?
"Being in an environment where there is active collaboration, cooperation, and encouragement. Stepping out of my comfort zone is exciting because I learn so much about myself and how I respond to adversity.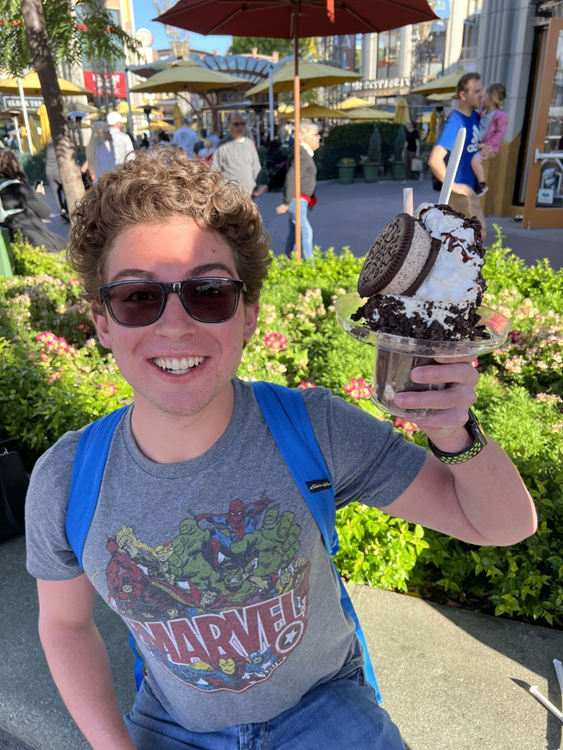 Overcoming adversity
There are few feelings better than overcoming a difficult challenge, and Yonatan had the chance to experience this firsthand. "The accomplishment I am most proud of is overcoming the roadblock I had in the middle of my internship and learning how to handle roadblocks so I can become a more complete developer."
An emphasis on inclusion
Asked to reflect on the differences between his internship and college life, Expedia Group's dynamic and inclusive teams stood out most to Yonatan. "Coming from a college environment, while there are study groups and other forms of collaboration, most projects are fairly individualized. I have seen my team swarm together on different problems, each taking on a different task to ensure that the problems get solved."
What's your dream travel destination?
Given the opportunity to travel anywhere in the world, Yonatan would visit Israel. "Despite having visited many times (as my dad and his family are from Israel), there are so many historic places and sites that I have not visited that I want to see!"
---
Join our Early Careers Career Network
We're looking for outstanding talent to join us on our mission to power global travel for everyone, everywhere. By joining our career network, you'll have exclusive access to our latest opportunities, events, interview advice, and global insights from our Expedia Group leaders. Sign up now!