Skip to main content
Search
Jobs
Life at Expedia Group Blog
Back to blog posts
Introducing ACE: Asian Community at Expedia Group 
Part 8 of 9 in our "Meet our IBGs" Series

Celebrating Asian Pacific American Heritage Month
Expedia Group's Inclusion Business Group, Asian Community at Expedia Group (ACE) recognizes the global contributions of the Asian community while also empowering employees and allies. During the month of May, we observe Asian Pacific American Heritage Month (APAHM) – a time to honor and celebrate Asian and Pacific Islanders in the United States and beyond.
APAHM started as Asian-Pacific Heritage Week in 1977, and in 1990 the US Congress expanded the observance to a month. May was chosen to commemorate the first Japanese immigrants arriving in the US on May 7, 1843, and the completion of the transcontinental railroad on May 10, 1869, as most of the workers who laid the tracks were Chinese immigrants.
Today, more than 22 million Asian Americans trace their roots to more than 20 countries in East and Southeast Asia, as well as the Indian subcontinent. This community also encompasses the Pacific Islands spanning New Guinea and Fiji to Guam and the Hawaiian Islands, and more. Nearly 7% of the US population is of Asian and Pacific Islander descent.

Exciting news from ACE
This May, we have several exciting events that form a part of our global observance month – Asian American and Pacific Islander Heritage Month (APAHM). We will celebrate Asian diversity and cover topics as requested by our community, such as careers and personal development, breaking stereotypes and bias, intersectionality and more!
Mission and Goals
Asian Community at Expedia Group (ACE) is committed to grow awareness of Asian and Pacific Islander culture, empower professional development, and promote equality.

ACE's global vision is to promote a strong sense of community in Expedia Group with a specific focus on spreading awareness of Asian and Pacific Islander (API) culture through events, volunteer efforts, and professional development opportunities for all Expedia Group. ACE is critical to EG's work to advance diversity and inclusion in the workplace with goals including:
Increase education and dialogue on issues affecting API.
Support leadership and career development and advancement among API.
Provide opportunities for professional and social networking.
Advocate for inclusion and diversity issues at Expedia Group.
Co-collaborate with other I&D groups and units to build a diverse, inclusive, engaging, intellectual, and social learning environment for all at EG.
Assist in the recruitment, support, and retention of API.
Foster the exchange of diverse intellectual, social, cultural, and political perspectives.
Expand chapters across the globe (AMER/APAC/EMEA/LATAM).
Highlight more Asian minority events happening around the world.
Create/connect more volunteer opportunities in the community.
Introducing the ACE Global Leadership Team
It's an exciting time for ACE, who has a newly elected board – selected by Expedia Group employees. This IBG is sponsored by Sarah Gavin, Expedia Group's Senior Vice President of Global Communications and Corporate Brand. Hear from the team below: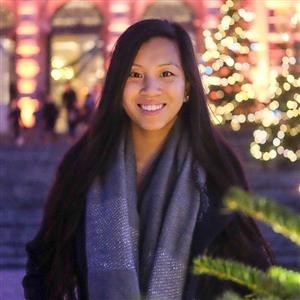 Quenita Fry — ACE Global President
"I'm grateful to have been part of ACE since the beginning as it has connected me with other amazing IBG leaders and has brought me to a strong sense of community." Program Manager, Expedia for Business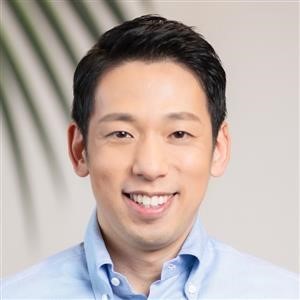 Masa Akashi – ACE Global Vice President
"IBG / ACE has helped me to grow not only as a professional but also as a human being." Senior Director, APAC Sales & Supply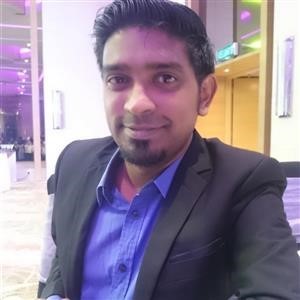 Vick Amarthalingam – ACE Global Communications Chair
"Diversity is beautiful and we need to embrace our differences. ACE helps unify that diversity amongst the different ethnic groups in Asia under one banner and rally for a shared cause. I am happy to be an ACE member and to know that in this vast ocean of positive changes that ACE is rallying for, there is a droplet of my contribution." Senior Manager, Expedia for Business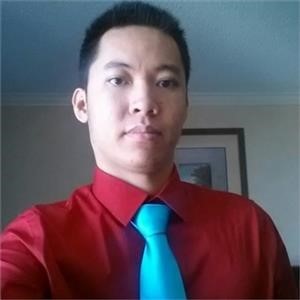 Phu Phang – ACE Global Growth Chair
"Without IBG/ ACE I wouldn't have met a lot of great people and leaders throughout EG." Software Development Engineer II

YiQi Chen – ACE Global Development Chair
"We can only build an inclusive working environment through understanding the differences. Joining IBG could be your first step." Manager, Onboarding & Maintenance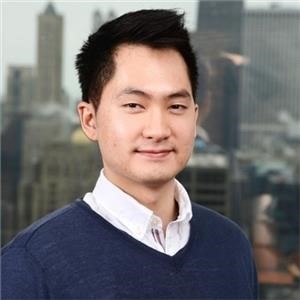 In Su Park – ACE Global Finance Chair
"Being a part of the ACE community, the ACE global board has helped me push beyond my comfort zone in order to build awareness and professional developmental opportunities for our diverse group. Expedia's focus on diversity has helped me build leadership and a sense of belonging!" Senior Strategy Analyst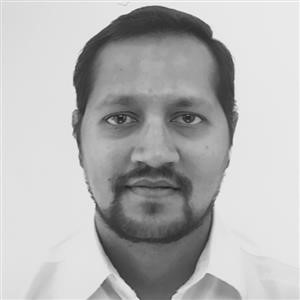 Kit Garg – ACE Global Partnerships Chair
"ACE has made me aware of the diversity and multi-identity that exists within our workforce, and how we can celebrate this diversity to help us succeed as a company and as individuals." Senior Program Lead Channel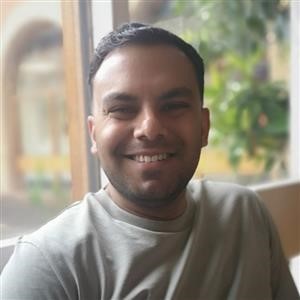 Nabil Parker – ACE Global Events Chair
"Being a part of the ACE Global Board is helping me to better understand the needs of the Asian community, and it's also allowing me to work on interesting projects that have a real impact on the business and our culture." Senior Integrated Campaigns Manager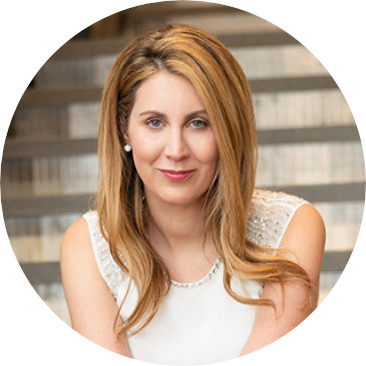 Sarah Gavin – ACE Executive Sponsor
"As Executive Sponsor of our Asian Community at Expedia Group (ACE) IBG, I help support their mission to grow awareness of Asian and Pacific Islander culture, empower professional development, and promote equality. However, the truth is, I'm learning much more than I am providing and am becoming a stronger ally every day. I am beyond impressed with the ACE Global Board's leadership and am excited to help ACE bring a diverse slate of programming to life this month focusing on topics ranging from the bamboo ceiling – factors that often impede Asians' and Asian Americans' career progression, to the significance of holidays like Ramadan." SVP, Global Communications and Corporate Brand
ACE hosts events, activities and volunteer opportunities all year long for the EG community. See a few examples of past events /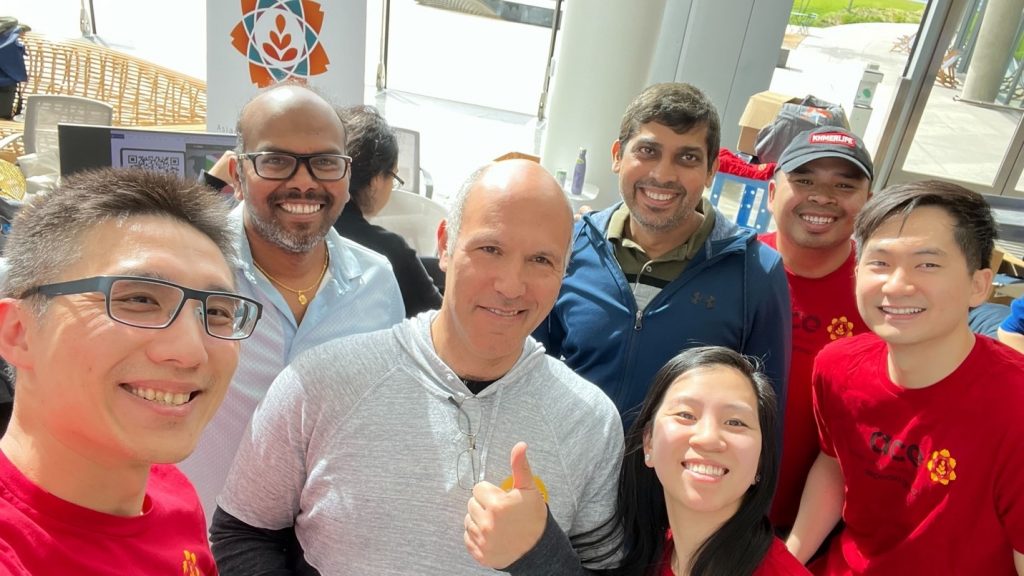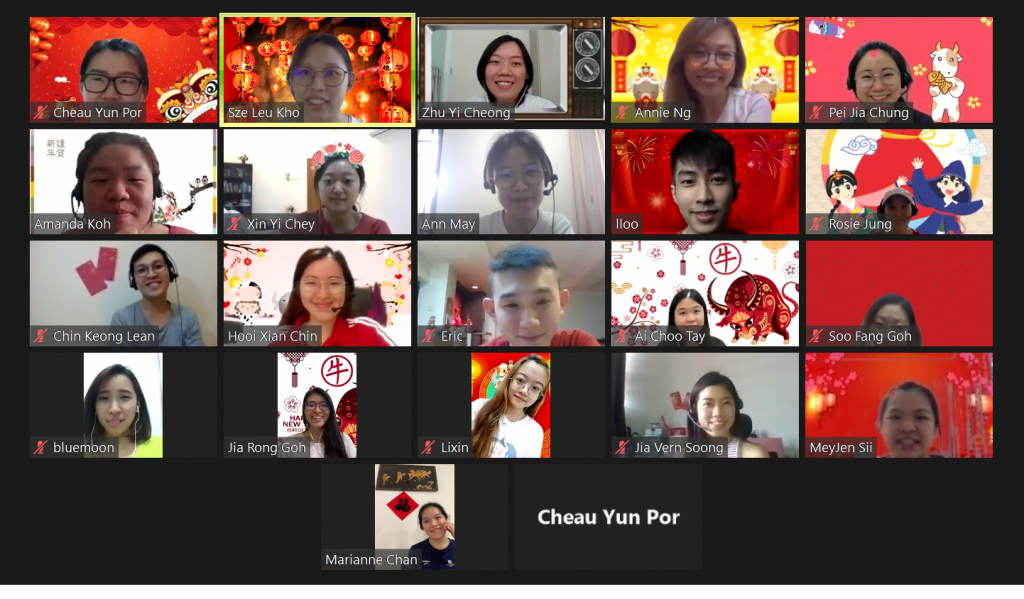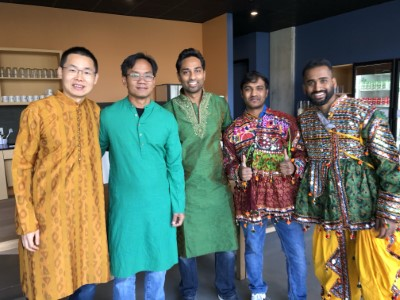 Timeline for our IBG Series
Join our Talent Community
We're looking for outstanding talent to join us on our mission to power global travel for everyone, everywhere. By joining our talent community, you'll have exclusive access to our latest opportunities, events, interview advice, and global insights from our Expedia Group leaders. Sign up now!