Skip to main content
Search
Jobs
Life at Expedia Group Blog
Back to blog posts
Introducing IDEA: our newest Inclusion Business Group
Part 2 of 9 in our "Meet our IBGs" Series

August 9th commemorates the International Day of the World's Indigenous Peoples. It is celebrated around the world and marks the date of the inaugural session of the Working Group on Indigenous Populations at the United Nations in 1982.
Indigenous Diversity, Expedians and Allies (IDEA) launched earlier this year with a mission to build a strong and safe space for Indigenous communities and allies to come together at Expedia Group. In honor of International Day of the World's Indigenous Peoples and through the month of August, IDEA will be hosting employee events with speakers, storytelling, and more – to honor Indigenous peoples and their cultures with the theme of "Power Through Storytelling: Celebrating the World's Indigenous Peoples."
The vision of the IBG is to create a community in Expedia Group centered on celebrating Indigenous identities through events, engaging with local communities, creating professional development opportunities, and curating self-education material for allies.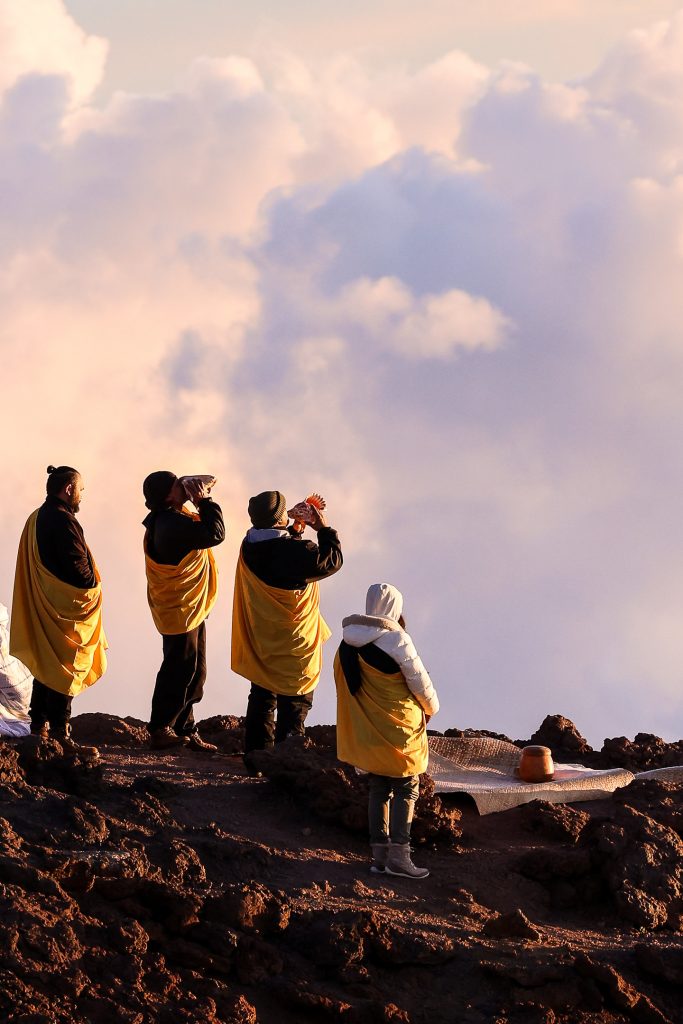 "This IBG began when we recognized that Indigenous communities are not only the least represented in the travel but also in the tech industry. We wanted to build an IBG and community that allowed for our communities to have various identities to have a safe place and bring allies into the picture. There's no singular true Indigenous experience and we wanted to make sure that was well captured and highlighted in the IBG. There are many employees that share various identities. Because of the intersectionality, the goal of IDEA is to create the space and uplift our identities – it's so central to all Indigenous communities," John Conway, IDEA Global Communications Chair explained.
"We are an extension of the world and we're interconnected and interdependent beyond the human space. We're really diving deep in the nature aspect, being responsible with that, different ties and what's important to our eco-tourism. All of these things that are related to travel and where we come from, being able to talk about those things in spaces like this is something to look forward to. We're embarking on something that has been done before but in a different capacity. There's more to be excited about that's coming and there are still a lot of ideas being thrown around which makes IDEA the perfect name for the IBG," John added.
As IDEA continues to grow, John hopes that employees can come as they are and use this space to celebrate ourselves and educate others. There are different ways that we all connect and lift each other up. No community comes without its challenges and it's important to help people understand how to respect the land that we live on.
IDEA Board members partnered with the design team to create a logo that would best represent this community. The logo includes nature, mountains, water and the sun as a nod to how Indigenous communities are often stewards of nature and caretakers of the land, sea and natural resources.
Introducing the IDEA Global Board
Amanda Maxilom is the Global President, based in Austin, Texas. Her pronouns are she/her/hers. She is of Native Hawaiian, Filipino, Caucasian and some Native American heritage. Amanda has lived in five different states as an adult, but have called Austin, Texas her home for the last 11 years. She is a life-long autodidact, an introvert by nature and an extrovert by trade, and she adores spending time with her family and working on creative projects in her free time.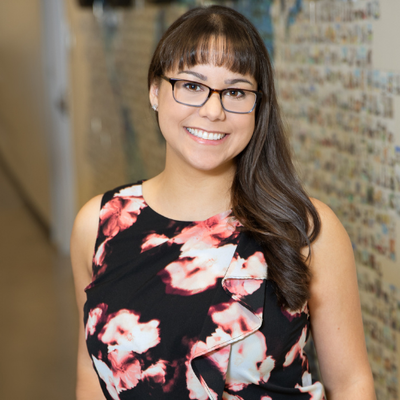 "Leading our Indigenous group is truly an amazing opportunity. We come together to celebrate and educate the Indigenous community's culture, history, and beauty and raise awareness of contemporary issues affecting Indigenous peoples. We have a unique opportunity to impact not only within Expedia Group but also by partnering with Indigenous communities worldwide. We are excited to venture forward and see where this journey leads us." – Amanda Maxilom
Malia Campbell is the Global Events Chair, based in Honolulu, Hawai'i. Her pronouns are she/her/hers. Malia is of Native Hawaiian, Japanese and Chinese descent. She's been back in Hawai'i for the last eight years working with one of the best Travel Partner Group Market Management Teams.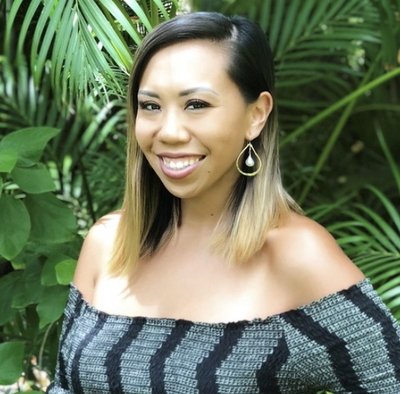 "I'm excited to connect with other Indigenous identities at EG and am particularly interested in finding ways we can balance and manage sustainable tourism while working for such a fast-growing travel company." – Malia Campbell
John Conway is the Global Communications Chair, based in Seattle, Washington. His pronouns are he/him/his. John was born and raised in the Mariana Islands. He is Chamoru (Chamorro) who are the indigenous inhabitants of the 22-island archipelago.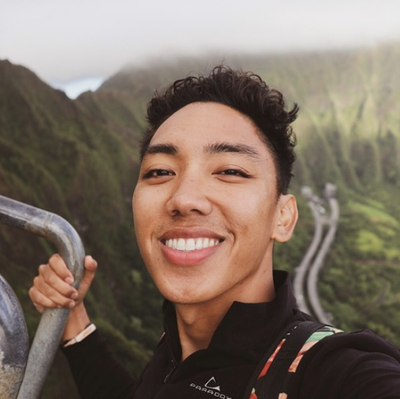 "For me personally, it's important to take up a space to be celebrated and seen, especially in a large organization like this. I have never taken a leadership position before and to be able to dive into the unknown, grow from it, and contribute to a community that's my own, is a double win." – John Conway
Sarah Whitworth is the Global Finance Chair, based in Sydney, Australia. Her pronouns are she/her/hers. Sarah grew up in a small village in the bush and her family home is located next to property owned by the Metropolitan Local Aboriginal Land Council. She's Australian and comes from a multicultural family; her partner is also of Tongan heritage. They have always had close relationships with the caretakers who are Aboriginal and they are like family to them – her earliest memories are of spending time there. Last year, the Black Lives Matter movement promoted Sarah to start the process of setting up a Reconciliation Action Plan (RAP) in Australia, which she now co-chairs. These experiences have led her to be passionate about I&D and endeavor to be an ally and speak up whenever she can.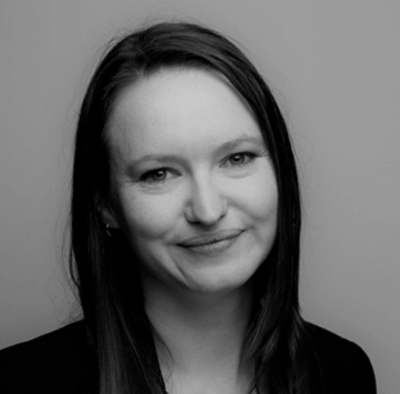 "I also have a great desire for our Indigenous culture to be seen and celebrated as there is so much to be gained by doing so. I would also love to see greater representation in the workplace as I have noticed this is sorely missing." – Sarah Whitworth
Gawthami Kathireson is the Global Development Chair, based in Toronto, Canada. Her pronouns are she/her/hers. She's originally from a beautiful island called Sri Lanka but moved to Canada in 2019. She's been involved in the I&D space and started off as an I&D champion last year. Gawthami is a part of IDEA as an Ally for Indigenous communities.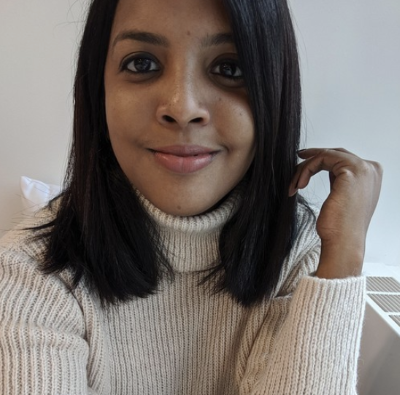 "Being a new immigrant in a multicultural city, I am always looking at ways to learn more about different cultures and participate in creating an inclusive workplace at Expedia Group. I strongly believe that IBGs are a great platform to strengthen connections and bridge divides." – Gawthami Kathireson
Timeline for our IBG Series
Join our Talent Community
We're looking for outstanding talent to join us on our mission to power global travel for everyone, everywhere. By joining our talent community, you'll have exclusive access to our latest opportunities, events, interview advice, and global insights from our Expedia Group leaders. Sign up now!