Skip to main content
Search
Jobs
Life at Expedia Group Blog
Back to blog posts
My experience as a Graduate at Expedia Group
Selma Rahib | Marketing Analyst
We can confidently say that Selma Rahib exemplifies our "Go Get What's Next" value. Selma's career journey has gone from strength to strength after she moved from France to the UK to join us a Marketing Analyst Graduate.
By embracing the learning opportunities in her role, and joining our Mentorship Program, Selma has been able to gain rich analytics knowledge and lead on exciting, significant, projects that impact business decisions. Read on to discover what opportunities in tech excite Selma the most, and bring out the best in her!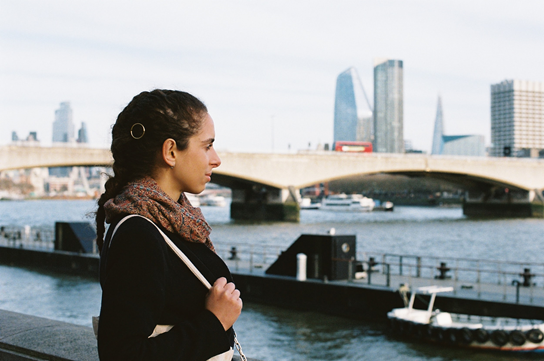 My name is Selma Rahib and I'm currently on the third role experience of my Graduate position. Two years ago, I was approaching the end of my studies in Lille, in the North of France, so I started looking for jobs in the UK. Being French and Moroccan, I've always looked up to London as the most diverse European city and for being full of opportunities. I think that being given this incredible opportunity in the London office of Expedia Group (EG) was not a coincidence.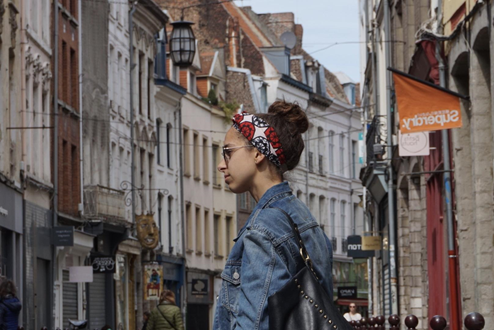 The Graduate opportunity sounded like the perfect job: I would be able to rotate into several teams of Analytics to expand my skills and learn how to be an analyst from multiple angles. After this rich accumulated experience, I would be able to take on a higher level of responsibility in my team. The last 18 months spent in Marketing Analytics have more than exceeded my expectations.
In September 2019 I moved to London and started my first role on the Customer Analytics team in Hotels.com. I feel very lucky to have started in such an incredibly welcoming and supportive team. I was given my own projects very quickly, most of which consisted of providing data insights to help stakeholders make decisions about partnerships or promotions. I worked directly with the people who would make use of my analyses. This meant I could witness my own impact on business decisions, which was a very encouraging start to a career in Analytics!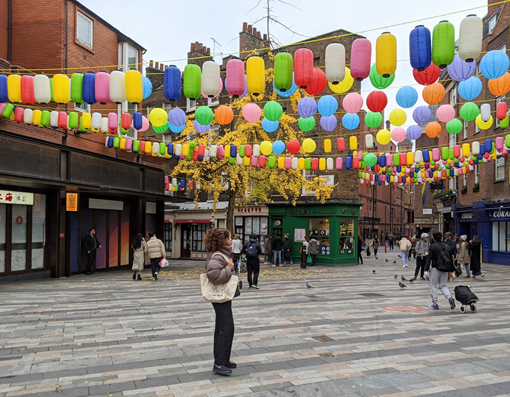 After a few months, I also signed up to EG's mentoring program and was lucky enough to meet Emma Beer. Her support as a mentor has been highly valuable to me, especially after COVID hit and I transitioned to a second team while working remotely.
On the Incrementality Analytics team, the knowledge built up test after test and I took over the work that my friend Harriet – the grad who preceded me – had initiated on programmatic marketing with YouTube. I was given my own test to study, using a new measuring method and collaborating closely with our partners at Google. The context of the pandemic was challenging but I had some great opportunities like presenting my analyses to Google and worked with them to come up to a conclusion on the problem we were trying to solve. As a newcomer to this industry, being involved in conversations with other great tech companies has been very inspiring for me.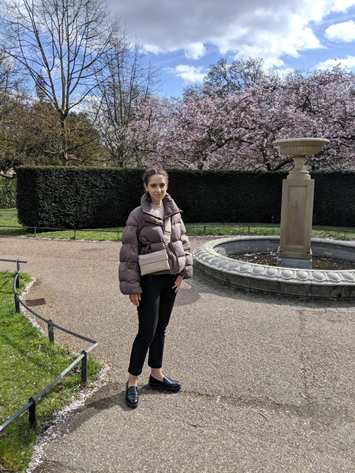 As I'm writing this post, I'm midway through my last role rotation on the Lodging Marketplace analytics team. I'm working on a modelling project with the rest of the team and I'm happy that I've had this opportunity. It is very exciting to see how mathematical models influence how we think about Lodging strategy. I would definitely like to do more of that in the future.
Throughout my experiences I learned a lot about the different approaches taken at EG to leverage data in decision making. I also learned more about myself with the support of Emma who is still mentoring me. Looking back, I'm glad that I seized every opportunity to try new things and progress, thanks to the guidance and commitment of the managers involved in my career at Expedia Group so far. Some of the highlights of my experience so far include: building visualizations to support the refund team through the COVID crisis, experimenting with Google and Facebook tools in programmatic marketing, and designing accurate and representative metrics to monitor performance for the Lodging Strategy team.
Now I am more able to tell which situations I can shine in, what is challenging me the most and what type of projects I get really excited about! Going forward, I'll be looking for more projects where I can contribute to adding intelligence behind processes and technologies used in the company. These will be precious decision factors as I'm starting to think about what next step I should take for my future at EG.
__
Join our Early Careers Talent Community
We're looking for outstanding talent to join us on our mission to power global travel for everyone, everywhere. By joining our talent community, you'll have exclusive access to our latest opportunities, events, interview advice, and global insights from our Expedia Group leaders. Sign up now!