Skip to main content
Search
Jobs
Life at Expedia Group Blog
Back to blog posts
One Week With Elice Kim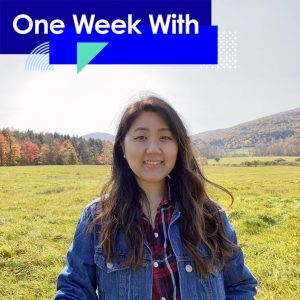 Job Title: Gig: Social Impact Specialist / Home: Group Admin
Team: Gig: Global Social Impact & Sustainability, I&D / Home: Operational Excellence, E4B
Working Location: Seattle, USA
I started at Expedia in 2016 as a part-time contractor and became a part-time employee a year later as a Group Admin in E4B Operational Excellence. Currently, I am almost at the end of my Gig with the Global Social Impact & Sustainability team, and I am very grateful to my managers and home team for allowing me to participate in this growth opportunity. I'm learning and stretching through experiences and interactions with new and old colleagues and having a gratifying time supporting the Expedia Cares program and Global Month of Caring.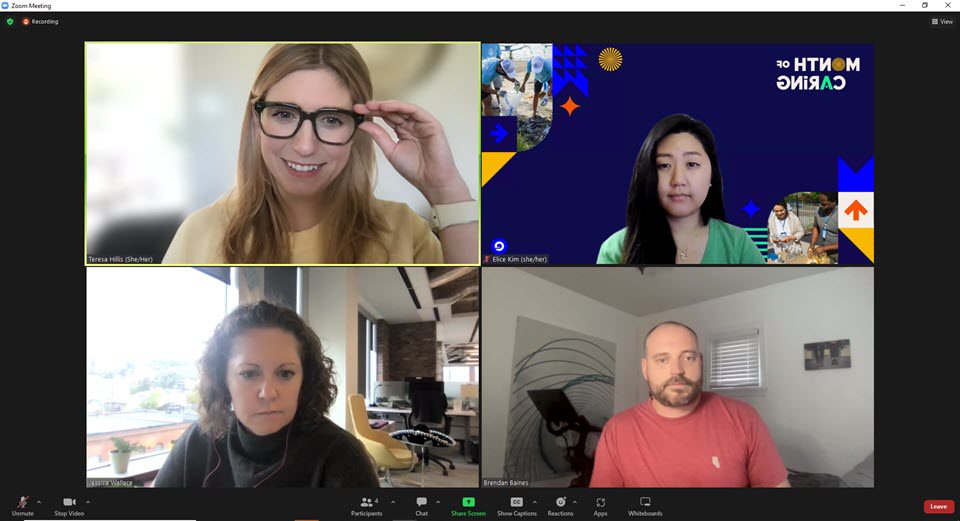 Being Agile
Month of Caring has been an annual highlight for me, so I feel privileged to support the program and project leads. Since it's an event-heavy week, I start the day triaging emails/Slack messages and getting communications ready. With our global scale come interesting surprises, so I'm thankful for teammates who help me learn from their past experiences, and creatively troubleshoot together to keep projects moving forward.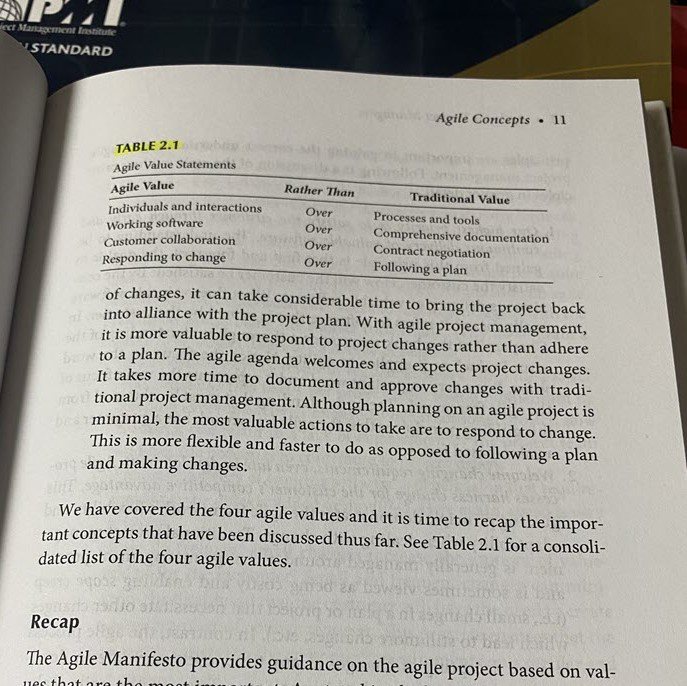 I also get to work with external partners, new tools, and across teams in my gig. Today, my Gig manager (Teresa Hillis) and I meet the Benevity (EG's giving and volunteer management platform) team to discuss Workday and Payroll integration opportunities. We discover that some potential solutions are simpler than originally expected. Surprising but welcome news!
With the support of EG's tuition reimbursement program, I am working on my online Project Management course. It's challenging to carve out time for all the reading and assignments, but the content is practical and relevant to my daily work. Tonight, the topic is Agile methodologies, and I'm having many 'aha' moments seeing past meetings and conversations in a new light.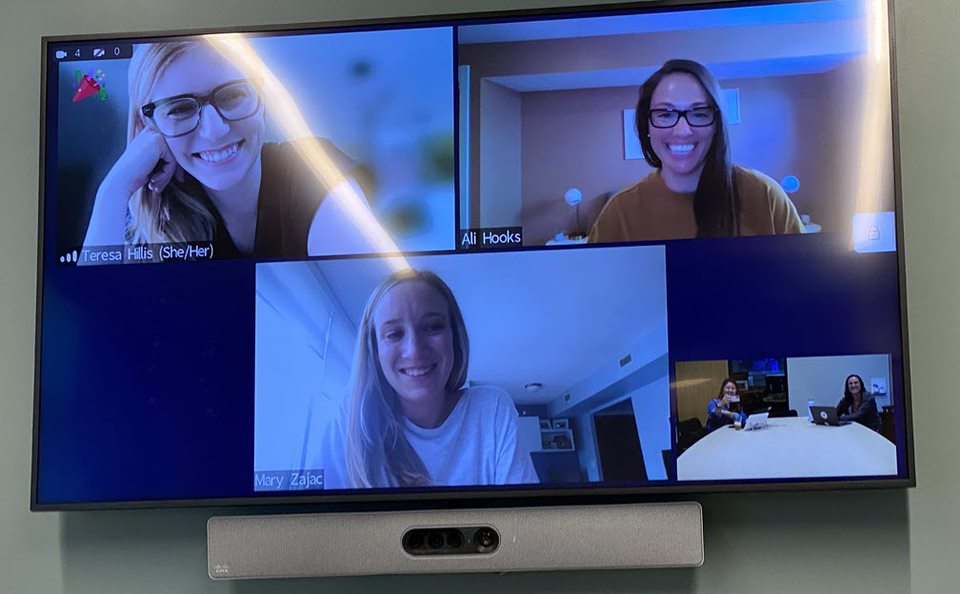 Teamwork Makes the Dream Work
Two key meetings today include a Communications-oriented Global Social Impact Strategy (GSIS) team connect and the Month of Caring Dream Team meeting. It's an exciting time for GSIS with the launch of the Open World™ Social Impact & Sustainability Strategy. At the Dream Team meeting, we check in about Month of Caring and how to finish well. There's never a dull day with these movers and shakers, and I'm regularly inspired by their passion, talent, and resilience. The diversity on the team and in projects has helped me see potential areas for growth.
In this role, I get to connect with the Inclusion and Business Groups (IBGs). This afternoon, the Seattle PRIDE IBG is hosting a Month of Caring Bingo Fundraiser using the cool Expedia Cares tools that are available:
Giving opportunity page on Benevity
EG's 1:1 Donation Match
Seeding Awards Prizes (donation currency in Benevity)
Despite not winning once, I have a fabulous time!
After work, I take one of my nephews to his dad's (my brother) recreational softball league game. We cheer, snack, and celebrate my brother's home run and the team's win.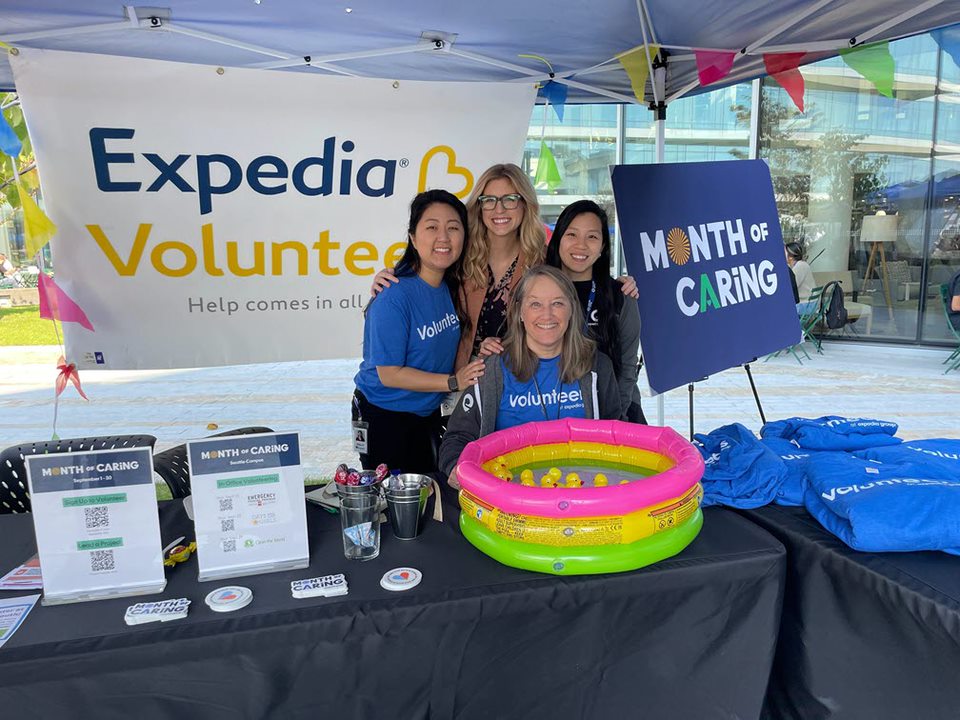 Win-Win Wellness
The campus is buzzing for this summer's final Seattle Campus Farmer's Market event today! I am hosting a Month of Caring booth with the Expedia Volunteers Seattle Chapter board members, alongside the IBGs. For Month of Caring this year, we asked project leads to identify IBG or SAGE-affiliated volunteer opportunities, and it has been great to see the leadership, thoughtful allyship, and connections expand to non-profit partners.
It's a gorgeous day, and time flies as we support local businesses and chat with colleagues, including many who started during the pandemic. When I ask a recent Seattle transplant if they moved for Expedia, they pause and respond, "I moved for me."
I'm grateful for this reminder to check in with myself and the importance of maintaining my own wellbeing to take care of others/work for the long-term.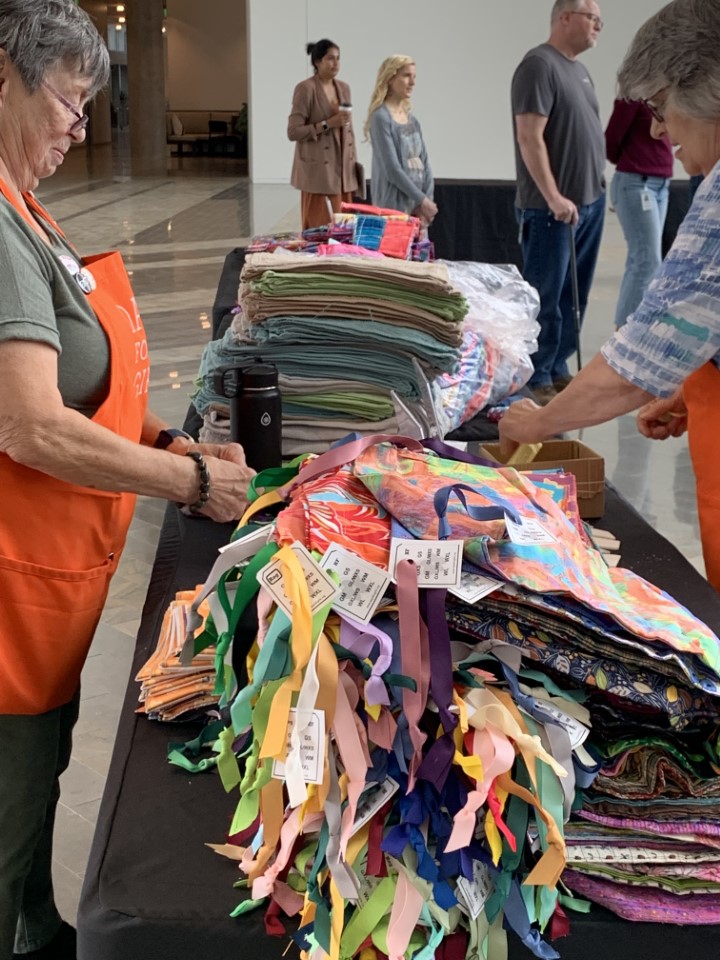 Expedient Expedians
Seattle campus has special guests today – Days for Girls International (DFG)! In addition to policy and advocacy, education, and social entrepreneurship, DFG provides cost-effective, sustainable, and contextually relevant products for people to better manage periods and stay engaged in school and livelihood activities. This is an issue faced worldwide by approximately 500 million people who menstruate.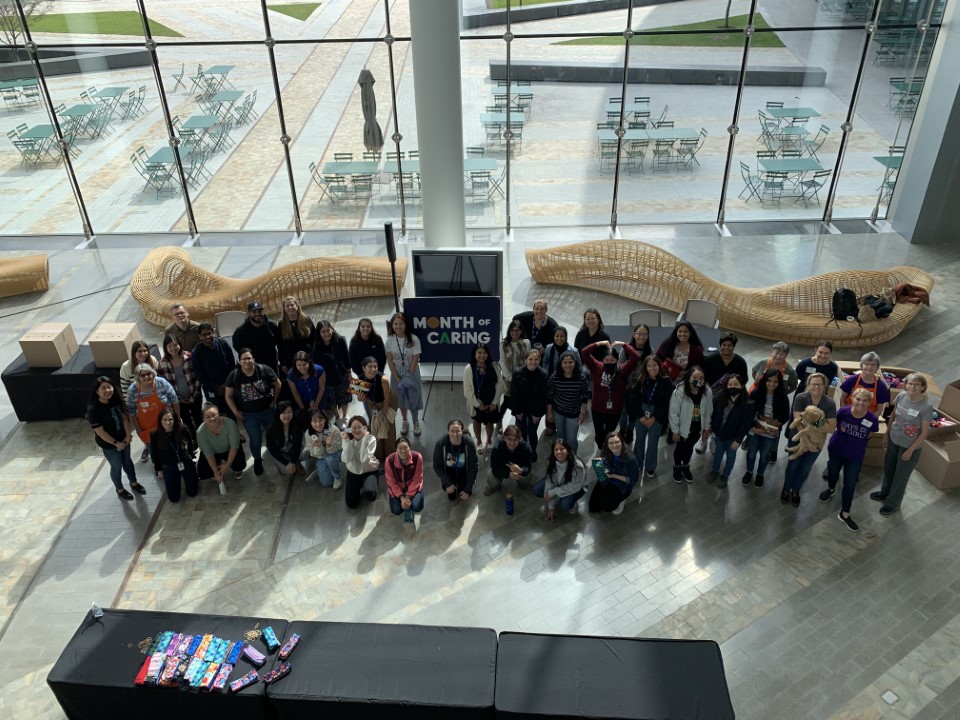 We host three volunteer shifts in the main lobby to pack 200 DFG kits to send to Jordan and the Ukraine. While assembling the thoughtfully designed kits, our volunteers remark about how viewing menstrual health and hygiene through the lens of human rights, deepens their desire to engage with this equity issue in the future. Our volunteers, including many local WELL members who promoted this opportunity, pack all the kits very quickly. DFG dubs us "Expedient Expedians" and promises to bring more kits next time!

Bouncing Forward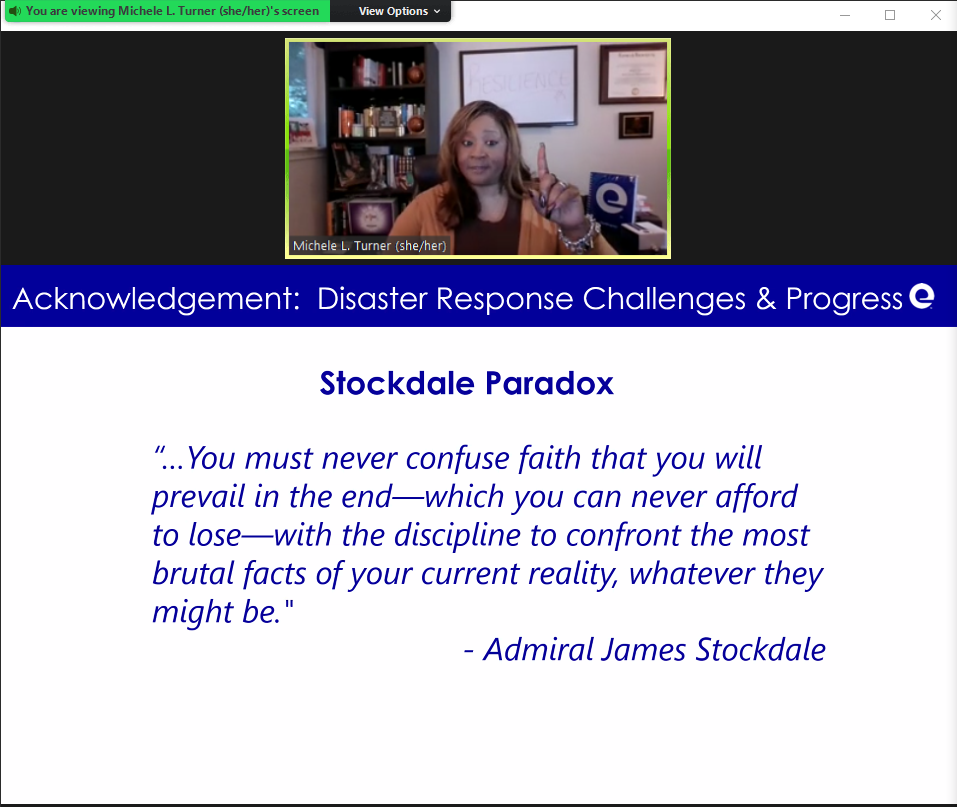 From BEAM's Disaster Preparedness session this morning, I really like the ideas of 1) bouncing forward (beyond bouncing back), and 2) the Stockdale Paradox (see picture). It's timely because, I am building a Benevity page for giving opportunities in response to Hurricane Fiona and Mexico's earthquakes.
After lunch, I meet up with EG's Traveling Toastmasters. While I've only attended a handful of meetings, I enjoy supporting this group and know the impact it's had on my friends and colleagues. In this Gig, I've been presenting and facilitating more. Having typically worked behind the scenes, I appreciate the motivation through the Gig and the safe space Toastmasters provides for practice and real-time feedback on public speaking, listening, and leadership.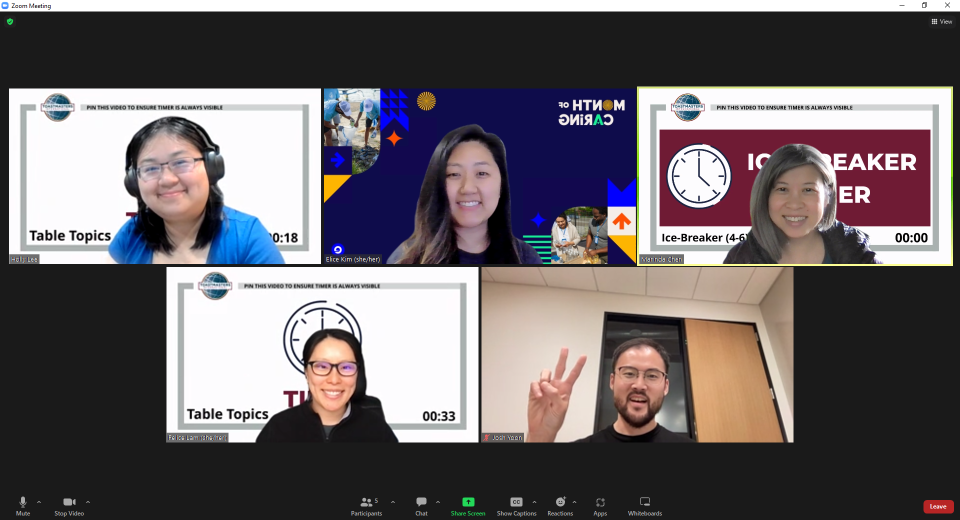 My topic today is "giving everyone a superpower for social impact." Drawing on a video from the ted_talks_at_eg Slack channel, I pitch 'caring' as a superpower we all have access to especially when people are experiencing so much hardship.
Thanks for a great Month of Caring, everyone!
.

Are you looking for a career filled with purpose, travel, and learning? Browse through our open roles here!