Skip to main content
Search
Jobs
Life at Expedia Group Blog
Back to blog posts
Speaker Spotlight: Verena Funke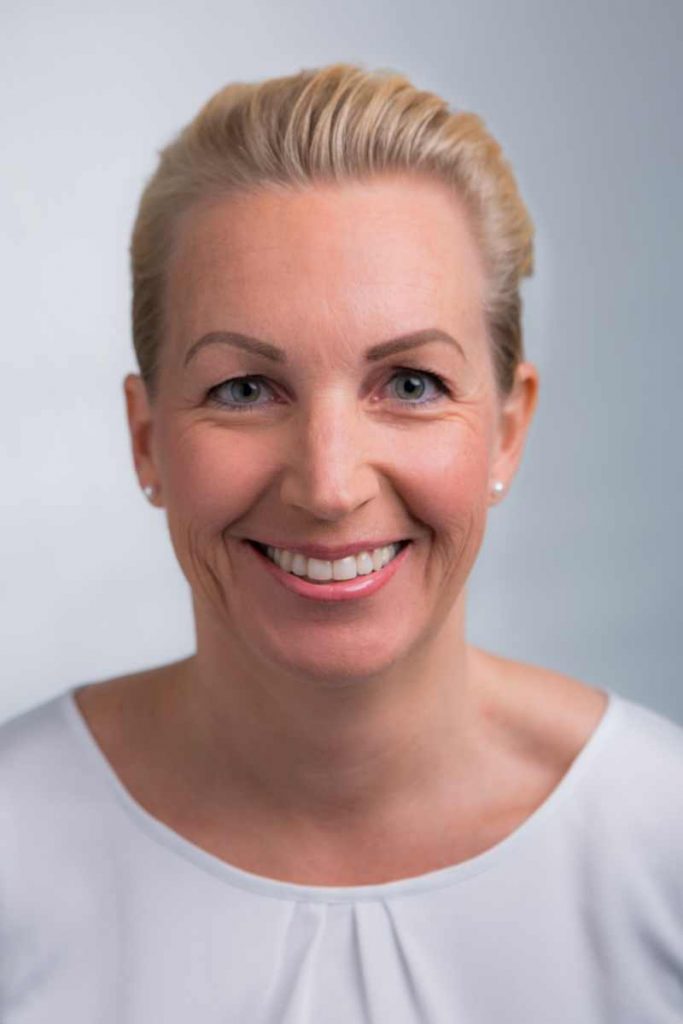 Verena Funke | Senior Director EMEA / Global Account Management
Verena Funke shares perspective and learnings from her nearly two-decade career with Expedia Group.
Verena Funke's career has so many plot twists it would make a terrific book. Her preferred title? "From in the Air to Down to Earth: My Journey From Flight Attendant to Managing Director."
Verena was destined for a career in travel from the beginning, having been born with wanderlust. "I was good at math so I thought maybe I should go into banking. But then I thought, 'No, travel is where my passion is. Let's go there'."
After school, Verena apprenticed at a travel agency. While on a familiarization trip to Turkey with other agents, she got the opportunity to work as a travel guide in Greece and Spain. And shortly after, she achieved her childhood dream of becoming a flight attendant. "I'd sold travel to people. I'd guided them on their vacations," Verena says. "The missing piece for me was accompanying travelers to a destination."
But after a year and a half up in the air, Verena decided it was time to come back down. She began interviewing for jobs at travel agencies when one, in particular, caught her attention. "They said, 'we have something new — internet travel — and we're looking for agents.'"
That company was Expedia.
"I was one of the first five travel agents working for Expedia. Back then, in 2000, people would book online, but we'd still have to print the tickets." Verena chuckles at the memory. "The customers kept calling because they weren't sure if they were actually booked."
Over the next eight years, Verena moved from being an agent at that first outsourced call center to building the external operations for Expedia.de, growing it from a team of 20 employees to 300. In 2005, colleagues from the Egencia Paris offices visited the high-performing call center to learn from Verena and her team. It was a visit that later proved pivotal for Verena's career.
In 2008, she left Expedia to help build a new travel website for a German publishing company. At first, she enjoyed the structure of working for a German company. But after two years, Verena decided to reach out to her contacts at Egencia, Expedia Group's business travel brand.
"I was already connected to the people at Egencia, since I'd helped them set up their business in 2006," said Verena. "And when I got back in touch with the Managing Director in 2010, I found out they were looking for someone to run the operation in Germany." She was intrigued by the opportunity, yet unsure about going back to a global brand.
The game-changer for her happened when she went to the interview and one of the Paris team members whom she'd met in 2005 greeted her at the door. "It felt like home," she said. "That was my sign."
But she didn't stay in her comfort zone for long. Just over a year later, a role came available in Account Management and her Managing Director suggested she stretch her wings and take it.
Verena spent two years running the Customer Implementation & Account Management team and another two leading Sales. As someone with a background in operations, it wasn't easy for Verena. But, she says, "With new challenges come new perspectives."
Just a few years later, Verena got the opportunity to really put that philosophy to the test when she was asked to step in as Germany's Managing Director.
"I could imagine it happening," Verena says. "But when the call came, I felt sick." She was back in her element soon enough, though. "I had a great team, and I enjoyed learning by doing."
Verena has seen a lot of flux in her career, both from the choices she's made and from the circumstances that were out of her control. But those changes have also given her clarity of purpose. She credits those challenges with giving her a unique ability to help others through difficult times as well. "For me, it's about guiding people through things that aren't always so popular. Change isn't always fun. But people trust me because I've been through it."
After an 8-month stint as the Managing Director of APAC, Verena returned to Germany to take on the role of Senior Director EMEA.
"I've learned that I really like to bring people together from different organizations and find a unique goal we can all run after and hit," Verena says. Happily, that strength and passion is something that fits perfectly with her current role. "The great thing about this position is working across different countries and teams to get them connected."
One thread you find throughout Verena's career is how opportunities seem to come to her. But look closer and you'll see there's more to it.
"I've had great opportunities," says Verena. "And I've had great leaders enabling me to be a leader myself." Luck, however, had little to do with it.
"Early on at Expedia I believed that if you were doing good work it would be seen and recognized, and that's partially true. But you also have to find a way to present yourself and make people aware of you."
Verena's advice? Stretch yourself to meet new people at company-wide or regional gatherings. "You can stay with your colleagues at team meetings," she says. "But at kickoffs and conferences, get out there, reach out, get connected. Those are your opportunities. Be natural, be yourself, and don't be hesitant."
And when the opportunity does present itself? "Be ready for different challenges," Verena says. "Sometimes it's good to have the feeling, 'Can I do this job? Is it too big?'"
Wise counsel that begs just one more question. After you've pushed your boundaries, embraced change, and opened the door for opportunities to come your way … what will the title of your memoir be?
Join us
If you're passionate about travel, love to work in a dynamic environment and are looking for a career change with a company who is leading the way in business ravel. Come and join us. Search our opportunities now.