Skip to main content
Search
Jobs
Life at Expedia Group Blog
Back to blog posts
Virtual Volunteering: Supporting the South Pacific in the era of COVID-19
Samantha Stock | Head of Loyalty Supply – VIP Access in Sydney
In these extraordinary times I've found myself reflecting on my career journey with Expedia Group which is now in its 8th year. I'm so thankful for the opportunities I've been lucky enough to embrace; learning from and working with some of the most intelligent, fun loving and supportive people I've ever met and experiencing so many unique cultures particularly in the South Pacific Islands.
In my previous role, as the Area Manager for the Pacific Islands I was fortunate enough that I visited Fiji on a regular basis. Fiji is an island paradise known for its beautiful beaches, incredible sunsets and home to the friendliest people on earth! The more I visited, and the more I learnt about this beautiful country, the more I realized that despite the huge smiles you'll see on every Fijian's face, life is challenging there. In fact almost 30% of the Fijian population live below the poverty line.
Back in 2014 the team from Expedia Australia became aware of the 'Koroipita Village', a fully self-sufficient cyclone proof village established by a man called Peter Drysdale over 18 years ago. The village and house designs can be replicated anywhere in the world and the purpose is to create a safe space for underprivileged families or climate refugees to gain life experience and education, and ideally progressing over the poverty line. Unfortunately, the team at Koroipita are facing a continuous battle for funding and resources to further grow the village and cater for the 1,500+ families that are on a waiting list for housing, a list that just keeps growing.
In 2019 Expedia staff partnered with Rosie Holidays and raised 50K AUD to support Koroipita. We ran two volunteering trips where we visited the village and built two new houses, immersing ourselves in the community, you can check out our experience here. The plan was to do something similar in 2020, taking it up a notch and including an education program around the tourism industry – given that tourism is responsible for over 30% of GDP in Fiji – however, that all came to a screaming halt when COVID-19 hit the world.
Originally I thought, it's OK we'll wait until we can travel again and then we will reinstate our plans, we'll eventually get to Fiji, build more houses and sponsor selected high school kids from the village through a hotel attachment program, interning at a local resort. However, after chatting with the team at Koroipita I quickly realized that we couldn't just wait to help them – they needed us now more than they ever have! I learnt that during 'normal' times approximately 30 families living within Koroipita were supported with food packs – very basic necessities required to feed their families – once COVID-19 hit, this number increased to 90+ families – which comes at a significant cost, and something that was not planned for.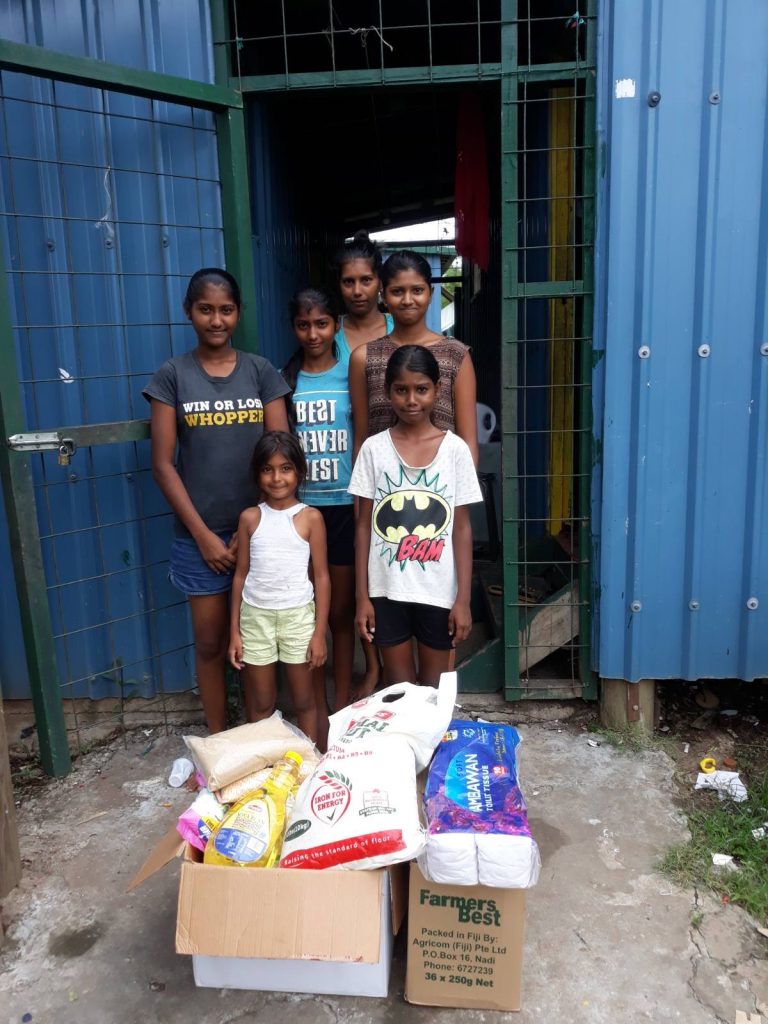 I'm so lucky that here at EG I'm surrounded by friends and colleagues that are filled with a contagious passion for others. I talked to a couple of them about the situation and suddenly our virtual volunteering concept was born! The idea was simple, walk or run 100km in May and raise funds to support purchasing food packs for the vulnerable families of Koroipita. I'm so proud to say that over 25 of our very special colleagues have committed to this challenge. We have a goal to raise $3K AUD, which will supply at least 30 food packs to the families that will last each family over a month! This experience fills me with gratitude that we have such a deeply rooted culture of caring and giving back to the destinations and the people that have touched us along our work and travel journeys.
I'm currently working on a website that outlines our future plans, check it out here, and if you want to get involved or learn more, I'd love to hear from you! Give them a follow at @koroipita.fiji on Instagram & Koroipita – Model Towns Charitable Trust on Facebook to follow what is happening at this amazing model village.
—
Join our Talent Community
We're looking for outstanding talent to join us on our purpose to bring the world within reach. By joining our talent community, you'll have exclusive access to our latest opportunities, events, interview advice, and global insights from our Expedia Group leaders. Sign up now!