Skip to main content
Search
Jobs
Life at Expedia Group Blog
Back to blog posts
Kathy Martinez: My journey to becoming VP, Disability Inclusion at Expedia Group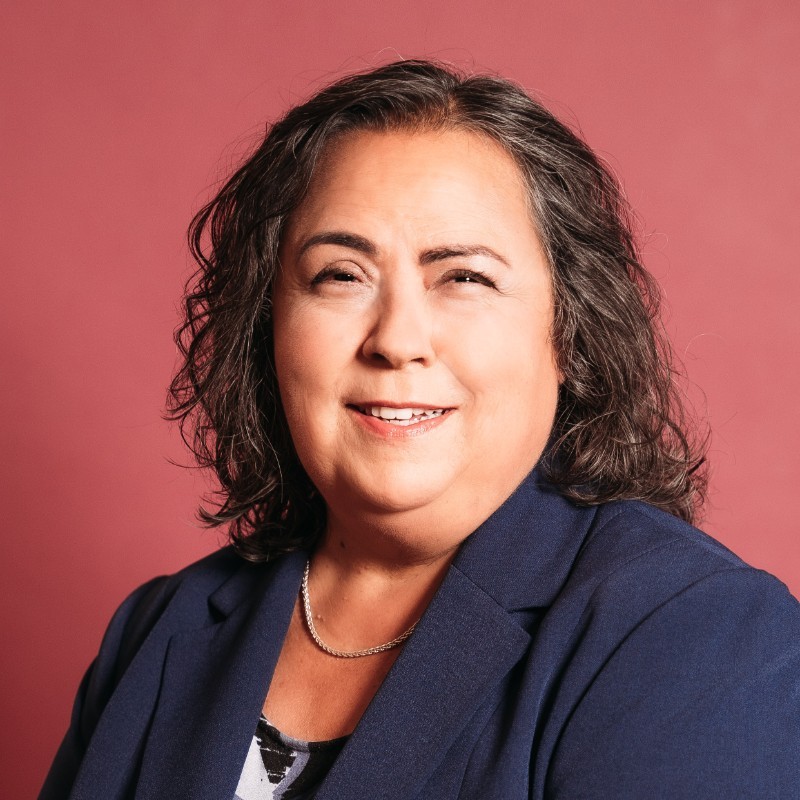 We're thrilled to welcome you to Expedia Group, Kathy! For our readers, please could you tell us a bit about yourself and your career journey?
I come from a large family of LatinX heritage. My parents did not have much formal education, and their English skills were still poor when I was growing up. When I was eight months old, they discovered that I'd probably never be able to see. Both parents felt an overwhelming sense of self-blame, guilt, helplessness and fear for their child. This reaction is almost inevitable given the social stigma, isolation, and misinformation about disabilities in the larger society. Additionally, like many parents from communities of color, my parents knew instinctively that as a Latina and a person with a disability I would experience many layers of barriers to thrive in mainstream society.
While a teenager, I was involved in a variety of political/social movements. Experiences in these social justice environments began to shape my sense of purpose in life – meaning that many of my values were formed and I learned a lot about working with different types of people on a daily basis.
I had the opportunity to live in Japan for two months as part of a youth exchange program, to travel to Nicaragua to do organizing for disability rights, and to live in Mexico for three years when my partner and I adopted our son. These experiences exposed me to the realities of most disabled people in developing countries: few sidewalks, no transportation, no services, and no awareness of disability as a social issue. The opportunity to get out of the States and experience different cultural values, beliefs and approaches to disability helped me understand my own struggle in the United States where so much emphasis is placed on individuality and independence, and further developed my commitment to disability rights.
In 1988, I entered college at San Francisco State University. I became the first in my family to pursue postsecondary education and graduated with a degree in Speech and Communication Studies. Through my experience in community organizing I had found that I was good at connecting people, communicating with people, and I really enjoyed it. I found meaning in bringing about change through bringing people together.
Subsequently I had many jobs where I was able to advocate for people with disabilities including leading two nonprofits, serving as an Assistant Secretary of Labor and led the disability/accessibility initiatives for Wells Fargo bank and now here I am at Expedia.
What about Expedia Group (EG) appealed to you?
I was very happy in my previous job position in a disability advocacy non-profit and wasn't necessarily looking for another role. But during my interviews with EG, I was convinced that I wanted to work here. I had travelled a lot in my life and travel is an experience that is very meaningful to me. I knew that joining EG meant helping people with disabilities have better travel experiences and I loved the idea of contributing to EG's mission that travel is a force for good.
What impact are you wanting to have as you step into your role as VP, Disability Inclusion?
First and foremost, I want people in the travel industry to understand that disability is a natural part of the human condition, and that people with disabilities are travelling more and more. Within EG, I want to build a bench of advocates and allies around disability and accessibility awareness both internally and externally, whether that's towards our employees, travelers, or partners.
We are currently at the beginning of launching strategies to make EG more welcoming to people with disabilities. We are, for example, streamlining our accommodations/adjustments processes to offer better interviewing experiences to candidates and equipping our recruiters and Hiring Managers with the tools to effectively recruit and hire people with disabilities. We are also working on Self ID processes to allow employees to safely disclose their disability. On the employee side, we know that the biggest obstacle to disclosing is fear. The more conversations we have around weaving disability into our consciousness, practices and processes, the more people will feel comfortable coming out as being disabled and together we will build a more welcoming workplace and travel experience.
What are your thoughts on the current state of travel for people with disabilities?
Travel destinations are becoming more and more accessible due to various laws and rules in countries. But there is still a lot of opportunity – we have an aging population with a strong willingness to travel. There is a tremendous opportunity to work with travel partners to identify accessibility features, and share information on properties that offer specific accessibility options, therefore allowing travelers to make better-informed travel decisions.
What advice do you have for people with disabilities seeking to advance in their careers?
My advice to people with disabilities is to understand that companies are very interested in your point of view and perspective and my advice to companies is that people with disabilities bring so much innovation and creativity to the workforce, which makes us worth hiring.
Disability crosses every other identity so it's important that we are able to contribute to and participate in all aspects of the workplace and travel market. As we do, awareness will increase, attitudes will change and people of all abilities will avail themselves of the opportunity that both work and travel offers.
We are hiring! Check out our Expedia Group roles here.