Skip to main content
Search
Jobs
Life at Expedia Group Blog
Back to blog posts
Expedia Group Arrivals: Tript Singh Lamba
In our most recent edition of EG Arrivals, we're extending a very warm welcome to Tript Singh Lamba, our new Senior Vice President, Consumer Product.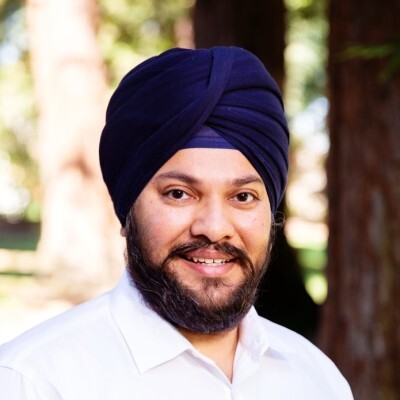 Tript, welcome again to Expedia Group (EG)! We're thrilled to have you on board. For our readers, please could you tell us a bit about yourself and your career journey?
I started coding when I was fifteen years old. I distinctly remember cycling five kilometers to my dad's office to get access to a PC. Fast forward ten years, and I graduated with a Masters in computer science from New York. Since then, I've spent about two decades in various product engineering and general management leadership positions at Microsoft and Google.
At Microsoft, I was responsible for Windows and Windows Phone device connectivity vision, strategy, and roadmap. In my most recent role at YouTube Ads, I was responsible for setting overarching strategy, driving teams to foster innovation, booked revenue and more. I feel very lucky and privileged to have worked at and scaled three multi-billion-dollar businesses. It has made me a huge believer in setting ambitious goals and architecting change across all facets of product, design, development, and global delivery.
What excites you about EG and what led you to joining the company?
I find deep personal alignment with the mission – to power global travel for everyone, everywhere. I've always believed travel is a force for good. It brings people and communities together and that starts with our product being a trusted, thriving ecosystem with delighted travelers, successful suppliers and a foundational unit for travel as a service for the world.
On the demand side that I'm leading, this hinges on growing the marketplace responsibility. We envision a world where Expedia Group is the go-to for all travelers. When I spoke with EG's leaders, I became very excited by this vision, and I wanted to be a part of it.
How will your previous experience working at other leading tech companies including Google and Microsoft apply to the travel tech industry?
I think there are lessons and learnings in two areas. The first is on the core marketplace growth and optimization portions, and the second is the core data product development science of it. On the first area – Expedia Group is a complex marketplace, and working across supply, demand, and yield optimization is important. Where I've spent a lot of time is combining demand with enhanced predictive power of machine learning to create seamless web and app journeys. I've also had a front row seat in driving ads products and have been able to help advertisers achieve full funnel outcomes in all verticals worldwide.
On the product side of the house, I love sitting at the intersection of all functions, and amplifying outcomes by being the connective tissue and glue. My years of experiences, many mistakes made, and lessons learned are all what I'm bringing with me to Expedia Group.
As Expedia Group enters the next phase of our transformation to a platform business, with your fresh perspective, what would you say is our biggest opportunity for our product strategy?
Expedia Group Product and Technology's biggest opportunity is to organically increase our own user base, repeat user base and loyal users and make Expedia Group as a platform, sticky for them. Our platform strategy of "travel as a service" will enable us to take our key features and open it up to other segments of the travel industry. This can open the floodgates of innovation worldwide in ways we haven't thought before.
What impact are you hoping to make in your first year?
I look forward to learning about this deep multifaceted domain. Working with my team, I hope to come up with differentiated key product insights that we can build and execute on in a nimble way. Most importantly, I want to underpin this by solidifying our teams, people and culture. That is the atomic unit powering all this growth and it means aligning people to their passions and helping them realize and exceed their true potential.
What are some leadership attributes you value, and what is your own leadership style?
I'm influenced by Bill Campbell of Trillion Dollar Coach, and Project Oxygen, which is a multi-year research initiative that uses data to figure out what makes good leaders. That framework has two parts – the first is developing great people, and the second is developing great products.
Developing great people is about being a good coach – being an effective, crisp communicator, and ensuring everyone has a voice. Developing great products is about excellent product insights, vision and design while being results and goal oriented. I have a saying where I demand excellence, but tread very lightly with kindness, compassion, and empathy. Leadership is something which needs to keep evolving, and this is where I am in my journey today.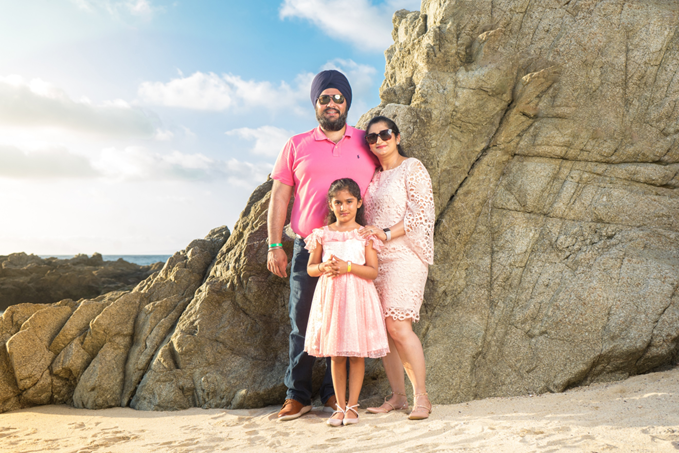 Where is the first place you want to use your travel perks?
The toughest question yet! This has been hotly debated and contested at my family dinners every day. There are two schools of thought – the first is we want to do an extended APAC tour: Japan, Korea, Singapore and Malaysia. The other one is exploring national parks of Kenya. Kenya was a place where I've done some volunteering and I've always wanted to go back and explore more, although I have a feeling the other school of thought will win.
__
Join our Career Network
We're looking for outstanding talent to join us on our mission to power travel for everyone, everywhere. By joining our career network, you'll have exclusive access to our latest opportunities, events, interview advice, and global insights from our Expedia Group leaders. Sign up now!