Skip to main content
Search
Jobs
Life at Expedia Group Blog
Back to blog posts
Expedia Group Inclusion Business Groups
We are proud to have employee-led Inclusion Business Groups with thousands of employees engaged in chapters around the world.
Inclusion Business Groups (IBGs) are strategic, self-organized, Inclusion & Diversity Team sponsored communities focused on advancing inclusion, awareness, development and a sense of belonging for underrepresented identities at Expedia Group. Learn more about their goals that align to these collective ambitions.

---
ACE
Asian Community at Expedia Group (ACE) is committed to growing awareness of Asian and Pacific Islander culture, empowering professional development, and promoting equality.
2022 Impact Goals
Awareness
Expand chapters globally and grow membership
Increase education and dialogue on intellectual, social, cultural, and political perspectives affecting API (Asian and Pacific Islander)
Raise awareness of cultural and racial bias and help EG address this challenge
Development
Career development and advancement of API
Grow mentorship program within the community to help individuals achieve personal and career goals
Inclusion
Collaborate with other IBGs and external Employee Resource Groups to achieve common goals
Assist in the recruitment of API to ensure unbiased assessment and fair representation
---
AIM
Our mission is to remove barriers.
Our vision is to ensure the world is within reach for everyone regardless of disability status, and Expedia Group is known as an industry leader in equal access to employment + travel.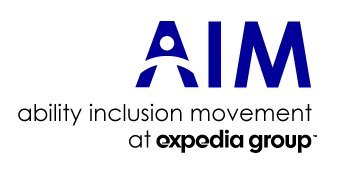 2022 Impact Goals
Awareness
Deliver Mental Illness & Neurodiversity (MIND) Course
Celebrate International Day of Persons with Disabilities
Simply celebrate other important observances
Development
Own Your Career Campaign
Maximize EG Mentoring
Build Career Discussion Guide
Inclusion
Empower Local Communities
Host Member Rallies
Be Intersectional
Support Back to Office
---
BEAM
The Black Expedia Allied Movement (BEAM) exists to champion the contributions of Black Expedians, to facilitate professional development and advancement, and to support the well-being of our community. By normalizing conversations in and around Black Culture, we ultimately improve the overall culture at Expedia Group.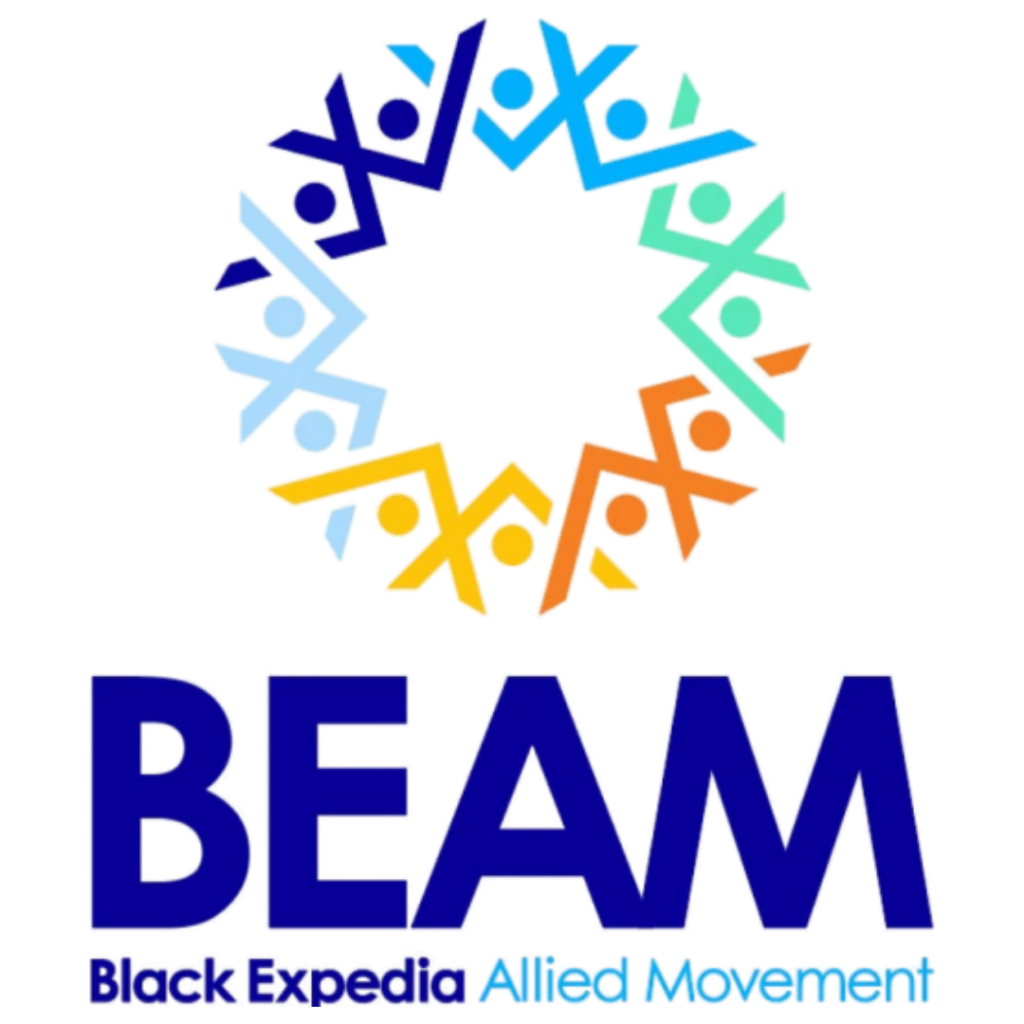 2022 Impact Goals
Awareness
Membership growth & engagement through consistent communication.
Develop mechanisms for communication to keep BEAM members engaged in the community and to increase awareness around relevant professional opportunities.
Continue building awareness of the Black community's importance to the larger Expedia Group mission.
Development
Developing Strategic Partnerships
Deliberately connecting BEAM members with internal + external learning opportunities while considering partner connections.
Groom employees for success while reducing attrition by addressing and escalating the community's concerns.
Inclusion
Focusing on intersectionality & Continued Ally Engagement
Ensuring Black talent feels included from the early stages of onboarding.
---
IDEA
Mission Statement
To create and cultivate an inclusive community and educational awareness for Indigenous peoples. Building a strong and safe space for Indigenous communities and allies who support them to come together here at Expedia Group.​
2022 Impact Goals
Awareness
Facilitate and launch education around Indigenous identities, cultures, and allyship.
Development
Launch mentorship and professional development programs in partnership with Indigenous and EG communities
Inclusion
Learn and partner with IBGs, leadership, the People Team, and Talent Acquisition to cultivate an inclusive and safe workplace.
Grow membership
Launch 4 chapters in main hub offices
Secure at least one regional sponsor
---
LEAD
Mission Statement
To Connect and Develop Latinx EG employees, with the support of allies, while promoting EG's culture of inclusion.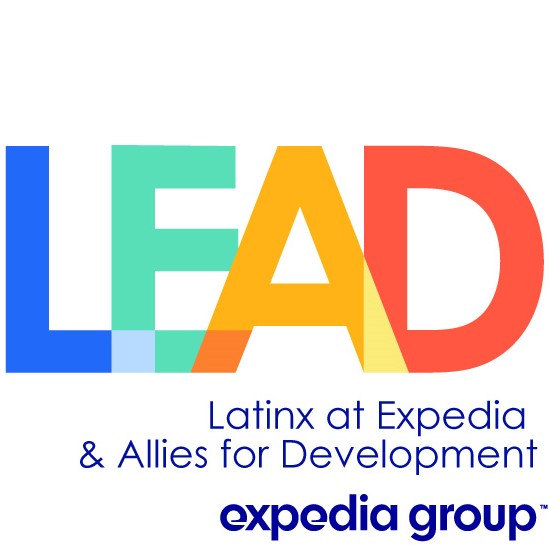 2022 Impact Goals
Awareness
Create opportunities for intersectional events
Raise visibility of LEAD IBG to the company
Development
Create a pathway for EG to meet underrepresented identities (URI) hiring goals
Focus on member development through mentorship and professional skills training
Inclusion
Broker partnerships with new internal and external organizations
Expand LEAD to additional EG sites
---
WELL
Mission Statement
Empowering and supporting women to leadership roles at Expedia Group through professional development, personal empowerment and strategic initiatives.
2022 Impact Goals
Awareness
Grow membership
Membership engagement
Chapter engagement
Global & Local Events
Gender Balance
Development
Support of women through the parental and caregiving journey
Hiring Female Talent
Nurturing Female Talent
Inclusion
IBG collaboration and intersectionality
Broaden inclusion efforts
Partnership Development
---
pride
Mission Statement
Foster a positive environment for LGBTQIA+ employees and allies through support, development, engagement and advocacy. Our board will serve as an expert advisor for our internal and external partners.

2022 Impact Goals
Awareness
Educational Opportunities
Engagement valued highest among members
Development
Allies clear top priority are improving skills, knowledge and involvement
While members value development and promotion of talent most
Inclusion
Alignment across Allies & Members with clear focus on amplifying URI voices within our communities
---
VETS
Mission Statement
To translate & leverage the talent, skills, and experiences of our Veterans, and to maximize the value and contributions of our Veterans to grow the success of Expedia Group; to engender community, mentorship, and career growth for Veterans while partnering with the diverse community of families, friends, and first responders to build and better Expedia Group overall.

2022 Impact Goals
Awareness
Armed Forces Covenant
Bronze Award Application
Secure brand commitment to Veteran customer base
Development
Veterans in Mentorship Program – (Career Development)
Boost allyship: increase awareness of veteran community concerns
Inclusion
Foster an inclusive community: Offer career panels spotlighting aspects of Career Development
---