Skip to main content
Search
Jobs
Life at Expedia Group Blog
Back to blog posts
One Week With XiaoBin Li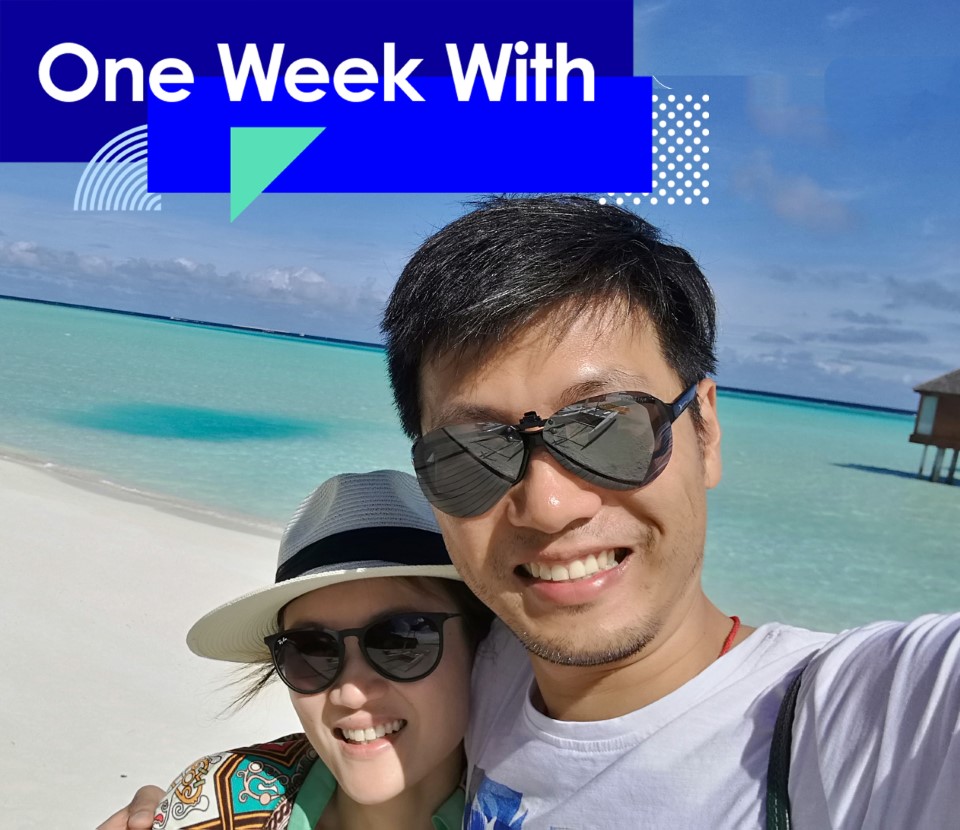 Name: XiaoBin Li
Job title: Director, Account Management, Greater China
Team: Commercial Partnerships
Working Location: Shanghai, China
I joined Expedia Group (EG) in 2017 and have been working in Commercial Partnerships since then. Before EG, I spent 15 years working in tech giants – Google, Microsoft, and IBM – all in commercial roles.
I love travelling (both business and leisure), and now that we are entering a new era, post Covid-19, I am really excited about EG's future as well as all the new travel solutions that will benefit our partners and travellers.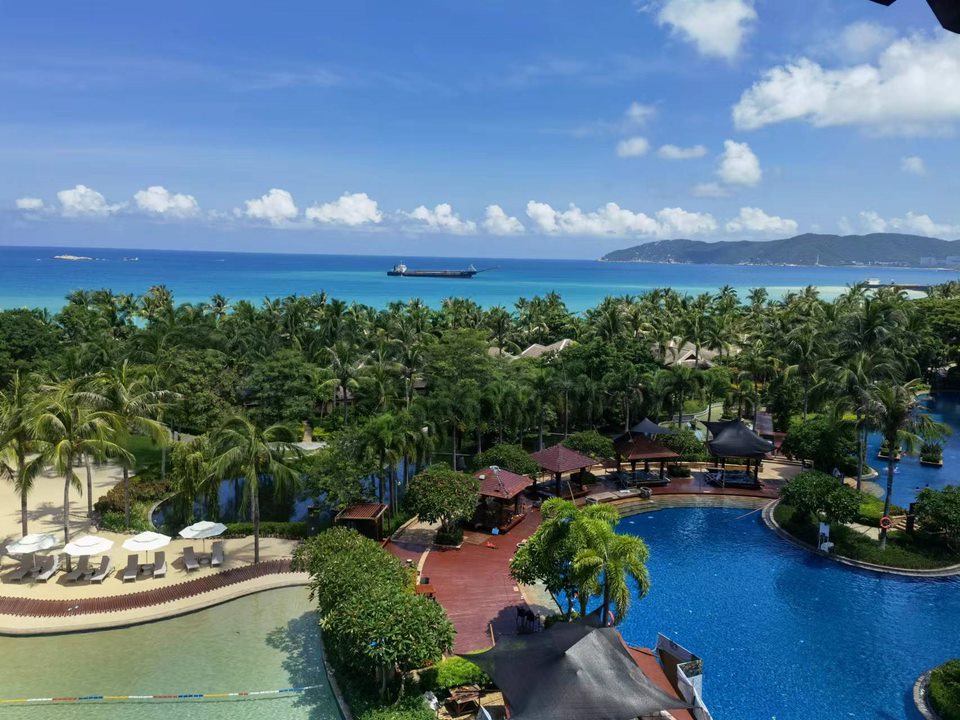 Enjoying the sunny beach (Sanya)
Usually Monday is a meeting day, which for me means back-to-back meetings and lots of coffee!
But today is different. I'm sunbathing by the beach in Sanya, as I'm on vacation.
It has been quite a while since my last family vacation. Travelling in China is difficult as the Omicron variant is still circulating across China and travel restrictions are in place. Plus, I have a child in primary school, so holidays also need to be considered.
Recently though, Sanya has become the most popular vacation destination in China due to its friendly vaccine policy – two PCR tests in the first three days.
Thinking about when I return to work, I'm looking forward to getting out with my team, meeting our partners face-to-face and discussing how we can work together to capture the summer demands.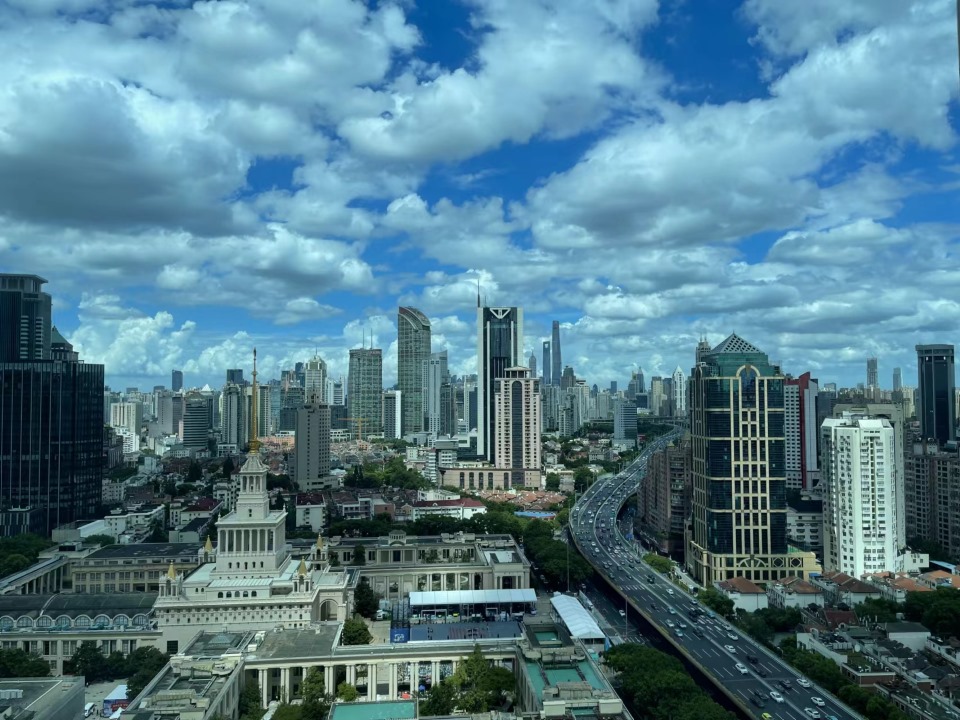 Back in the office (Shanghai)
You might not know – but Shanghai has recently experienced a two-month lockdown.
Although 'back to the office' probably seems 'normal' to many of you now, for us in Shanghai we've had to stay at home. Everyday office things like meeting colleagues and lunching together mean a lot and I've really missed them.
It's a beautiful, fine day. Looking at the skyline of Shanghai City, the busy cars on the highway… it's a city that has gone through a tough time but it's bouncing back with vitality.
Thinking about the week ahead, I'm probably most excited about finally getting to travel with six of my colleagues where we will meet 18 partners in three days. Sounds exciting huh? We all feel so energized to finally be meeting partners face-to-face after such a long time, and it's the first trip where we'll visit Shenzhen and Guangzhou since COVID hit back to 2020.
In the afternoon we are informed our flights have been cancelled and rescheduled to another time – we have to rebook our partner meetings. Does this mean it's now 18 partners in 2.5 days?
But think about the opportunities we are about to explore; nothing will stop us.
Go go team!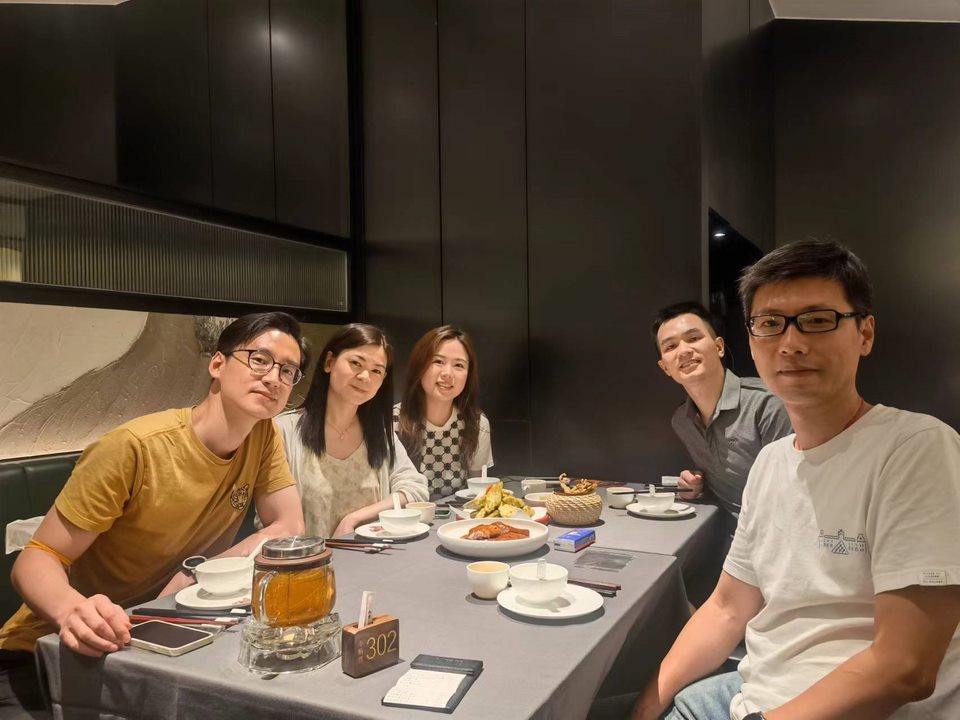 On the road (Shenzhen)
Before travelling anywhere in China, you must get a PCR test. To complicate matters, the PCR result standard differs from city to city. Upon your arrival at the airport, most destinations will conduct another PCR test, then further tests are required (usually two tests in three days).
Fortunately, when we arrived, everyone's PCR test was fine. Now we cannot wait to meet partners!
We have separate meetings, so six of us are meeting three different partners in the afternoon:
Jason and Luna are meeting Wintong and Chunqiu – Wintong is a travel company that focuses on wholesale and corporate travel, whereas Chunqiu is an international travel agency.
Elvin and Vincci (joining remotely) are meeting with Klook, an online travel platform, mainly active in the Asia markets.
Jessie and I are meeting CNBooking, a traditional travel wholesaler.
Our face-to-face meetings were a success! Elvin solved some technical issues for Klook that would be hard to do remotely. Whilst meeting CNBooking, we secured an agreement to increase their credit limit, thus enabling CNBooking to trade at a higher volume. Finally, Wintong and Chunqiu from our business development team met with Jason and Luna for a face-to-face technical deep dive to boost team collaboration and build a strong knowledge base for future integration projects.
As a team we met to have dinner – it felt good to reconnect!
Who says travel is exhausting and tiring? It can also be energizing and inspiring!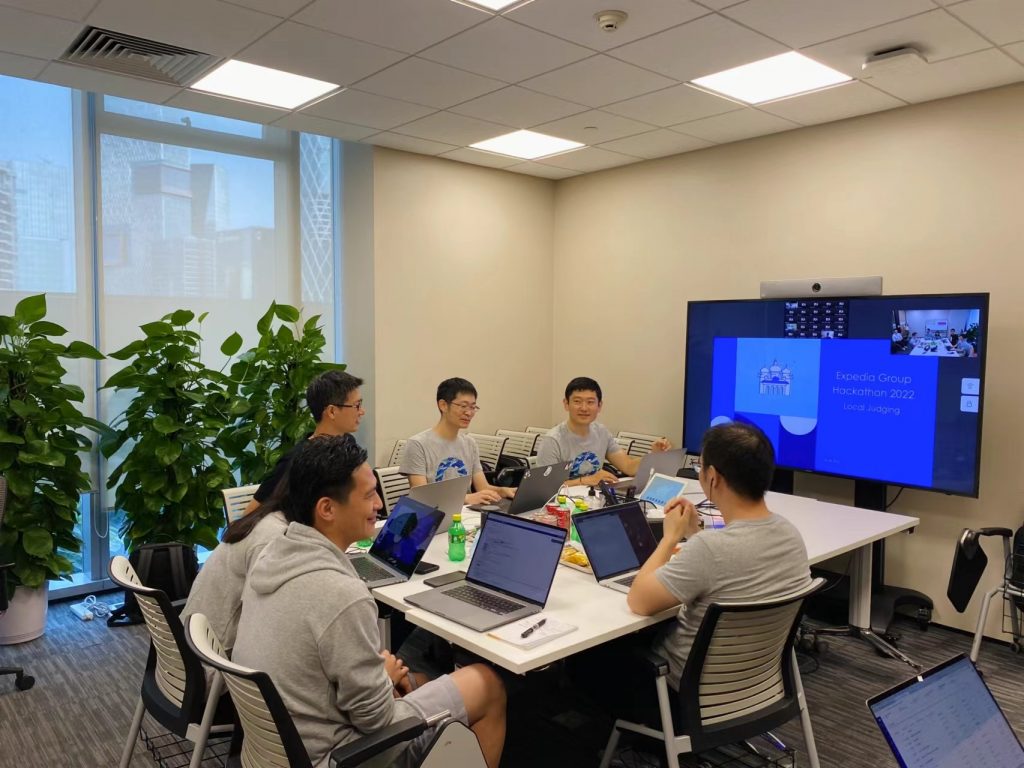 Hackathon and Twin-cities (Guangzhou)
I received an invitation from the Shenzhen office (an engineering center) to be a judge for the China Hackathon.
The Hackathon provides an opportunity for many to collaborate and build collective knowledge. Plus, it's a chance to strengthen my professional network and deepen my knowledge about other teams across EG.
I like all six of the ideas and I can feel the sparks of energy and innovation. I was inspired by all the participants.
Grabbing a pizza, we head to Guangzhou and agree what we are going to focus on during our upcoming meetings.
Due to time constraints, we didn't have long with our partners Titan , Convergent and Xiwan but we still agreed on some key priorities for the summer, including mapping more EG inventories, integrating more features, and reviewing EG's top selling markets, which should help with understanding which markets our partners should focus on next.
And the benefits? More markets covered equals more trading for partners and for EG.
Partners we met: Xiwan, Titan, Convergent, Joy Travel, Shiji, SS Booking.​​​​​​​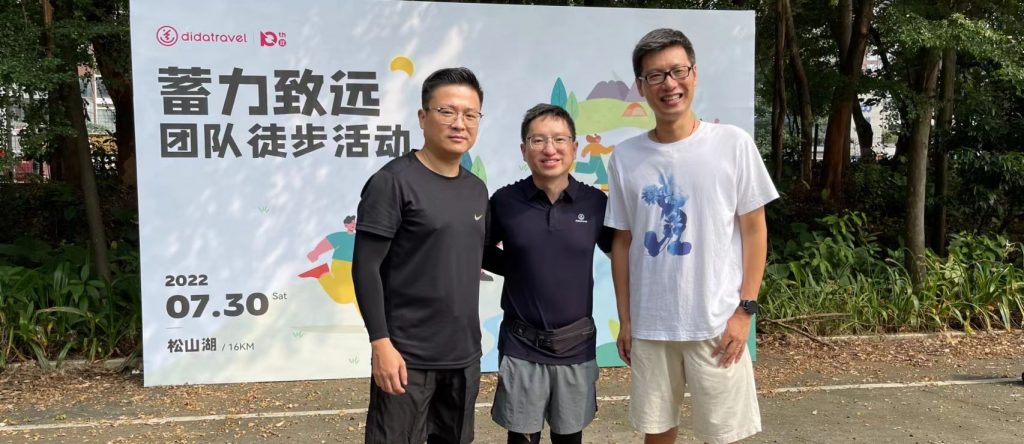 The next 10 years (Dongguan)
EG's China business has been heavily hit by COVID, particularly China outbound, our key line of business.
Despite the challenges, I am so proud of the effort and achievements made by the EG China team. Even without China outbound our current run rate is about 90.39% of 2019 (only -10%). We achieved this with a combination of China domestic + international markets. With international markets, Chinese partners work with local and Corporate Travel agents to capture international travelers.
On the morning of our last day, we meet PK Fare, a partner who successfully transformed their business during COVID. Pre-COVID, PK Fare's main line of business was flight tickets. However, during COVID, airlines were heavily impacted, thus forcing PK Fare to look at other options. With EGs help and support, PK Fare shifted their focus to hotels, thus boosting their hotel volume significantly, and beating their 2019 numbers!
In the afternoon we are meeting another impressive partner – Dida – on their 10th anniversary party, in Dongguan, a city next to Shenzhen. Dida is one of our partners that has focused on international markets from day one. During COVID, however, EG played a large part in helping them get through the pandemic. With the breadth of support EG provided, from continuous technical and analytical support to competitive commercial terms and assistance Dida was able to continue trading. This diversity of business helped Dida not only survive COVID but thrive in a difficult market.
The gala dinner was memorable, although what's probably more amazing is that on Saturday morning we completed a 16km hike with Dida.
Partners we met: Titan (TMC), KK Travel, Heilvzi, PK Fare, Dida, Baina, Wanyi, China Mobile.

Interested in joining the Expedia Group team? Browse through our open roles here.