Skip to main content
Search
Jobs
Life at Expedia Group Blog
Back to blog posts
Queer in Tech — A safe space to hack!
Mindy Jhakra | Manager, Technology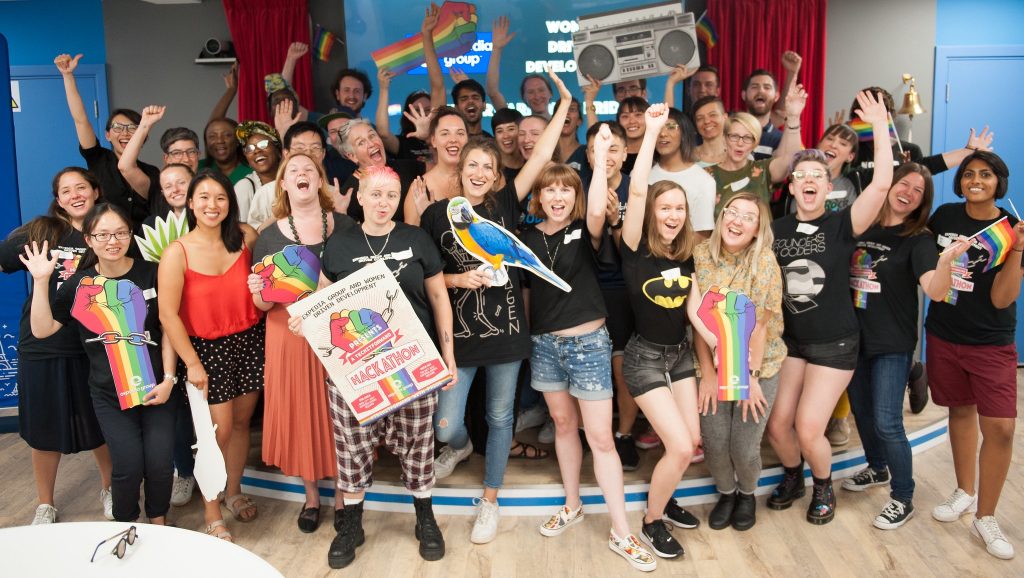 Safe. Humbled. Proud.
Those are a couple of sentiments shared by those that attended an LGBTQIA+ Hackathon last month. Pride is often marked by corporate rainbow-washing and endurance partying, but this event felt different.
Using Tech for Good was the main purpose for us: build stuff to help the LGBTQIA+ community. In Tech, we have our own little super power — with just a couple of hours of innovation, near shippable products can be built. Products that can sometimes change lives. On this day, the room was judgement free and full of superheroes. There were a complete mix of frontend, backend and UI developers, alongside Project Managers, Scrum Masters and graduates. After getting to know each other and hearing from the incredible grassroot queer charities, we put our powers to the test. Check out what we started!
An ML project looking at outcomes of asylum claims made the grounds of sexual orientation and/or gender identity (SOGI) https://benknight135.github.io/wdd-asylum-claims/
Integrating opensource scheduling tools to allow young people to anonymously book appointments with support workers
Mapping out safe places for homeless LGBTQ+ people in their area
Personally, aside from seeing the community and charities benefit from all the goodness, the highlight of the event for me was feeling completely safe. Safe to create away from judgement, stereotypes or questions…it is so clear that we need more days like the #TechItForward with Pride Hackathon.
Here's to the next one!
                                       * * *
Lubo
"Regardless of the early morning travel disruptions which reduced the number of people able to come, the hackathon was a blast.
A particular highlight was the panel session in the morning which could have probably gone for the whole day. It was very endearing, humbling, and revelatory to hear the struggles all of these successful people have gone through to get to where there are. The conversation felt very honest which is not something that happens often with events like that.
In general, the best thing about the hackathon was probably the atmosphere — it was very refreshing to be in a room of people who felt comfortable being who they are and are there to just help some charities using technology, not to win a competition. In that regard, the event was unique. Not only were the participants comfortable, but the charities were also amazed and humbled to see so many people caring about their problems and doing their best to solve them. The work that these charities do is really admirable and I believe everyone felt very positive to contribute even a little bit to solve some their problems and make their lives a bit easier (especially Sean from AKT)"
Yanan
"It's my second Hackathon and I really enjoyed being part of it as it's interesting, rewarding and educational.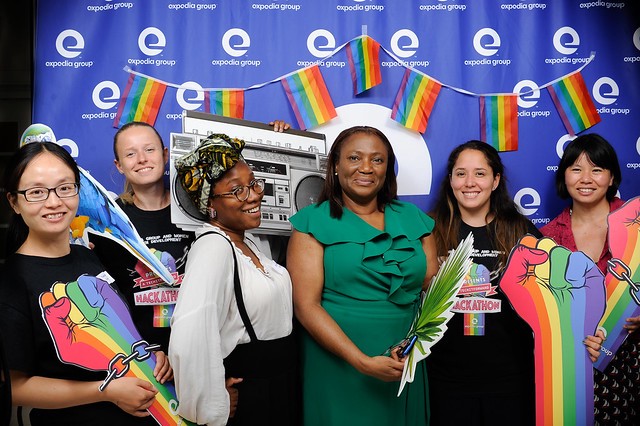 To begin with, we had a panel discussion, each personal story of the panelists was inspiring. My favourites were Meri Williams and Stephen Foreshew-Cain.
My loosely formed team on the day supported charity http://lgbtiqoutside.org/, we helped fixing some frontend issues on the website.
At the end, the charities were happy with the work that had been delivered within such a short timeframe — they don't usually have an army of professional IT experts. Their charities gained visibility throughout the event and some of the developers built a lasting relationship with them continued support. Although I wasn't the main contributor as being a backend Java developer, there were a few lessons learned from my own experience and hopefully I can be better for the next one!"
Olivia
"I feel incredibly proud to have been part of the Hackathon here at Expedia with the Women Driven Development, which brought those from LGBTQI+ communities and allies together to hack solutions to their problems! It was a brilliant day from start to finish.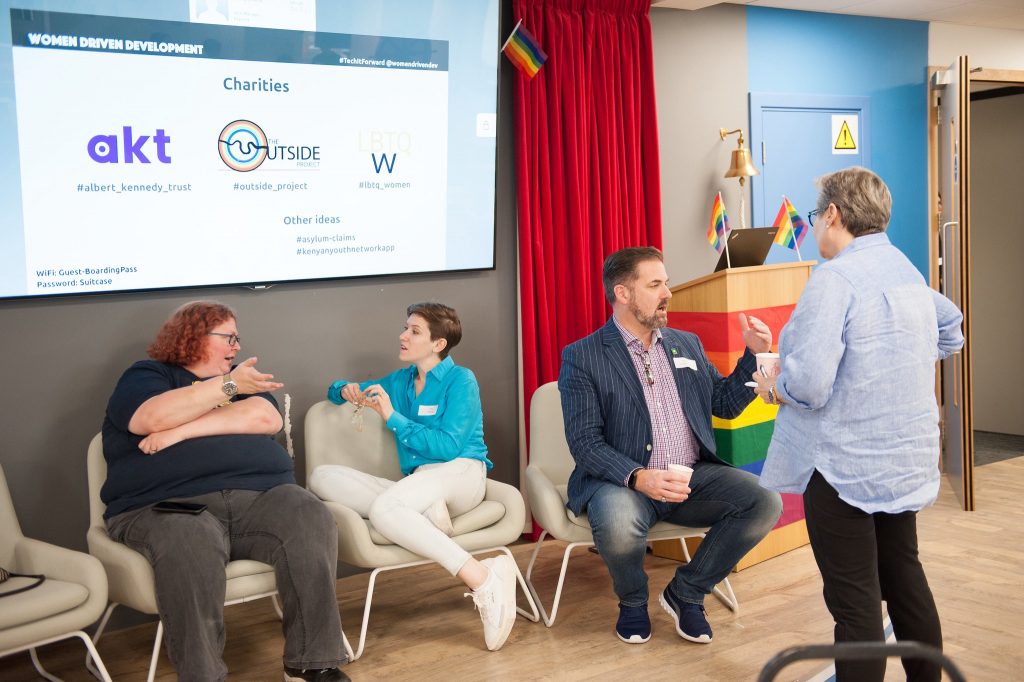 The day started with an inspirational and thought-provoking panel of speakers: Stephen Foreshew-Cain (COO at Thoughtworks), Allie Fleder (Founder at Sherpa), Meri Williams (CTO at Monzo) and Chloe Davies (Head of Partnerships at myGwork).
Our guests then spent the day (fueled with barista coffee and plenty of delicious food!) hacking to solve solutions to real life problems faced by charities — all of which was captured by a professional photographer! The contagious positivity and excitement at the hackathon is articulated perfectly in the pictures from the day."
                                       * * *
Thanks to Expedia Group and Women Driven Development for organising and hosting! Check out and support the incredible charities below:
Albert Kennedy Trust — Safe homes for LGBT+ young people
The Outside Project — LGBT+ Homeless, Crisis and Community Shelter
LBTQ Women — Promoting and leveraging queer women globally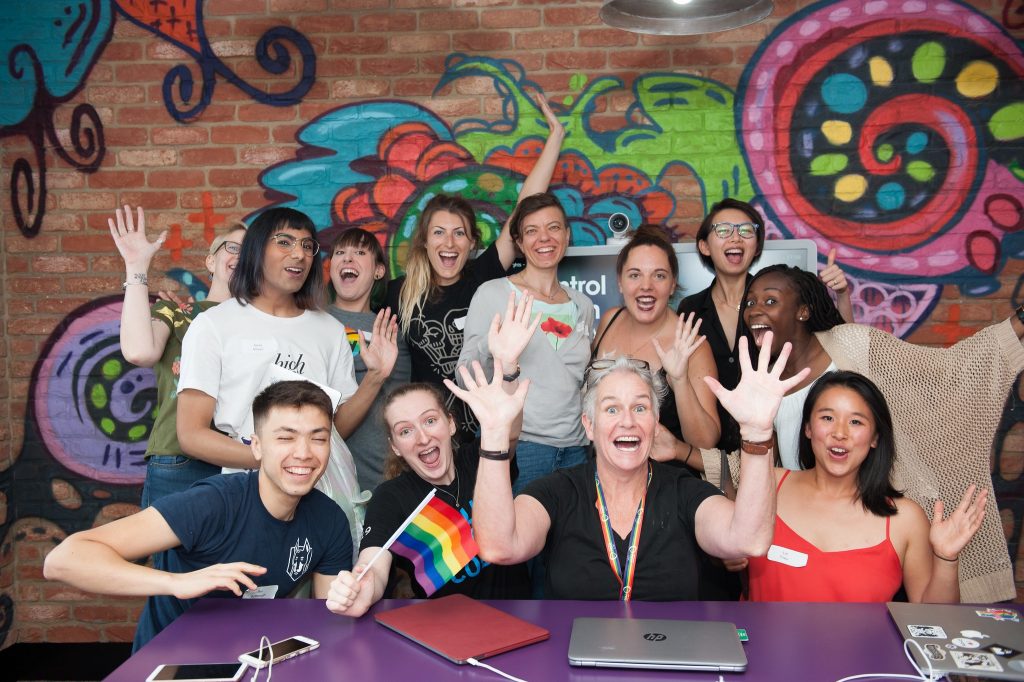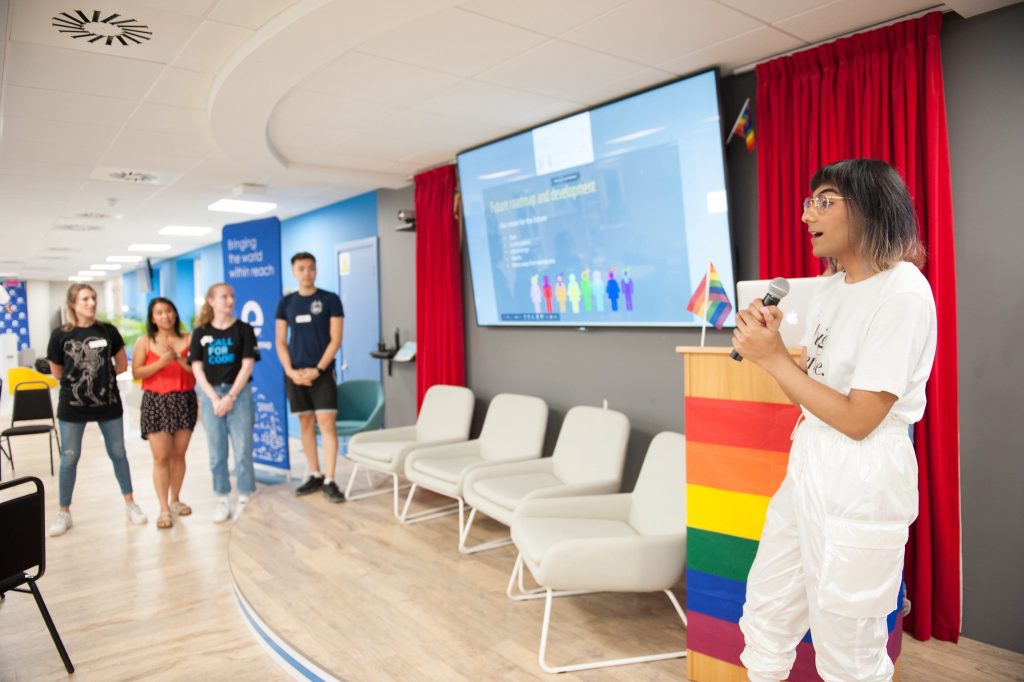 Join our Tech Careers Community
Expedia Group's Career Community is a great way to learn about new opportunities and receive important job communications and updates. Sign up now!