Skip to main content
Search
Jobs
Life at Expedia Group Blog
Back to blog posts
The road ahead with our Inclusion Business Groups (part 1 of 3)

Earlier this year, we launched a "Meet our IBGs" blog series to reintroduce you to our Inclusion Business Groups (IBGs) and the talented global leaders guiding these communities. Our IBGs were initially formed to create spaces of solidarity and to provide resources to employees of identities that are traditionally underrepresented and historically excluded.
Now more than ever, IBG members are highly engaged and passionate employees who push our company forward and hold us accountable in how we serve all our employees and communities across our travel platform. Simply, our IBGs are one of the most critical drivers of our inclusive workplace culture at Expedia Group and we are incredibly grateful for all that their global leaders, members, and sponsors have accomplished.

EG was recently recognized in the Financial Times for leading on Inclusion & Diversity, with the progress of our IBGs cited as a key factor in this ranking. This recognition was most certainly brought to life in part by our community—over 4,500 strong and growing—of IBG members worldwide and we will continue to seek new ways to celebrate and recognize their future contributions.
Thank you to all our IBG global boards, chapter leaders, advisors, and members past and present for all your incredible work. You created the foundation for our Global IBG Program to grow and flourish as a central energy source for our workplace culture. EG is becoming a more inclusive workplace and an employer of choice, thanks to you.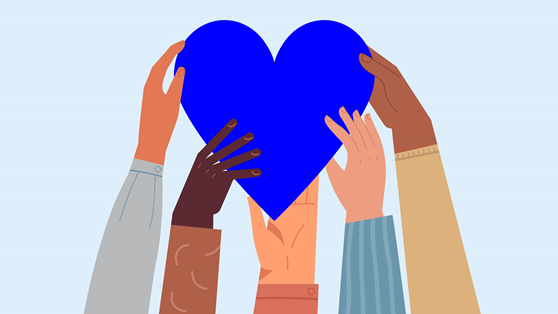 Over the next few weeks, we will share more on how essential IBGs are to establishing a sense of belonging for our employees, boosting employee satisfaction, engagement, and retention, and thus creating a key innovative pillar of Expedia Group's business strategy. There is much to do on the road ahead, but we are certain that our IBGs will remain central to the company we are becoming and the impact we will create across the travel industry.
part 2 of 3: Recognizing our global IBGs Leaders with equity for the value they create at EG
part 3 of 3: Cultivating Inclusion, Together
Join our Talent Community
We're looking for outstanding talent to join us on our mission to power global travel for everyone, everywhere. By joining our talent community, you'll have exclusive access to our latest opportunities, events, interview advice, and global insights from our Expedia Group leaders. Sign up now!